Head of strategy and execution plans to tell BMO's story in a more meaningful way to attract interest across the industry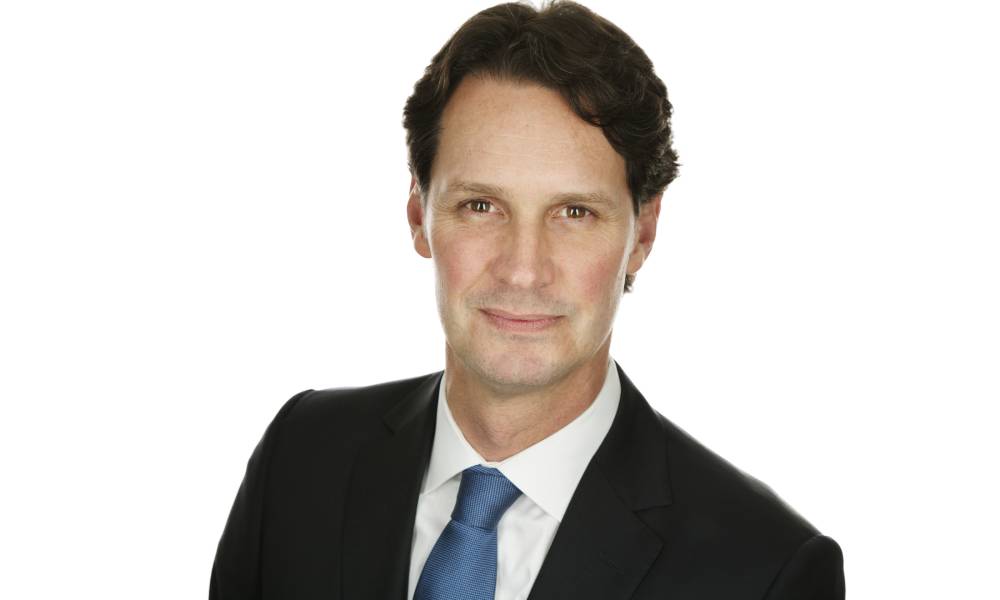 BMO Private Wealth's new head of strategy and execution believes his experience as an advisor can propel the division on to its next successful chapter.
Geoff Newton begins his new role on November 1 and told WP: "I can bring my expertise as an advisor and my perspective from the institution, merge them together, and ensure that our advisors are in the best position possible not only to serve their clients, but to also be an industry leader in growing our practice."
Newton, who has a 15-year leadership tenure with the organization, stepped aside in January 2020, just before COVID began, to spend time with his family and focus on his practice. So, he said, "rejoining is a bit of a renaissance". In this new position, he will focus on recruitment, client and advisor loyalty, and sales strategy and programs.
"We're emerging from a point in time where an enormous amount of work and effort have gone into bringing our brokerage channel, BMO Nesbitt Burns, and our private bank, both of which are best in class, but also some of the best in industry, together to form BMO Private Wealth," he said. "But, now it's a really exciting time for us to pivot and focus on the next chapter, which is accelerating growth."
Newton is looking forward to sharing its story with BMO advisors and the wider community, which may opt to join it.
"We're on a journey now, but the destination is sound. At the heart of it, it gets misunderstood at times," he said. "So, I feel I have the currency with the industry to tell our story in a more meaningful way. BMO has a much better story to tell now than we did a couple of years ago as to why this is the place for you to come and grow your business, regardless of whether you're a developing investment advisor or senior advisor in the next, or last, chapter of your career."
What's BMO Private Wealth's story?
"The partnership we have with our greater organization is our strength," said Newton. "We are deeply supported by a 200-year-old bank. We have best in class businesses, a 100-year-old brokerage and private bank, which have been recognized many times over. Ultimately, we've proceeded in this primarily because it's what our clients are telling us they expect as a benchmark from their wealth advisors, and I truly feel that we have built an organization here that is very unique. It's built on what is best for our clients first and what is best for our advisors to feel they're being supported by our organization. And, ultimately, it's built on the back of a brand and organization that are recognized as being not only a Canadian leader in wealth management and financial services, but also a North American leader.
"So, I'm extremely confident that once we have the opportunity to address this in a much more meaningful way, and communicate it to the greater Canadian wealth industry, there's going to be a lot of interest that will build in the platform that we've created, a groundswell that will build across the industry."
One of Newton's priorities will be recruitment. He feels BMO Private Wealth is at a more natural stage to attract businesses that like its culture and bank partnership. But, he also acknowledges the "pocket" of senior investment advisors who have recently left BMO's Calgary office to join independent firms.
"This industry is about wealth professionals with very deep relationships with clients and advisors have the opportunity to establish a relationship with an organization that they feel best suits their business," he said. "My opinion is that these are more one-offs than something that would be considered to be systemic. We have great leadership in the market, probably some of the strongest leadership that we have in the organization at this point of time."
Newton noted BMO is "committed to bringing the best of BMO Private Wealth to our clients" and it's had "very robust growth inside of our organization through this period". But, he added that when organizations are in transition, "you've got your promoters, you've got a passive group and, more than likely, you've got some detractors, and you do run the risk that you, ultimately, alienate individuals who may have a deeper investment in the past than the future. So, it's in their best interest to align themselves with the best organization for them."
He also noted that while he's looking forward to reaching out to attract more business and getting into the industry's top quartile, "our clients are telling us we're doing a great job. It's time to pivot so advisors feel better about the relationship, and have that equivalent satisfaction, endorsement, and excitement that our clients have with us."
When asked what the risks are for him in this newly-created position, Newton said, "I've been part of this organization my entire career. I've been extremely supported, at every level as an advisor, developing my business as a senior advisor, progressing through every single level of leadership, culminating in this role. So, I think the bigger risk is for me not to come to the table now to help the organization accelerate in meet its objectives moving forward, and I think it's a bigger risk for me personally not to do it than to do it."