Other Life: Industry leader takes his virtual training into real life, determined to make a difference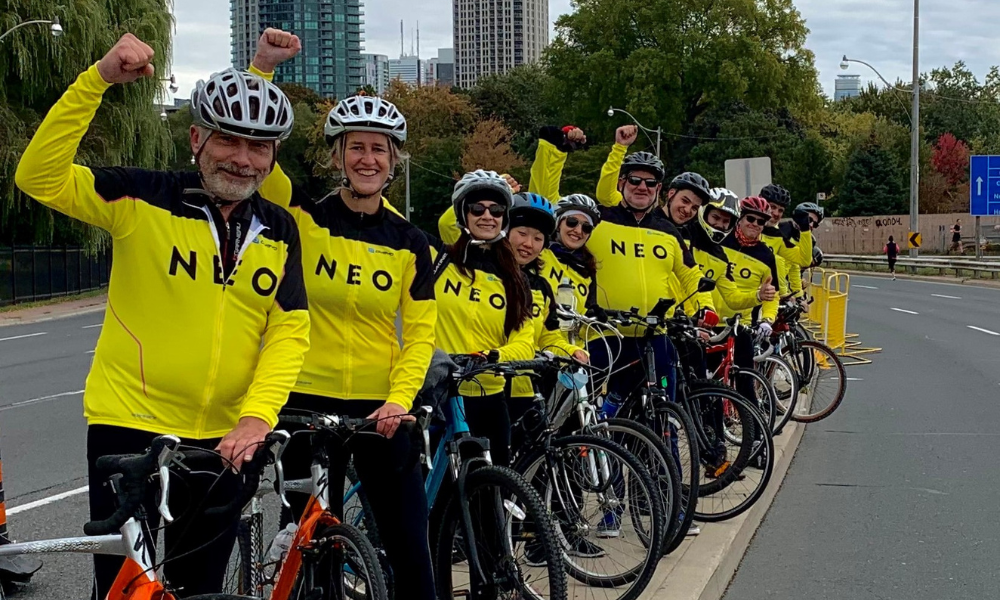 This is the first article in a new Friday online feature called Other Life, which will focus on what financial professionals do when away from their desks and not serving clients and managing portfolios. If you have a hobby, interest or achievement you'd like to share, email Noelle Boughton at [email protected]
When Jos Schmitt, the president and chief executive officer of the Toronto-based NEO Exchange, heard the tales that a close friend in the industry relayed about the challenges of raising his autistic son, he wanted to do something about it.
"It was very tough on the family. That's one of the reasons that I got involved with this because not many people know about autism, but I have seen the weight, the burden, the challenges that they have been going though in their life," Schmitt told Wealth Professional. "The father is a very active professional and he had to manage all that with extremely limited support."
Read more: NEO Exchange unveils Canadian ETF intelligence platform
Schmitt felt that came from a general lack of public understanding about what autism means. So, during the pandemic, the NEO team joined the New York-based Ride FAR (For Autism Research) virtually for two years. Tomorrow (October 1), it's launching the inaugural Bay Street Rides FAR.
Earlier this week, Schmitt said the ride already has 10 sponsors, including three banks, and 80 participants from across the industry.
"It's great to see that people like the cause and will support it," he said, adding that it's also begun to build some community for other families with autistic members who have gotten involved.
"When I started to get involved with the Wall Street rides, I was surprised by the number of people that I knew who are affected by this and we don't know about it. So, I think whatever we can do to create more awareness around this is very important."
The combined North American initiative is aiming to raise $1 million for the Autism Science Foundation. It was founded in the U.S., but Schmitt has registered the Canadian branch of the charity with the Canada Revenue Agency. The Bay Street Ride is aiming to raise $100,000 for Canadian research and initiatives since the foundation wants to discover what causes autism, how it can be addressed, and how best to provide more support for families with autism.
Schmitt is pleased with the results, especially given it's been an intense year with setting all of this up, plus running the exchange, closing the Cboe acquisition, "and doing a few other things in my life".
Read more: Why Cboe deal is 'ideal scenario' for exchange's growth plans
"The entire family is affected by this – not just the child and parents, but other children, too. It doesn't set anyone up for an easy life," said Schmitt., who hopes this initiative now will attract attention from many other locations. "I hope we can expand and grow it next year."