New survey finds debt, delinquencies, and insolvencies on the rise amid rising costs of goods and borrowing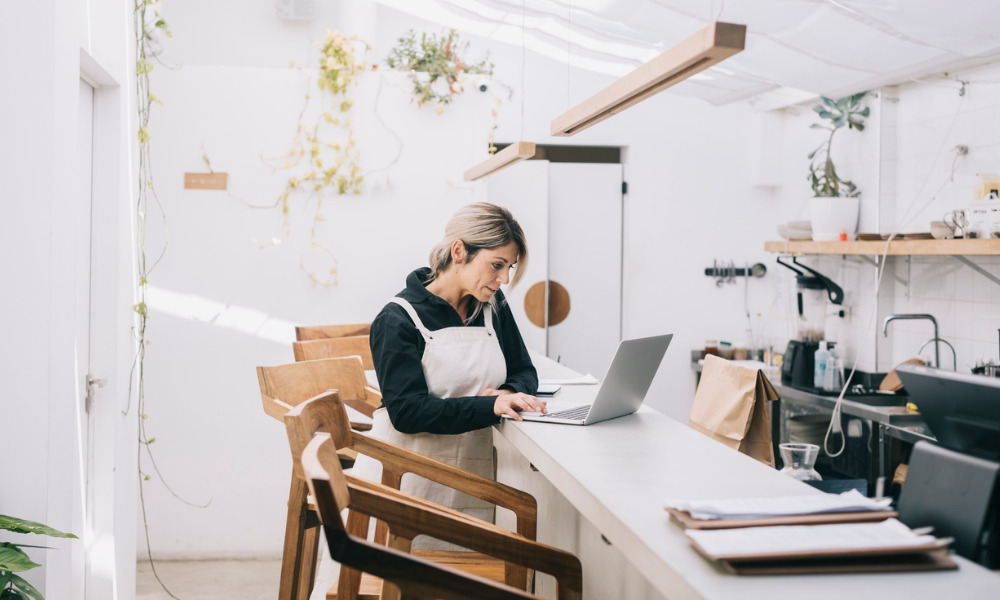 Even as worries over the pandemic start to recede, Canada's entrepreneurs are fighting for financial survival as new economic pressures hit their businesses.
In a recent survey conducted by Equifax Canada, 82% of small business owners said they wanted the government to do more to combat inflation.
A survey of 300 small business owners across the country found that 87% of them said they had to raise prices to cover rising operating expenses, and 78% acknowledge that this decision is hurting their company's bottom line.
With 59% wanting to expand their business but having limited access to business financing, managing cash flows is one of the challenges encountered by 60% of survey participants. A small number of people (14%) have already gone bankrupt or had their company become insolvent.
Read more: Business insolvencies surge in first half of 2022
The cost of goods was the top concern for 50% of respondents, followed by the availability of supplier products (42%), and staffing (32%).
Products/supplies (55%), fuel (54%), and wages (54%) are the top three expenses that have the biggest effects on small businesses.
In Quebec, wages are much more likely to be the biggest expense affecting businesses (30% versus 16% in the rest of Canada).
"Inflation and higher interest rates are beginning to weigh on the cash flow of small businesses," said Jeff Brown, Head of Commercial Solutions, Equifax Canada.
"Small business owners are juggling more now even as the pandemic becomes less of a concern. Not only are they dealing with inflationary pressures on the cost of goods, supply chain issues and the demand for increased wages, they are taking on more debt and we're seeing delinquencies and insolvencies rise," he added.
Four out of ten (40%) small businesses said they took on additional debt during the pandemic. A similar number said they took on debt from the government (pandemic loans - 23%) and the banks (21%); a smaller percentage (4%) said they took on debt from both.
Read more: Many hard-hit small businesses considering calling it quits, says CFIB
Thirty-six per cent of those who took on additional debt anticipate paying it off by the end of 2023, but 29% anticipate paying it off much later, especially those who are less optimistic about the economy than they were in Q4 2021.
Equifax data for Q2 2022 also point to early indications of stress among small businesses. Average debt has increased both year over year (14.9%) and quarter over quarter (4%), with the average balance currently at $37,000.
Compared to prior years, there were 49.7% fewer new businesses opening in the summer of 2022. Bankruptcies increased by 11% year-over-year and 12% from the previous quarter.
"These trends signal a struggling post-pandemic recovery period," Brown said. "With interest rates continuing to hike, the quarters ahead might prove to be even more stressful for Canadian small businesses to manage."