Canadians parents talking earlier about money and finances with children under 16, survey says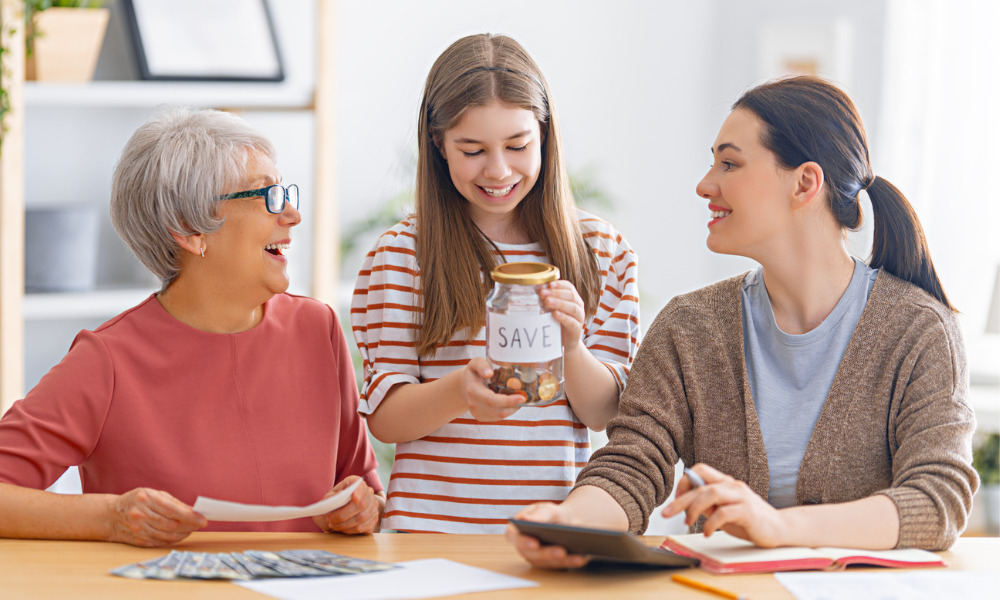 While money has long been a difficult topic of conversation for Canadian families, particularly for parents trying to instill financial literacy among their children, a new poll suggests it's no longer viewed as a taboo topic.
According to a recent survey done by the PC Financial team ahead of this year's back-to-school season, the tides have begun to turn when it comes to the cold, hard reality about cold hard cash.
Compared to the past, families are now talking to their kids at a far younger age about the value of budgeting and money management.
Three out of five (60%) poll respondents aged 18 to 24 (defined as "youth" in the study) said they first learnt about basic finances before the age of 16, compared to only half (48%) of respondents aged 40 and older ("parents").
Nine out of ten (89%) parents say they started talking about finances and fundamental money management with their kids by the time they turned 16 years old, indicating that "the money talk" is becoming more commonplace in households today.
The study also looked at how confident Canadians were in their ability to handle their money in a fundamental way, like by setting aside money for savings and creating a budget.
Most parents (87%) believe they are providing a good example for their kids when it comes to money, while most kids (77%) say their parents' financial habits have had a beneficial influence on how they handle their finances now.
"Canadian families are telling us they are open to having the 'financial talk' with their children at a much younger age than previous generations, to help them plan smarter for a better future," Carola Corti, SVP & General Manager of Payments at PC Financial, said.
The trend of earlier education among children about money is only emerging. Forty-seven (47%) percent of parents who responded to the poll claim they were 16 or older when they first learned about basic money management.
Parents (63%) and young people (68%) who participated in the poll are roughly equally likely to have learnt about money through their parents or guardians. Parents (28%) are substantially less likely than youth (35%) to go online to find pertinent information about finances.
"Talking about finances is getting easier because youth are embracing the many tools and tips available at their fingertips. Kids have access to more information than any previous generation," Jackie Porter, Certified Financial Advisor, said.
"It's great that families are having these conversations and making these important, informed decisions together. It's crucial to have the right conversations about how to save money and budget. We need to teach kids how to monitor what is going in and out of their accounts."