How Edward Jones is helping them think about what the next four stages will look like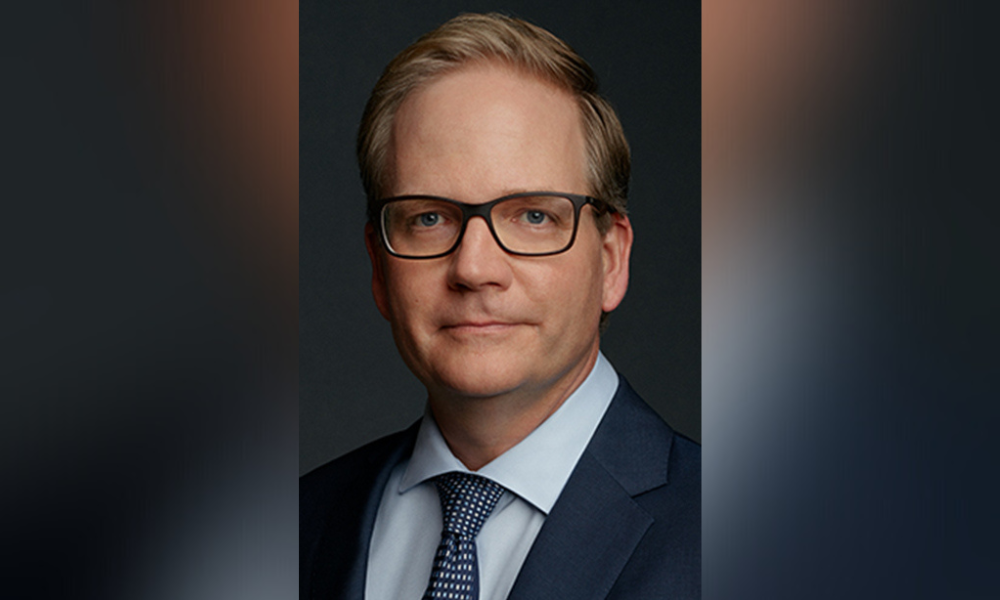 Edward Jones is addressing what its surveys show are the four new phases of Canadians' retirement, which are considerably different than those of previous generations.
"We have an intimate understanding of the new retirement in Canada and can help Canadians prepare for each stage of that journey," David Gunn, president of Edward Jones Canada, told Wealth Professional.
The second study that Edward Jones' has done with Age Wave, called "Longevity in the New Journey of Retirement", showed several changes in how Canadians are approaching retirement.
Read more: Edward Jones' focus
First, most are no longer anticipating a specific retirement date. While, they historically saw 65 as a time to rest and relax, many no longer have defined benefit plans. So, 60% now are planning to work part-time in retirement, so it's not so much a retirement as a period of reinvention.
"Maybe a silver lining of the pandemic is that many individuals are rethinking what really matters to them and how they want to spend retirement and what they value," said Gunn. "Some of the change is because of money reasons, but more is from their desire to reinvent themselves and do something that they really want to do or are passionate about, and they're continuing to work part-time to fund that in retirement."
Gunn noted this study showed that there now are four phases to Canadians' retirement. The first begins about 10 years before retirement. The second is for two years after retirement. The third lasts from three to 14 years after retirement, and the final is the last 15 years – though Gunn noted there can often be seven to eight years where individuals have significant health concerns.
"We've discovered how people feel, the questions they're asking, and the behaviours in each of these stages, so we're really working on training our advisors with all of this information, so they can bring the most value when meeting with someone who may be ten years away from potential retirement, but then will be going through each of those stages."
Gunn said Edward Jones has developed six to eight key questions that it's training its advisors to ask at each stage. "That's what we call discovery and rediscovery," he said. "We want to really learn what's important to each client at each stage."
In the first – anticipation – stage, advisors are asking clients: how will they cover their health costs in retirement? Should they consider long-term care insurance? Do they need to catch up financially? What do they need to learn about living in retirement? How do their partners and them reconcile any difference in their plans?
"Having those health conversations even 10 years before retirement is really important," said Gunn.
After the two-year "liberation" phase, clients also need to prepare for the longer third "reinvention" phase. Gunn said Edward Jones advisors now are asking clients: what have they put off doing that they really enjoy? Are they doing everything they can to maintain and improve their health? Are they spending the right amount of time with their children or grandchildren? And, finally, what could they be doing to make more of a difference for others in this period of their life?
"The discussions around purpose are interesting and really inspiring," said Gunn. "But, it's also a great conversation for a financial advisor to have with clients in that stage because, in many cases, clients aren't having those conversations with anyone, and we see that as a big part of our role."
Finally, in the fourth "reflection and resolution" stage, advisors are asking their clients: do their current living arrangements provide the right mix of independence, including available care and social connection? Have they completed their basic legacy documents? What are their end-of-life preferences? And have they discussed those with their families?
"It gets really personal, but these are really important questions to ask," said Gunn. "I think they add the most valuable possible to those deep, personal, trusting relationships with clients."
Read more: How are you preparing your clients for vulnerable old age?
What was a real eye-opener for him in the study, though, was that while "80% of retirees have a will, only 51% have a power of attorney, and only 30% have health care directives. Only 22% have all three. That's a big opportunity, but it's also kind of scary."
Gunn noted that the desire to have these conversations has markedly increased, possibly because of the pandemic, and advisors are finding these very rich conversations, especially since some clients have never been asked these questions before. "It's very, very powerful," he said. "I think it really makes a huge impact for clients across Canada."
Retirement is more complex than two to three decades ago, when Gunn said clients could save 10% of their income and expect to live on 70% of their pre-retirement income. Taking new paths requires more extensive planning, "so we're arming our financial advisors with the questions to ask to uncover that".
Edward Jones is also prioritizing its Canadian advisory program, which is a discretionary fee-based offering. He said its $15 million investment is "one of the more significant investments we've made in the Canadian business" so clients can have these conversations plus wealth management where they don't have to be directly involved in the trading.
"Retirement can be overwhelming, with many Canadians not knowing where to start. I would say it's never too early to start and never too late to recalibrate," said Gunn. "We bring a personalized understanding of the new retirement. It's a different, way different, journey than it was 10, 20, or 30 years ago, and we're excited to partner with Canadians on that new journey."