Our new long-term care series begins with an advisor explaining how she spent $700,000 to help her "financially-prepared" parents live with dignity in their final years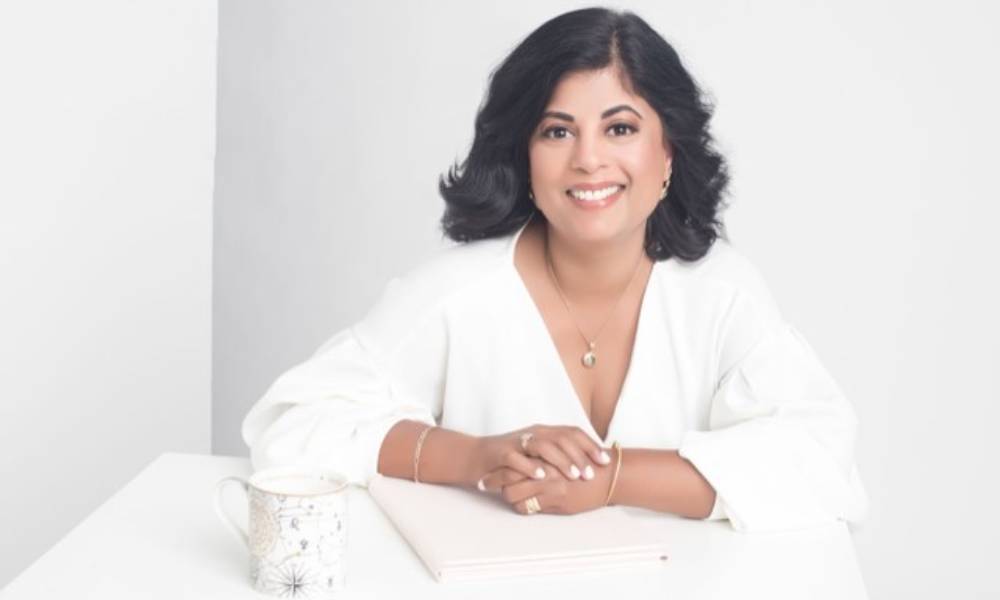 Neela White, a Toronto portfolio manager with Raymond James Limited who's an "aging specialist", thought she knew all about helping her clients financially prepare for retirement and aging until she accompanied her folks through it. Now she has wisdom to share from her hard experience.
White's dad was a doctor and her mom a housewife, and White thought they were financially well prepared to age – until she spent an unexpected $700,000 to support them through their last years. She's passed on the learnings from her hard lessons to her clients, and now wants to share them with other advisors, so they can help their clients who are preparing for aging themselves or need to help their families through it.
White's story launches Wealth Professional's four-part series on how advisors can help Canadians financially prepare for their retirement years and meet the challenges of aging. It stretches classical "retirement" thinking well past the "cruise" phase into what they may need for long-term care.
White wanted to be a doctor, but when she didn't get into med school, she took a gerontology degree at McMaster in Hamilton and worked in a nursing home for two years – until, at age 25, the bleakness of working in that institutionalized death and dying made her turn instead to a financial career.
Then, 11 years ago, her dad was diagnosed with pancreatic cancer and given three months to live. She started ensuring everything was financially in order, but was concerned about her mom being in shock, having only lived with her father and husband, so she invited them to live in a flat in her home.
"We all want to age in place. We all want to die at home, but not everyone has the resources or skill to actually take care of someone," White said. "Fortunately, for me, my mom and dad were from the generation where you saved and invested and always planned for a rainy day, so we certainly had the financial resources to provide him as much as he needed."
Plans didn't go as expected. Her dad soon became medically complex, so White had to hire care at $25 an hour until he went to the hospital, where he eventually outlived the allotted palliative care time and had to go to a nursing home. They opted for a semi-private room, but he was so frail that he couldn't roll over or feed himself. They hired private care to feed and clean him, so his wife didn't have to do it. He lasted another year – two in total.
"By the time he died, we'd spent $176,000 out of pocket on private care within long-term care," said White, still marvelling that took her by surprise, even with her geriatric and financial background. "I know most people have no clue what it costs because they think the government will take care of them, but they don't understand what that actually means."
White branded herself as an aging specialist then, and started talking to people about the stages and cost of aging.
"The first five years is your honeymoon stage of retirement," she said. "Once a health crisis happens, you spiral, and it never gets better, period."
Then, seven years ago – two and a half years after her dad died – White's mom, a five-time cancer survivor, had a mild heart attack on the stairs, fell and put her head through the drywall, and broke her neck. It was, as White says, "thirty seconds that changed her life – all of our lives – forever." The mom spent six months in hospital, but was completely disabled, needing help to eat, dress, and even get out of bed. She was discharged with a plan to get eight hours a day of home care help, but because she lived with White, she only got three hours a week.
"The biggest mistake I made was moving my mom in with me because the ability to get somebody on a crisis list is diminished because they're in a safe environment," said White. "It's assumed they're with their family, which will provide care. That's one of the things I learned along the way."
White, the power of attorney, again had to hire private care because she couldn't care for her mom and work. That cost $30 an hour for eight to 12 hours a day, or $11,500 a month, and she covered the remaining time. That lasted five years, and then her mom had sudden onset dementia. She'd ring for care at all hours of the night until White finally found her a retirement home with a memory suite. That cost $9,600 a month for 24-hour care, but it finally allowed White some space to breathe. Three months later, her mom contracted pneumonia and died.
"By the time my mom died, we'd spent about half a million dollar on private care," said White. "So, between the two parents, we spent $700,000 on private care to keep them safe, dignified, clean, fed, and as engaged as possible. I tell my story to all my clients, and all my prospects. I also do a lot of speaking – at conferences, on panels, in articles and interviews – and I've been running a speaker series, called the open dialogue on aging, so I host a candid monthly discussion on aging. My dream, my goal, is that talking about aging will become the sexy cocktail conversation."
White, who has now trained to be a death doula and certified patient navigator, feels it's her mission to inform people to look more seriously at what they need in this last phase of life and address the gaps. She's urging other advisors to get informed and initiate these realistic conversations with their clients, too, so they're prepared for the reality of what may unfold, and not just what they hope life will bring.
"You've got to prepare them for the deer-in-the-headlights time," she said, recommending advisors ask the tough questions. Is the "forever home" their clients want going to accommodate them safely when they age? How are they going to get, and pay for, personal care if they want to age at home, but the government doesn't provide all the resources for that? How will they pay for long-term care if they need it, even if they now don't want it?
"Our clients need a long-term strategy for longevity planning," warned White, who will share more step-by-step wisdom later in this series. "We certainly had the money to put care in place and it was still a horrible experience."