Edward Jones' AUM grew to $48 billion during the pandemic. President David Gunn explains its values and how the business quickly pivoted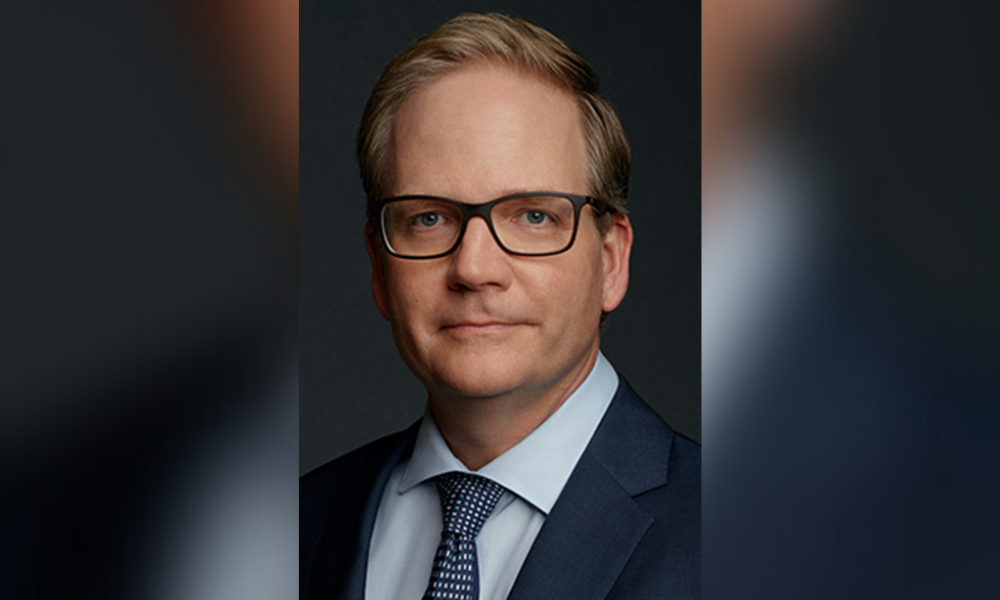 Edward Jones Canada has seen a lot of change during the pandemic. Its assets under management (AUM) grew from $37 billion to $48 billion in the last year. It held a ground-breaking survey of Canadians' retirement, which is helping it retool what it offers clients. It has also prepared for the client-focused reforms and is excited about what lies ahead.
"Our key focus didn't change; it is to build deep personal relationships with clients. In fact, that's become even more important in the past 18 months," David Gunn, President of Edward Jones Canada, told Wealth Professional.
Gunn attributed its AUM growth to market growth, but also to gaining new clients across the country as many introduced friends and family to their advisors, who could then meet with them online without being geographically constrained.
The company's digitization was also seamless, which surprised him, as home office and branch teams, plus clients of all ages, on-boarded. "I'm not saying it was easy," he said, but the organization pivoted quickly and "there was probably 10 years of digitization that occurred in 12 months."
While some digitization, such as Zoom and e-signatures, has become permanent, he said there'll be more in the next three years.
"Technology is one of the biggest challenges right now because every organization is looking at its digital footprint and technology infrastructure across North America, but that's where we're directing a large portion of our investment over the next 36 months," he said. Edward Jones is working with its U.S. partners and team to invest more than $500 million investment in technology, infrastructure, and tools in Canada and the U.S.
While Gunn expects Edward Jones' hybrid work model to continue, he's hiring more people from across Canada to support the teams while working from home. Historically, getting that support was a challenge in places like Toronto, but the new model is freeing real estate investment to provide more technology and products. The company can also house two, rather than one, financial advisors per office, and technology has allowed him to do monthly Zoom "town halls" to share developments with staff, which he will continue.
"We got very positive feedback as we prepared for the client-focused reforms," he said. "So, it's almost ironic that, during that period of time where we couldn't meet face-to-face, we got closer together with Zoom or FaceTime."
Age Wave Retirement Study
What's been most interesting in this year, however, were the results of the study that Edward Jones conducted with Age Wave
during the pandemic to understand how its clients, and Canadians, are defining retirement.
"What was really interesting was that there were essentially four pillars that really arose from the study: family, purpose, health, and finance. That's almost like a guidebook with respect to what clients are most interested in valuing in a relationship with a financial advisor," he said, noting the company has been focusing on how to support branch teams and financial advisors to help clients with all four pillars. "It's a very valuable piece of work for our financial advisors to build into their business."
The study also showed that families are willing to transfer assets to family members and help friends in need, even at their own peril. Historically, retirement has been a time to wind down, but now Canadians are seeing it as a new stage of life to explore how to engage more in the community. They're also looking at what their purpose will be in retirement, which also helps financial advisors to have conversations with them. So, Edward Jones is retooling its advisor training to incorporate the results. It's also embedding it in its wealth management service support and work with higher-net-worth clients.
"It's a significant focus because we're seeing what clients value has changed, moving from not just investments and building a portfolio, but quality advice and guidance, especially around the new retirement's four pillars that we saw in the study," he said.
Canadians are Changing
Gunn said Canadians also want discretionary services, where they don't need to be directly involved in the daily investment decisions as they'd rather talk about estate or tax planning, purpose, or family. They also want more fee-based options, so Edward Jones is working to provide more fee-based products and expects to include the fees on clients' statements within the next 12 to 24 months.
"We're most interested in working with clients who want to focus on short, medium, and long-term goals and put a strategy in place," he said, noting it has a planning, not asset, threshold for clients who value advice and want a long-term relationship with a financial advisor and branch team. "That would really be the one main filter for advisors and branch teams."
Gunn said Edward Jones is one of the only firms that does not have an account size minimum, which is a big differentiator in the marketplace. That's been attracting new advisors in the past year – along with the fact that it does not have proprietary products, so they can continue to use a wide product shelf.
Client-focused Reforms
Edward Jones has also been working on the client-focused reforms, and making a significant investment in them, for the past 24 months. A large part of that has been to provide a wide product shelf to offer clients choice.
"We're ready to go. We're really excited to see some significant enhancements and we're really focused on having our branch teams share how this is valuable for clients," said Gunn. "So, we feel like we're in a very good position."
Gunn said what stands out from the pandemic is the way clients perceive value has changed. But, he added "it was a super emotional time for many. I've had the opportunity to speak with hundreds of our advisors over the last year who have described that times were difficult, but these conversations were some of the richest, most meaningful conversations that they've had in their lifetime with their clients. It's reminded me of how many Canadian investors value the human-centred approach. That's where our focus is: on delivering human centred complete wealth management to thousands and thousands of Canadians."