WP talks diversity, drive and determination with Edward Jones' Niki Prodanovic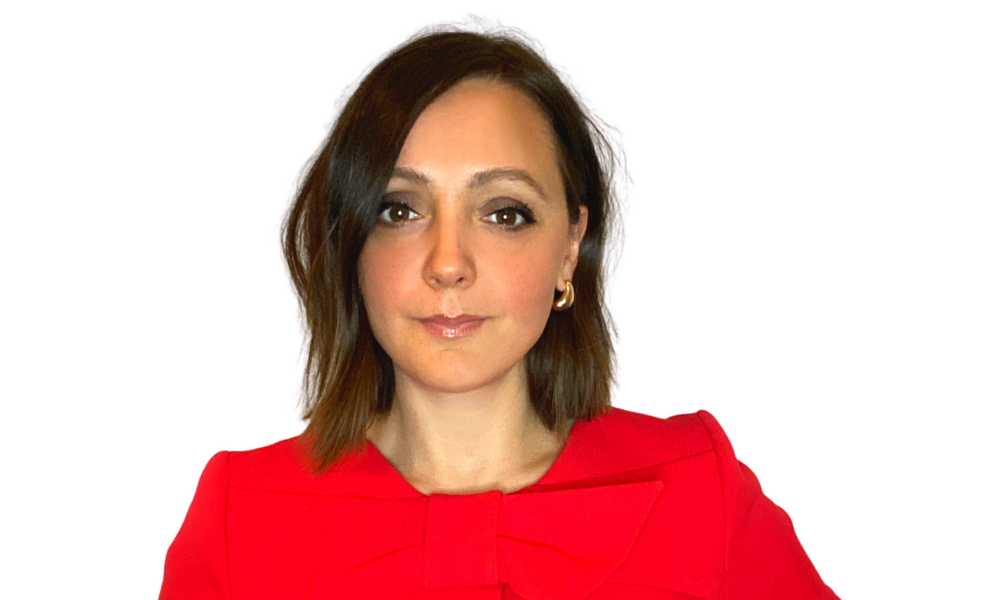 This article was produced in partnership with Edward Jones.
Chris Davies, of Wealth Professional, sat down with Niki Prodanovic, Principal of Canadian Operations at Edward Jones to discuss diversity, drive and determination, and partnering with clients to make a positive impact in their lives
A truly well-defined organizational purpose can be a guiding light for employees – and Niki Prodanovic, Principal of Canadian Operations, Edward Jones, is quick to attest to this.
"I'm not only a female in the industry," she says. "I'm also a refugee and an immigrant, and I'm a friend, I'm a wife, I'm a daughter, and so forth. And that gives me a particular calling in the context of the workplace. It's important that an organizational purpose allows women like myself to live out that 'why' in the context of my own experience."
Prodanovic will be sharing her thoughts and experiences as a speaker at the upcoming Women in Wealth event – alongside Edward Jones' Moira Klein-Swormink and Kristen Zubko.
It's of major importance, Prodanovic explains, to understand that an individual sense of purpose is not separate from an organizational purpose. In fact, the two heavily rely on each other.
"Our purpose at Edward Jones goes beyond helping people increase their wealth, even though that's important," she says. "It's about partnering for positive impact. So that means improving the lives of our clients and colleagues, and then working collectively to better communities and society."
"Each of us is clear about what drives our strategy, why we focus on certain activities to bring that strategy to life, our commitments to one another and to the community, why we make the investments we choose to make … it brings about a shared meaning and it helps us gather around a vision for the future."
With the economic fallout of the pandemic having a regressive effect on gender equity, this is something that is very much front-of-mind at Edward Jones, who are passionate about using their organizational purpose to redress the balance.
And, as a cultural figurehead sharing her values from the top down, Prodanovic cannot speak highly enough about Edward Jones' CEO Penny Pennington.
"[Pennington] leads with courage," Prodanovic says, "and what that looks like is really redefining vulnerability for women as a point of strength. She does that by sharing her own leadership story. And then as a female in the organization, I feel empowered to do the same."
Other forms of diversity are also essential to Edward Jones' organizational purpose. The company is committed to a 20% POC leadership team, as well as 15% POC and 30% female financial advisors across North America by the end of 2025 in the US and Canada, and has had over 12,000 participants take part in in-house training events on issues like growth, accountability and unconscious bias. The company's Business Resource Groups also play an important part in fostering inclusion and belonging.
Sharing is caring, the cliché goes – but, as Prodanovic explains, this is no mere platitude. It's a truthful – and results-driven – strategy.
"We help people realize that they can encourage and empower others," she says. "Our firm has a rich history of people serving people, almost 100 years. We make a point to share impact stories with one another, whether those are associate or client interactions. This practice is deeply woven into the fabric of who we are. It's general practice, we talk about it almost daily."
And the results of such day-to-day purpose reinforcement can be clearly seen – or, to use another cliché, the proof is in the pudding. Take for example the Edward Jones Disaster Relief Fund, through which around $600,000 was distributed in 2020 alone.
"[The fund supports] associates and retirees who have been impacted by various different federally declared disasters, whether it's COVID-19, hurricanes, severe storms or wildfires," Prodanovic recounts. "Why did we do that? Well, frankly, because people matter. And while we're absolutely clear about our purpose, we cannot bring that purpose to life if we don't express genuine care towards one another and take action to make that happen."
All of this, Prodanovic summarizes, forms a sense of purpose that will ensure Edward Jones and its people continue to thrive.
"Growth mindset continues to be important," she says. "It's one thing to reflect what [your purpose] looks like today. It's another thing to dream bigger and figure out how to make it happen."
"I really believe that we achieve better outcomes for all when we work together."
Niki Prodanovic is an executive in charge of Operations for Edward Jones Canada. She sets the Operations capability's vision, strategy, priorities and policies. In addition, Niki is a member of the Canada Leadership team and the North American Operations Leadership team.