Meridian survey reveals 61% are driven to improve their financial situation despite uncertainty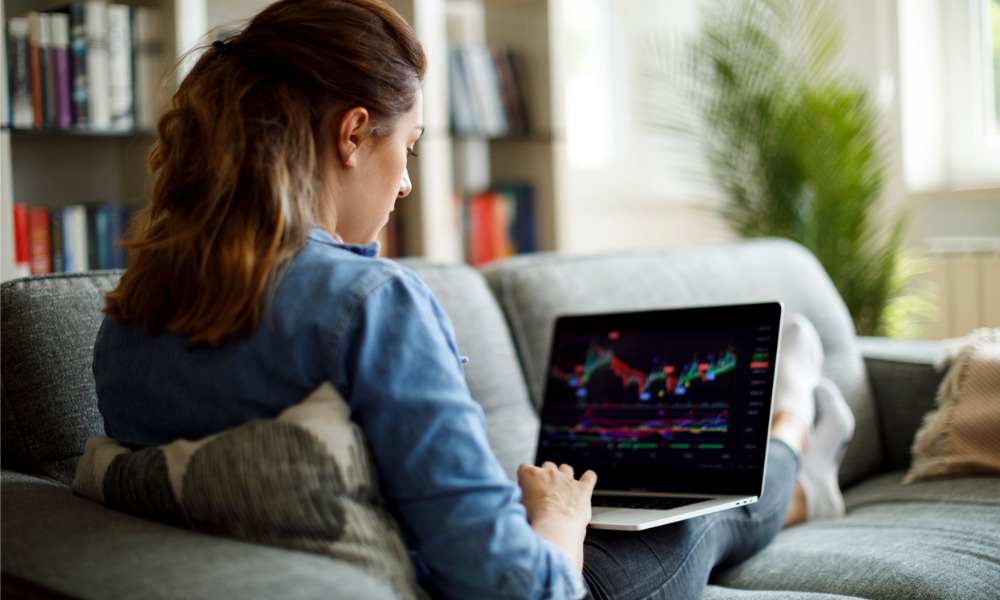 Even though economic challenges have shaken Canada's young adults to the core, they still believe that blue skies are ahead, according to a new survey from Meridian.
According to the survey on millennials and money conducted by Maru/Blue, a staggering 77% of millennials and 88% of Gen Z respondents believed that the economy's rising inflation has left them "with a pit in my stomach," compared to 70% of Canadians overall.
The majority of millennials say the past 12 months have traumatized them, and they're now battling against financial paralysis and anxiety. Still, 61% are driven to rebuild their finances, and 55% still have hope for the future.
Fifty-five per cent of millennials say they "feel hopeful" that better times are ahead in 2023, compared to 62% of Boomers and 67% of Gen Zs who were asked the same question. The majority of millennials admitted to being uncertain about their financial futures (70%), but the same percentage say that after the turbulence of 2022, "my family's finances are stable, and I think we will be OK."
Director of Strategic Initiatives at Meridian Naveen Senthamilselvan summarizes, "The survey reflects what Meridian's Millennial clients are telling us. Although Millennials are still experiencing anxiety from the past few months, they are motivated to move on, cautiously to reset their financial foundations."
The main concern among millennials, according to Naveen, is whether they should act right away to reset their finances or wait until spring, given that most of them believe that there will be more economic instability in the future.
Although most Canadians (78%) believe there may be lucrative financial opportunities in the months to come for those with the resources and confidence to invest, 81% of Canadians and 77% of millennials surveyed share the pessimistic belief that the stock market will take longer to bounce back than anticipated.
Three fifths of Canadians (61%) believe that housing expenses are unlikely to become more reasonable soon. Under half (45%) believe that inflation would eventually slow and rebalance over time.
"This is the first time millennials' money resilience has been tested in a high inflation economy, so it's not surprising that millennials and Gen Zs surveyed were the most likely to agree they 'feel financial paralysis and uncertainty' when it comes to financial planning and investing," explains Naveen.
"My advice for fellow millennials is to consider getting back into the market now and stagger your investments over time with the support of a professional you trust," he says. "Depending on your personal financial situation, if you have the means, now is a good time to invest in your financial future.