Survey highlights the changing landscape of client relationships as the social-media-native generations become investors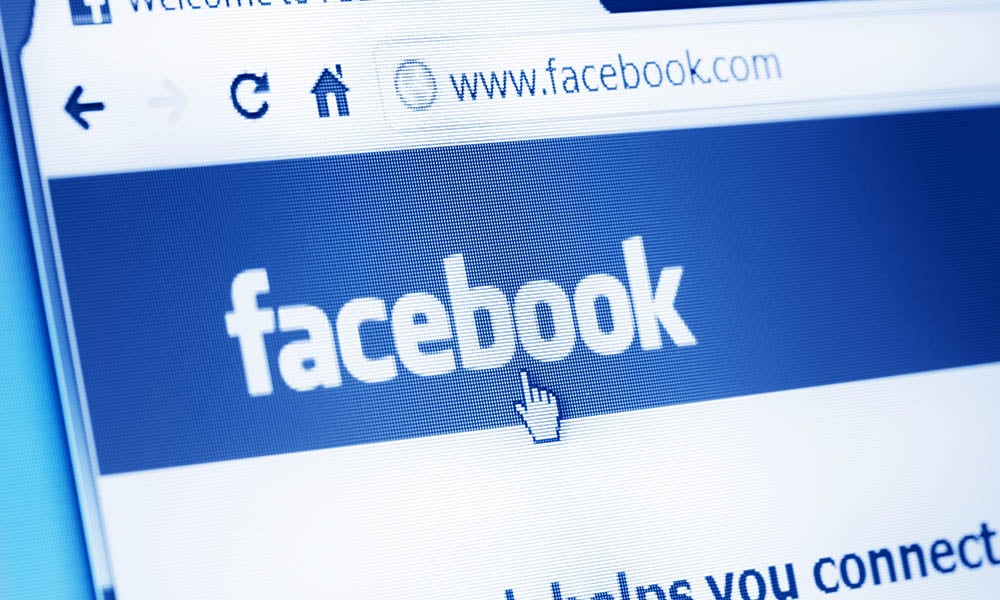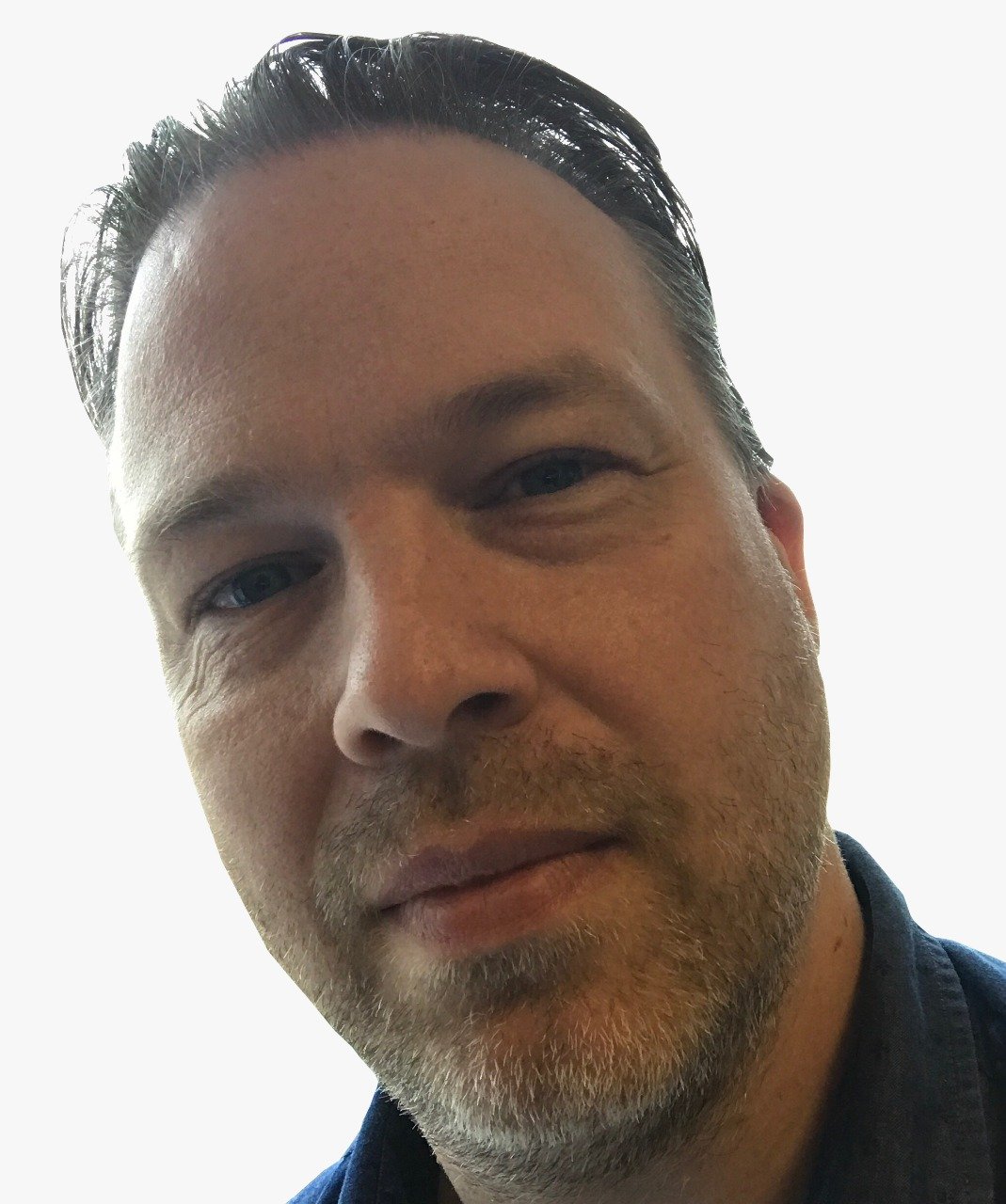 While the average age of financial services professionals rises, the number of younger investors is also increasing.
But how do these young, tech-savvy investors want the relationship with their advisor to be? And how should FAs adapt to ensure they are communicating with clients?
A new study from investment tech firm Broadridge shows that the pandemic has exacerbated a shift in advisor-client relationships that is likely to remain for the long term.
Almost 6 in 10 investors said that their communications with their FA had changed during lockdown and 62% of them said they would like the new ways to remain post-pandemic.
Phone calls and emails were the most commonly cited communication channels and just 9% of all investors surveyed said they preferred video calls, although this method was used by 59% of Millennial investors when communicating with their advisor during lockdown.
Investors said they prefer communications that are individualized and include:
44% - comprehensive view of their accounts
32% - money saving tips tailored for them
32% - ideas for new investment vehicles that could work for them
29% - personalized analysis of investing habits
Facebook friends?
Younger clients also said that social media is a key component of a more customized experience with advisor communications.
Almost 9 in 10 Millennials and Gen-Z respondents said they were comfortable with FAs adding them on social media compared to 6 in 10 Gen-Xers and just 2 in 10 of Boomers.
Following on Facebook is most acceptable for Millennials and Gen-X while Gen-Z respondents would feel most comfortable with their FA following them on Instagram.
Millennials (87%) and Gen Z (86%) are most likely to be receptive to reading advisor communications on social media as opposed to Gen X (59%) and Baby Boomers (18%).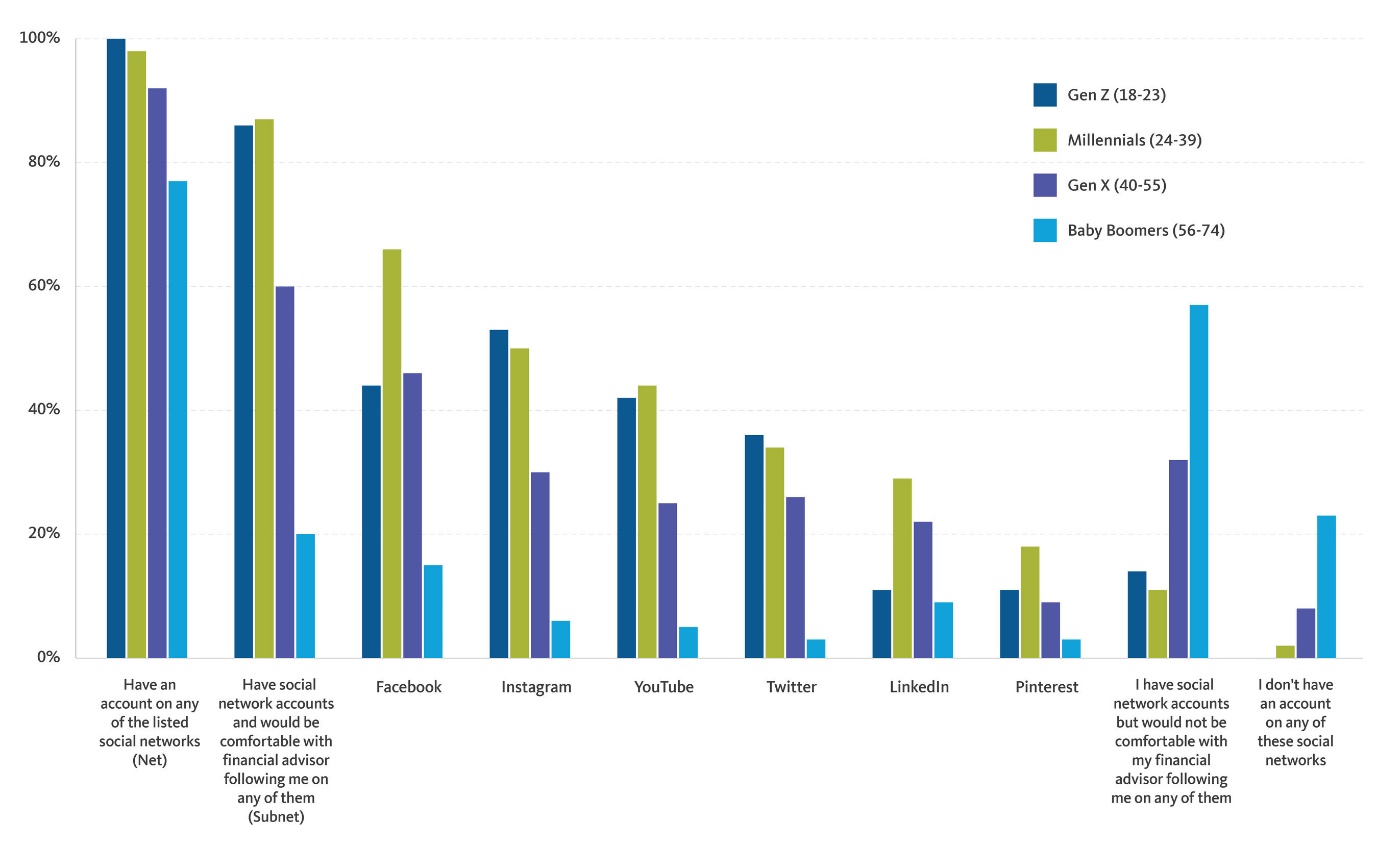 Image credit: Broadridge Financial Solutions
Family connections
Despite 44% of respondents stating that they discovered their financial advisor through a personal referral, nearly half (44%) reported that their advisor has not communicated with their spouse, partner, children, grandchildren, or heir.
"With clients spending more time at home due to the pandemic, advisors have a once-in-a-lifetime opportunity to develop a deeper relationship with their client's entire family," said Alexander. "It doesn't have to be more complicated than a video conference. This is a natural moment to engage, educate and communicate with spouses, partners and children."