Securities regulator took action against unregulated platforms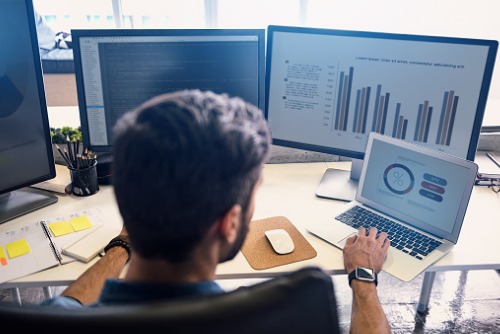 Two international trading platforms have agreed settlements with Ontario's securities regulator for operating unregulated online platforms.
The Ontario Securities Commission has approved the settlements totaling $10 million, with Ava Trade Ltd (Ava Trade) and International Capital Markets Pty. Ltd (IC Markets) for improperly selling derivatives to Ontario investors.
The two platforms allowed Ontario residents to trade contracts for difference (CFDs), derivative products that track the price of underlying assets, including cryptocurrencies, forex, equities and commodities.
The platforms sold the investments without prospectuses.
Ava Trade is based in the British Virgin Islands and has agreed to pay an administrative penalty of C$550,000 and to disgorge $3.7 million. The company has also agreed to pay a further $25,000 towards the cost of the OSC's investigation.
Australian based IC Markets will pay U$4 million to reflect the profit the firm received from the illegal trades, C$650,000 to advance the Commission's mandate of protecting investors, and $25,000 to cover the cost of the OSC's investigation. It has also agreed to return U$73,000 directly to Ontario clients that is currently held in dormant accounts.
The regulator noted IC Markets' swift and comprehensive measures to remediate its conduct.
Both firms have also tightened internal procedures to ensure that Ontario clients cannot open accounts.
Clear warning
The OSC's investigation was assisted by the Australian Securities and Investments Commission and the British Virgin Islands Financial Services Commission.
The OSC said the action taken sends a clear warning to international trading platforms that they are required to adhere to Ontario's registration, prospectus, and trade reporting requirements as laid down in the province's securities laws.
"If you are a foreign market participant conducting business on a global scale, you are responsible for reviewing, understanding and complying with local securities laws," said Jeff Kehoe, OSC Director of Enforcement. "This includes identifying and properly managing the compliance risks associated with operating in multiple jurisdictions."
International trading platforms pay more than $10 million following settlements with OSC >> https://t.co/uJt7UOzP7T pic.twitter.com/k1ShCAsszz

— OSC News (@OSC_News) July 25, 2019