Overstated fund values and unusual money flows have raised the regulator's suspicions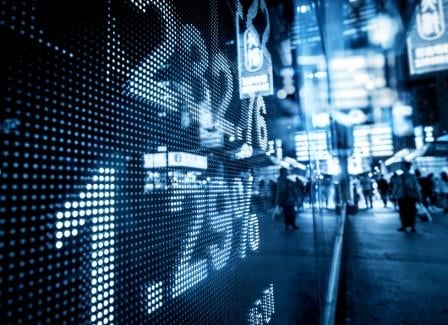 The
Ontario Securities Commission
has frozen trading in funds managed by Burlington-based firm
Crystal Wealth
, alleging that the owner Clayton Smith has been keeping investors in the dark about their performance as well as what they were actually being used for.
"A lot of the stuff [the OSC] present and the way they present it is not correct, certainly in their characterization and representation of it," Smith told the
Globe and Mail
in an interview. "We're trying to help and co-operate as fully as possible in order to protect our investors' assets."
According to Crystal Wealth, its five-year-old Crystal Wealth Media Strategy fund — the bank's largest, with $53 million in assets — aims to generate income by "investing in debt obligations of motion pictures and series television productions."
The company site says returns are expected in the 8% to 10% range per year, "although this is not a guaranteed return and mutual fund returns do fluctuate." Smith told BNN in a September interview that his funds work with another company to provide gap lending for film projects, claiming they get interest in the 13% range as well as profit participation.
A Dec. 31, 2014, filing from Crystal Wealth forecast 2015 film receipts worth $31.8 million. But the OSC's outside auditor found the number to actually be $6.6 million, just over a fifth of the projected value. The regulator has concluded that the media fund's net asset value is overstated; investors who redeem their units would be paid too much, effectively hurting new and existing investors.
Smith countered that the fund has a loan-loss reserve for film loans that might end up distressed. Furthermore, he said, film loans are paid out as box office results come in across the globe. "It's simply a timing issue," he said. "I believe that the fund, and all of my funds, [is] valued as fairly as I can value them based on available information to me at the time of each NAV that we strike, which is each Friday."
Looking into the fund's underlying debt assets, the OSC found that $17.8 million spread over five loans went not to production companies, but directly to an individual movie producer; more than $2.6 million went back either to Smith or one of his personal companies. The regulator also said the Media Fund has received no payments on principal or interest for the loans to the five films.
Smith reportedly passed on $87,000 of the money to Chrysalis Yoga, a Burlington studio he co-founded with a former employee at Crystal Wealth. Representing the yoga studio, Bruce O'Toole said Smith is no longer involved with the studio or with the ex-employee, whom he said was Smith's "ex-common-law wife."
The OSC also said that Smith used $118,300 for credit card payments; $80,000 for an RRSP contribution; and $1.46 million toward the purchase of a $2.7-million home in Burlington. Smith claims the money he and his companies got from the producer was because of "personal and business loans" that have documentation. "They are separate transactions and whether I perform on those loans back to him has no bearing on whether the production loans with the fund will repay."
Other Crystal Wealth funds are invested in the Crystal Wealth Media Fund, so the issues found by the OSC could affect the others. Crystal Wealth, the funds it manages, and the yoga studio have been placed under receivership, and all fund trading has been frozen until the true value of the funds is ascertained.
For more of Wealth Professional's latest industry news, click here.
Related stories:
Advisors, help your clients avoid financial fraud
OSC financial fraud trial begins