Calls for rule change so regulatory organization can enforce its decisions in Ontario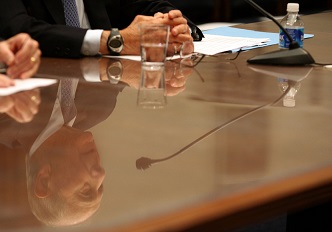 The
Investment Industry Regulatory Organization of Canada
(IIROC) has received strong support from another major industry association as it calls for the power to collect the fines it levies against individuals in Ontario.
Calling for a law change in the province, the regulator wants to be able to enforce its decisions and also wants to be granted immunity when it carries out its regulatory duties. Now, in an exclusive interview with
Wealth Professional
, the
Investment Industry Association of Canada
has backed these calls.
"The IIAC is supportive of the idea that IIROC be allowed to collect more of the fines it hands out to individual rule-breakers in Ontario, as it does in other provinces," said Michelle Alexander, vice president at the Investment Industry Association of Canada.
"IIROC's ability to prevent payment evasion across the country would enhance investor confidence in Canada's regulatory system by sending a strong message that wrongdoers - wherever they are located - will not go unpunished."
The IIROC made a presentation stating its wishes as part of pre-budget consultations at Ontario's Standing Committee on Finance and Economic Affairs. President and CEO of the IIROC, Andrew Kriegler, commented that he was not requesting that any funding or fiscal measure be incorporated into this year's budget – but that he instead was requesting legislative changes to permit the collection of more of the fines it hands out.
According to Kriegler, there is currently more than $20million outstanding in fines against individuals. The IIROC's collection rate in the province for the fiscal year to date is just two per cent.
Whereas the regulator's rate of collection against firms stands at 100 per cent, its rate of collection from disciplined individuals across the country stands at less than 20 per cent. This was described by Kriegler as "unacceptable".