Senior VP is excited about series, and helping entrepreneurs, and dreams of a second run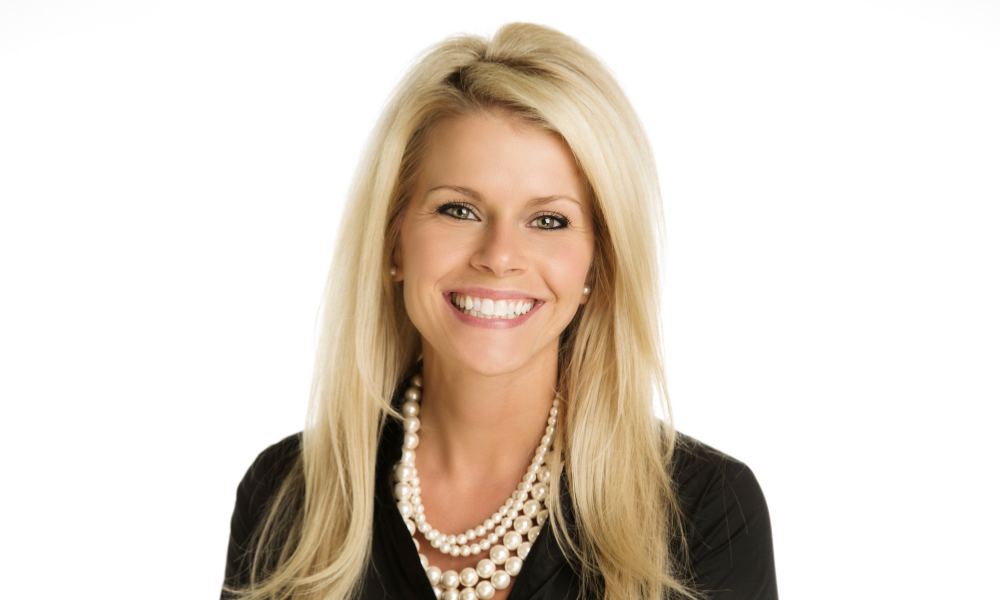 It may not be the road to Hollywood, but it could be a path to stardom for three IG Wealth Management advisors as CBC Gem launches The Dream Team series today.
"We're excited about it, and we just hope people love it," Marissa Teeter, Senior Vice-President of Financial Services at IG Wealth Management in southern Ontario told Wealth Professional on launching the series. IG provided its employees and advisors with a sneak peek last week, and she said they were blown away by the impact and wanted to share it.
She was thrilled to see the final cut since she'd been involved since the series was conceived and was one of three advisors in it. "It's magic they work," she said, "because it creates a beautiful story in a short period of time."
The series, which IG initiated with CBC as part of its "Empower Your Tomorrow" community program to promote Canadians' financial well-being and confidence, was developed and safely filmed during the pandemic last year.
It profiles eight promising Canadians entrepreneurs from diverse backgrounds – Indigenous, newcomer, senior, and youth – who are offered strategic mentorship and advice from the "Dream Team", a group of business and financial professionals. They included Manjit Mihas, a "dragon" from CBC's Dragons' Den, Anne Marcotte, a Quebec producer, and the IG leaders – Teeter in Ontario, Alana Riley in Alberta, and Carl Thibeault in Quebec.
"We brought experts together to help blossoming entrepreneurs fulfill their dreams by getting advice – financial and business," said Teeter. They focused on budding entrepreneurs they could help, and IG is still working with them.
All eight of the half-hour programs will be released today: five English on CBC Gem and three French on ICI.TOU.TV.
Each show focuses on one entrepreneur. The group included a 13-year-old Black boy who designed a comic book for his cohort and aspired to do more, a young Syrian woman immigrant who started a collective to help marginalized individuals connect over the arts, and an Indigenous mom who's a chef and community leader. "Dragon" Mihas provided business coaching, experts shared expertise from their industry, and IG's advisors offered financial advice.
Teeter said they urged the entrepreneurs to take small steps to build their financial literacy and confidence, so they could reach their goals. But, they also taught them to surround themselves with the expertise they need.
"If you're an entrepreneur, you can't do everything you need by yourself. You need to surround yourself with people whom you can trust and have the expertise in the areas where you can't focus right now because you're busy running a business," she said. "So, we really emphasized the importance of having support and, specifically on the financial side, having financial guidance and a plan for how to use your money wisely, depending on your situation."
"The stories are so impressive," said Teeter, who'd love to do another season, if the series has the desired impact.
Collaborating with CBC and the Toast TV Advertising and Video Production Agency was a unique experience, but provided IG with a broader platform to reach more Canadians with its "Empower Your Tomorrow" message.
"We wanted to remind them that it's very important to have a plan around your finance and work with an expert to help you gain financial confidence so you can understand your financial situation and feel good about the choices you're making today as well as have a plan that can grow with you as life happens," she said.
As for other advisors, she said, she hopes IG's experience will encourage more to proactively reach out to their clients and find ways to increase their engagement and education.
"We hope that, if Canadians are watching this show, and their current advisor is not talking to them about plans and financial well-being for the future, we hope they will seek out a second opinion," said Teeter. She also hopes more entrepreneurs will come to IG "because we love working with individuals who want to expand and grow, and grow their businesses to the next level, and align their financial plans with their business plans."