Damon Murchison's experience prepared him to take on the role of president and CEO of IG Wealth Management during a turbulent time for the industry. Now he's looking to keep the firm's momentum going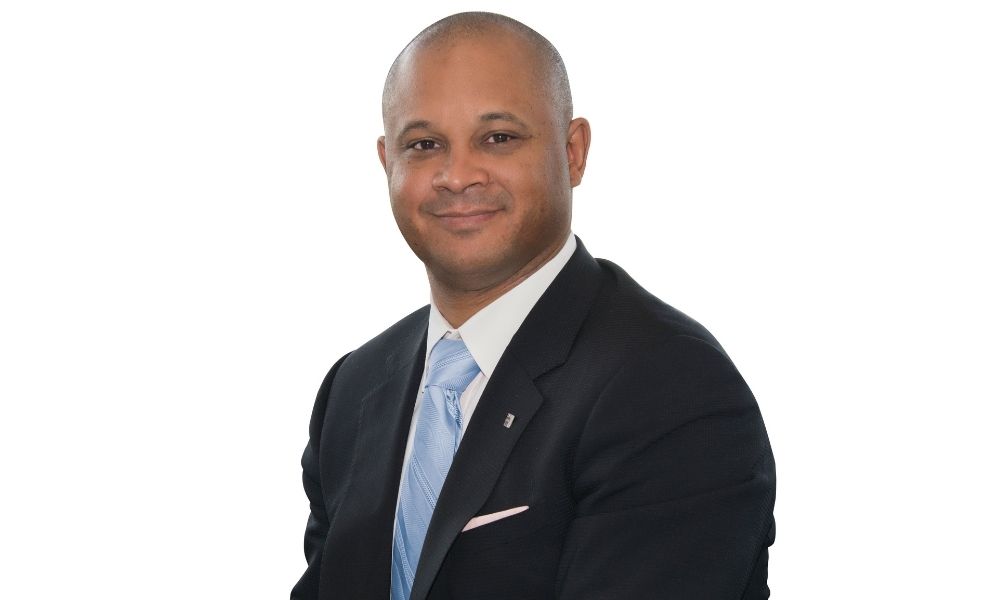 Opportunity and preparation not only sum up IG Wealth Management's recent mindset – one that has the firm on track for its best year ever – but the words also describe Damon Murchison's outlook when he stepped into the role of president and CEO in September 2020. While taking the helm of a wealth management firm during a global pandemic might have been a challenge for some, Murchison's experience and previous knowledge of the company, plus the groundwork laid by his predecessor, have made the transition smooth.
"Jumping in and making a transition during COVID is unique, but I have known the organization and people for so long that it was an easy transition to make," Murchison says. "It was just getting reacquainted with the people and updated on what's going on. [Former IGM CEO] Jeff Carney is a great leader and a mentor of mine; he left the organization in fantastic shape for me to come in."
While Murchison is new to IG Wealth Management, he had been working within parent company IGM for several years. After earning a bachelor's degree in political science and economics and an MBA from Western University, Murchison began his career as an advisor. He moved on to roles in asset management, wealth management and insurance. He joined IGM in 2014 with Mackenzie Investments before transitioning to IG Wealth Management last year.
"I was attracted to the fast-paced, dynamic nature of the industry," Murchison says. "I am a curious person by nature, and my education fits very well with financial services. You are always looking at data, interpreting it and figuring out the next step. This is a people business, and working with people is something that I cherish and always enjoyed."
Murchison says his early experiences dealing with IGM made him realize that the company's values aligned with his own, which is one of the reasons he jumped at the opportunity to lead IG Wealth Management.
"What attracted me to IGM originally was the quality of the people," he says. "There are solid people at IGM in leadership. Also the purpose – it is an asset management and wealth management business with the goal to improve the well-being of Canadians from both sides of the table. That is something I believe in."
That solid foundation has helped in Murchison's first year on the job and as he looks to further the firm's objectives.
"Anytime you come in and know the culture, a lot of the people, have someone to count on as a mentor and are surrounded by great leaders, you can jump right into the deep end," he says. "When I got here, there was already momentum, so it was just a matter of continuity."
Pandemic pivot
One thing Murchison wanted to maintain is IG's focus on mass affluent and high-net-worth clients. It's a strategy that has paid off both this year and last; IG had its best year from a sales perspective in 2020. Murchison again points to opportunity and preparedness as the reasons behind the firm's success.
"From an opportunity standpoint, the environment has been conducive to asset and wealth management because you have low interest rates, people are spending less, saving more, and they feel good about investing," he says. "For Canadians as a whole, the pandemic gave them time to think about their future, and they are asking questions that they haven't asked before."
Murchison notes that a key aspect IG is focusing on is financial planning, so advisors have taken the opportunity to provide answers to those questions.
From a preparedness perspective, Murchison points to many initiatives IG was already working on when the pandemic hit.
"We quickly pivoted," he says. "We were already going through a significant transformation to an all-encompassing platform – people, product, back office, technology and digital process. It allowed us to make sure our advisors had the necessary technology, tools and resources to reach out, talk to clients and to do business digitally."
Not only were advisors able to reach out to their current clients, but IG's adaptation to a digital platform also helped them grow and add even more clients – a considerable source of pride for Murchison.
A better tomorrow
Moving forward, IG Wealth Management is working toward several goals. Murchison outlines five key areas: tax planning, retirement planning, estate planning and generational wealth transfer, SRI/ESG initiatives, and community and well-being.
The first three areas relate to those questions clients are asking, which IG advisors are prepared to answer; the latter two are strong focal points for the organization.
"ESG and SRI is something everyone is focused on," Murchison says. "IGM was ranked 29th by Corporate Knights in their Global 100 Index. That ranking put us in rare company. A few weeks ago, IGM was ranked in the Top 50 Corporate Citizens in Canada by Corporate Knights. This is something we believe in and will continue to focus on and invest in."
Murchison says the firm plans to do so by helping transition clients to the new green economy through education, but also by making sure the company is transparent and clear with its own objectives, including a push for diversity, equity and inclusion.
That ties into the community goal; Murchison says its' important for IG's advisors and regional offices to reflect their communities. IG has numerous initiatives on the go, including several that aim to help Indigenous communities in Canada, such as the flag-ship Empower Your Tomorrow program, a $5 million investment in Indigenous communities and Imagine Canada. In addition, IG continues to be a partner of the Alzheimer's Society.
The combination of initiatives on both the business and community side is what Murchison believes will continue to propel IG forward. Ultimately, it all comes down to doing what's best for the firm's clients and communities – something Murchison has built his career on.
"Always do what is best for the client; start there and work backward, and you can't go wrong," he says. "You'll always make the right decision."