Arlene Dickinson talks to WP about managing wealth, how advisors should treat entrepreneurs and why Dragons' Den makes her emotional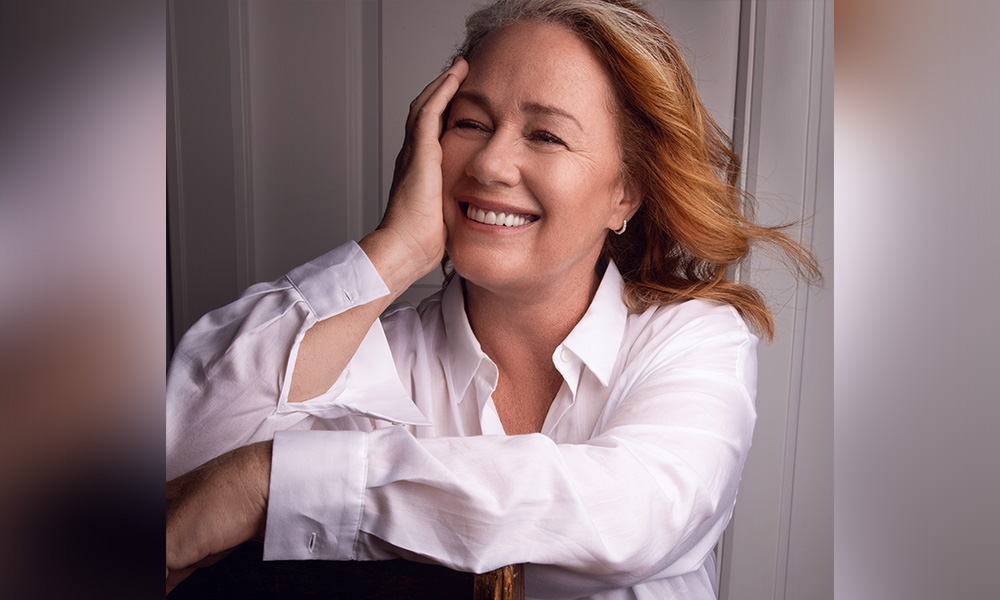 For many financial advisors, high-net-worth entrepreneurs are the holy grail. They can elevate AUM, professional status and make for fascinating clients. All of these ring true for Arlene Dickinson, one of Canada's most recognisable and respected self-made millionaires thanks to her 12 seasons on CBC's Dragons' Den.
The dragon forged her reputation by turning a small Calgary-based agency into one of Canada's largest independent marketing firms. She is also a successful venture capitalist, best-selling author and podcast host. Not bad for someone who, before joining Venture Communications at 31, was a stay-at-home mom, doing what she had to do to survive, unaware of her entrepreneurial potential.
But having quickly become frustrated at her business partners' unwillingness to embrace new opportunities, she bought them out and stepped out alone. Dickinson realized she was "risk friendly, not risk stupid" and went about building something special.
The years since have seen her grow her business and wealth, and entrusting that hard-earned money to an advisor was not a decision she took lightly.
She said: "I was looking for somebody who was all about educating me versus telling me what to do. I wanted to understand what was going on with my money. I didn't want to just give it to somebody and hope they did a good job with it. I wanted to understand how things worked. What's a derivative? What's the bond market? I wanted to know what all that meant.
"I looked for an advisor who really wanted to take the time to help me understand what they were offering and didn't trade blindly without asking me. I wanted to make those choices myself."
Advisors must understand what drives their entrepreneur clients because most of the time, Dickinson explained, money comes second to a bigger ideal.
"The money that entrepreneurs have is money that has been hard-earned," she explained. "But, generally, money was never our goal. For most entrepreneurs, it's not about money, it's about something bigger. Sometimes they can get so caught up in what they're doing that their financial well-being gets lost.
"I'd say to an advisor, spend some time getting to know the type of entrepreneur you're dealing with. Also, entrepreneurs go up and go down, and the advisor who's willing to go up and down with you, but not make money when you're losing money, is the advisor I want. I want an advisor who is there for both sides, not just the upside."
For self-made business people, Dickinson stressed that the biggest investment they can make is in themselves. She warned it's easy to put too many eggs in too many baskets early on and that the ability to drive wealth takes focus and intention. This means putting money back into the core business, for example, or into your own health and well-being. Investing in sectors, industries and places you understand is also paramount, she said. "Blindly throwing money at every opportunity that comes your way is a fast path to losing your wealth."
Dickinson recalled advice from her former accountant, which still resonates. She wanted to buy the building her office was in and add real estate to the portfolio. He warned her she'd be stretched and disagreed with borrowing from her core business to support an asset that may go down in value.
"He said, 'stick to your core business'," Dickinson said. "Some might say, you lost out on real estate but what I did instead was put my money back into my business. I was able to employ people and keep them going despite ups and downs. I thought it was great advice."
COVID-19 has certainly thrown the future of many businesses in doubt and many advisors' clients are facing tough decisions. Dickinson remains upbeat that true entrepreneurs will emerge from this period by virtue of their grit and determination. She is walking the walk, too. Venture Communications has refocused its strategy on the food and health space in Canada because the pandemic showed the "food we were eating and the health we were enjoying was of paramount importance to every Canadian". She is now focusing all her efforts on raising the biggest fund in Canada in the space through her District Ventures Capital company.
Surviving through the pandemic is not as simple as just fighting through the turmoil, the 64-year-old warned. It requires an awareness of what's going on around you and a recognition of what you're good at. Take designer masks, for example.
"Fashion wasn't on anyone's mind at the time this was happening," Dickinson said. "But they turned their expertise into something and made designer fashion masks. I remember thinking, 'how crazy to buy a designer mask at this time'. It turned out that it was actually a great way for them to use their skills and self-expression to create something that people wanted and needed."
Those who have watched Dickinson on their TV screens over the past 13 years may be surprised to know she views herself as an introvert. She admitted that having a public profile and getting recognised in the street was hard to deal with at first but believes that getting famous later in life kept her ego in check and made her appreciate the opportunities that came her way.
She gets emotional when talking about what Dragons' Den has done for her and her career, and told WP that being a dragon has made her life "more robust, full and interesting". Dickinson holds up her pivot towards the food and beverage industry as a prime example.
She said: "That's the result of the show and of me constantly seeing these food and health companies, and these entrepreneurs, and realizing that there is a huge opportunity in Canada to support those businesses. And because of the show, I built a $100 million fund and I invest in those businesses. And because of the show, I've helped generate hundreds of millions, if not billions of dollars worth of money into the economy.
"For an introvert It was difficult to be so public. But at the same time, it broadened horizons for me in terms of what I'm capable of, and what the country is about."
While the business idea is the "table stake", choosing who to invest in is all about the person and she said the entrepreneurial skills she looks for are often quickly evident in a Dragons' Den pitch. She wants to work with people who are able to weather the storm, be humble yet clear and driven; traits. She could easily be talking about herself. "I'm loving my life right now," she said. "It's a lot of work but it's tons of fun."