'Mr. Wonderful' tells WP why he's investing in a psychedelic drug company after publicly trashing cannabis investments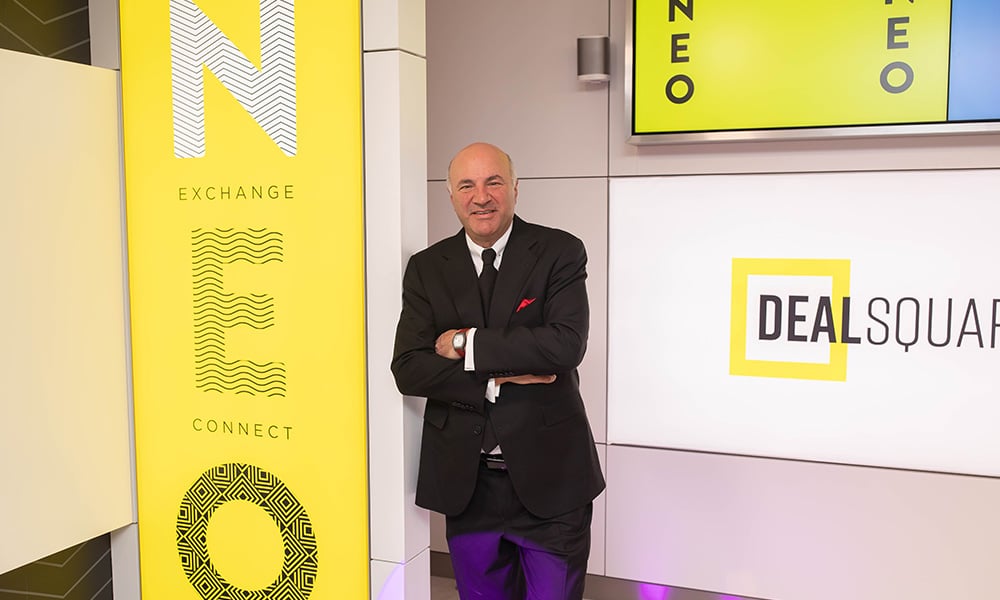 Kevin O'Leary is backing a neuro-pharmaceutical company testing psychedelic-inspired medicines. As of this week the company, Mind Medicine (MindMed) Inc. is trading on the NEO Exchange.
O'Leary told WP why he's backing MindMed, citing the potential of its drugs to address problems like depression, alcoholism, and opioid addiction, issues that haven't seen medical innovations in almost three decades. He insisted that MindMed, as a pharmaceutical company aimed at producing FDA approved medicines, is totally unlike the cannabis industry, which he publicly avoided investing in. It's an investment, he says, that may drop away to nothing, but it might pay off big.
"When I make investments like this, I consider them to be binary," O'Leary explained. "Either it's going to be an extraordinary outcome or it's a zero."
He thinks the risk is worthwhile, though, because of MindMed's innovations like the non-hallucinogenic drug candidate 18-MC. 18-MC is based on a psychedelic substance called ibogane and has been shown in preclinical research to help curb addiction.
O'Leary insists that despite a cultural conflation between psychedelic drugs and cannabis, he is investing in MindMed because they're not following the model set out by cannabis companies. He cited the initial hype around cannabis as deeply flawed given its continued status as a schedule 1 narcotic at the federal level in the U.S. MindMed, conversely, is subjecting all its products to FDA approval. They'll be sold as pharmaceutical drugs, subject to extreme controls but with an existing path to wide market reach.
At the time of cannabis legalization in Canada, O'Leary warned against investing in the sector.
There's also no focus, O'Leary says, on MindMed as a producer of recreational drugs. O'Leary is optimistic that if drugs like 18-MC prove effective in curbing opioid addiction, the ongoing crisis will make for fast-tracked FDA approval.
Though O'Leary doesn't endorse the practice, he noted the growing anecdotal popularity of 'microdosing,' taking miniscule amounts of a psychedelic drug like LSD, as a means of improving focus and productivity, especially in the tech and engineering sectors. He thinks that a focus-aid derived from psychedelics could pay off big for the company that develops it and gets it approved.
MindMed is now listed on the NEO Exchange, which O'Leary thinks is ideal for an "entrepreneurial, disruptive" company like MindMed. He thinks NEO offers a means to streamline the slow regulatory process and allow entrepreneurs easier access to capital.
"Right now, in Canada, the most interesting exchange is NEO," he said.
As optimistic as he is about MindMed, O'Leary insisted that any investor in the company needs to take a long-term view and acknowledge that with a potential for dramatic growth comes the risk that this goes nowhere.
He thinks investors should watch FDA trials and milestones very closely. If medicines like 18-MC prove effective at curbing addiction, fighting depression, and/or improving focus and productivity through microdosing, there could be enormous value created.
"If none of these compounds prove out, the company has no value," O'Leary said. "But I don't think that's going to be the case.
"It's a speculative investment and a long-term one. You should never have more than five per cent of your portfolio in a position like this ever. Because it's binary. It's like biotech. I own a lot of biotech stocks, but not one of them is more than five per cent of my portfolio, and it's a sector I've been involved in for 25 years."