Imposter syndrome affects many women in wealth but experts say there are ways to conquer this debilitating feeling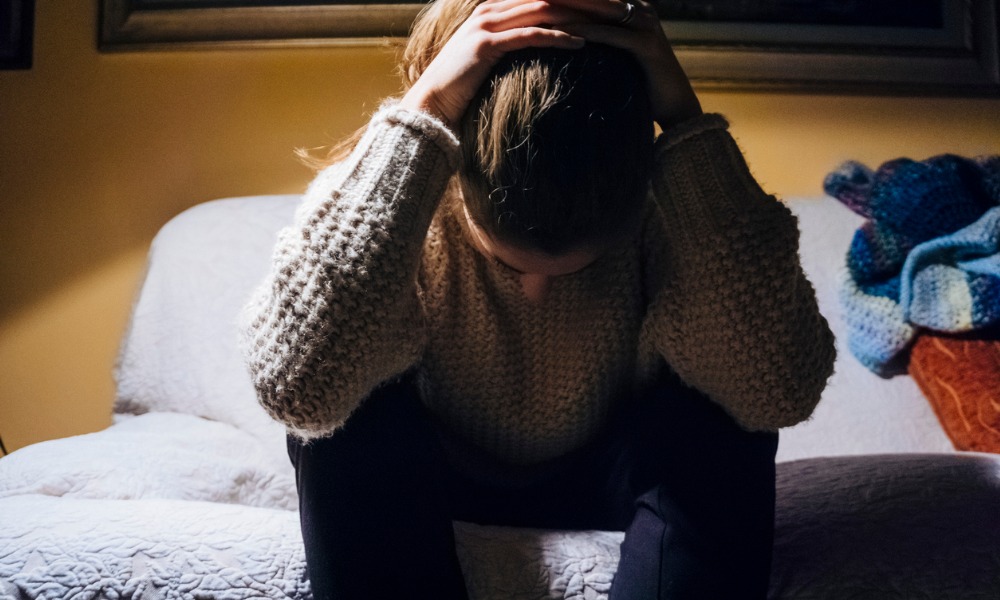 Imposter syndrome is something many of us have experienced. Women, in particularly, feel this strongly – and nowhere is this more true than in the male-dominated domain of wealth management.
At WP's recent Women in Wealth Management virtual event, the final session was especially well received. It featured a live podcast titled "Doubt, fear and frauds: How to spot imposter syndrome and kick it to the curb".
Hosted by Stephanie Wolfe, founder of Wolfe Collective Wealth, and featuring Christine Laperriere, own of Leader in Motion and executive director of Women in Influence, and Dr Jessica Metcalfe, The Alchemist Dentist, and staff dentist, education director at Princess Margaret Cancer Centre, the session quickly got personal and vulnerable, leaving the audience transfixed.
Wolfe believes that, for finance professionals, this is a very relevant topic as women seek opportunities to advance their careers, create more wealth and to enjoy and appreciate their success. She invited her guests to share their experiences.
Metcalfe said there are three questions she gets from women she coaches about imposter syndrome: why does it happen? When does it happen? When is it going to stop? Research explains that there are three main components as to why people suffer from this feeling.
The first is childhood experiences – maybe intelligence was highly valued and there were expectations around getting certain grades. The second is society's expectations and conflicting views that our brains can't make peace with. For example, women are taught they need to care about beauty – look at anti-aging creams, botox, fitness fads – but if you care too much, you're considered vain and high maintenance. Women are also urged to speak up and "bring a chair to the table" but do that too much and they're viewed as bossy and aggressive.
The third component is life-defining moments, or cumulative events, which is where Metcalfe laid bare her experiences.
She said: "In the second year of university, three life-defining moments affected the trajectory of my life. My 15-year-old cousin committed suicide because she was being bullied at school. My mom was in a near-death car accident where she hit an oncoming school bus and, because she was already bipolar and had her third traumatic brain injury, she developed psychosis and didn't know who I was.
"Then I was diagnosed with a learning disability at the age of 20, where I had to learn how to learn all over again. I felt like an absolute failure. I felt ashamed and embarrassed and didn't want to tell anyone what was happening in my life."
Fear of being told the school had "chosen the wrong person" meant she "hid" during orientation week. Eventually she graduated, completed a hospital residency program but failed to get into Oral Surgery two years in a row. Then she got her break. The cancer centre where she now works reached out and offered her a job.
However, Metcalfe said she overworked in an effort to predict and prevent mistakes. She didn't feel like she was good enough.
"In the summer of 2017, I experienced my third, and hopefully final, case of burnout. At that point in time, again, I felt like a failure.
"Burnout is multifactorial, but what research has shown is that when you experience imposter syndrome effects, you're more likely to develop psychological distress, ultimately leading to burnout.
"When I say I felt like a failure, I didn't feel like a failure as a dentist. I felt like a failure as a caregiver, as a daughter, as a sister … I felt like I had failed at life. I realized I had dug myself this hole. It was those unrealistic expectations that I was setting for myself, and those limiting beliefs that I had created that stuck me there."
So, when is this feeling going to stop? Metcalfe believes it never really does, particularly for high-achieving individuals who are constantly setting new goals and striving for the next achievement., The key is how you deal with it and navigate those feelings.
The podcast session received tremendous feedback from one of our standout virtual events of the year. As a Christmas gift, here is the link to the full podcast and recording, where you can hear more from Jessica, Stephanie and Christine.