Women in Wealth: leadership guru previews virtual event by explaining how to combat fears of being exposed as a 'fraud'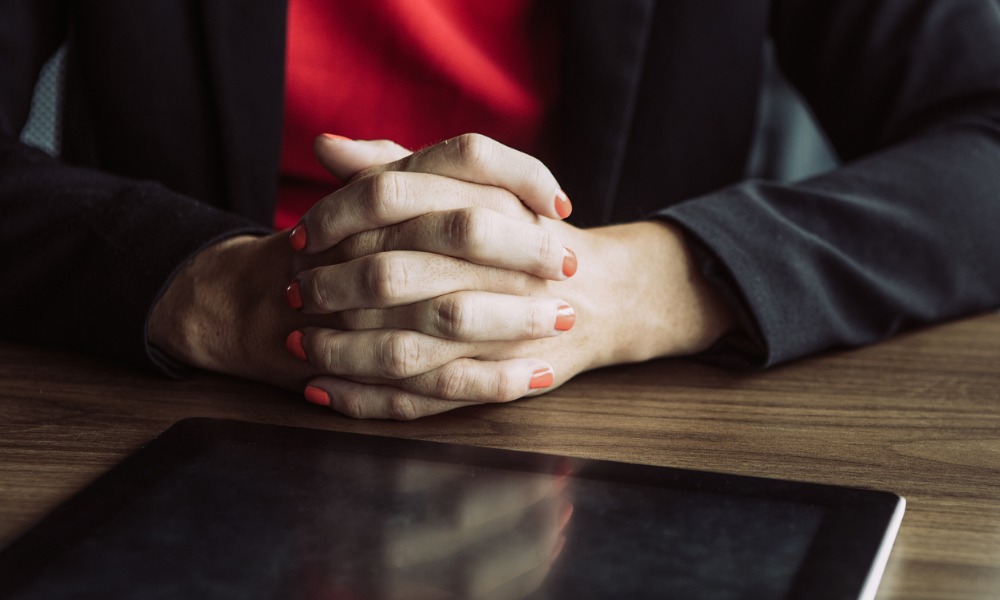 Unless you have the skin of a rhino and the self-confidence of a Hollywood star, it's likely you will have experienced imposter syndrome during your career.
It's a feeling that affects both men and women, of course, but it's a sensation that can be particularly acute for women in finance because of archaic attitudes and social conditioning that prescribes they should be occupying a more traditional family role rather than aiming for $200 million AUM.
Wealth Professional's Women in Wealth Management virtual event on December 2 at 10.30am features a live podcast recording on Doubt, fear and frauds: How to spot imposter syndrome and kick it to the curb.
Christine Laperriere, owner, Leader in Motion and executive director, Women of Influence; Dr Jessica Metcalfe, entrepreneur, dentist and education director, Princess Margaret Cancer Centre; and host Stephanie Wolfe, founder of the Wolfe Collective Wealth, will discuss:
Why women suffer from imposter syndrome (and why is no one is talking about it)
Identifying where and how it shows up in your life
Actionable steps you can implement to gain confidence and stop the self-sabotage
To register for the event, click on this link.
Laperriere started Leader in Motion out of a passion for closing the gap between what people read and are trained on versus what people actually do. Each year she coaches more than 100 leaders on sales, leadership, career advancement and work-life wisdom.
She told WP she sees a similar trend for women in finance trying to navigate the corporate ladder.
"In addition to the fact that the most senior levels are lacking diversity, you've got unconscious bias, which a lot of women will tell you that they feel and face. We're seeing over and over again that people of colour are feeling it and people with different racial backgrounds are feeling it. There is a lot happening, and you've also got what I call the inner game."
Laperriere explained that this involves wanting to advance your career, only for our lives to become intertwined with responsibilities like children, caring for an elderly relative or other home issues. There becomes a big divide in the amount of energy and effort you can put into work and life. This leads to a feeling that you're not doing enough – or putting the hours in - to earn that career progression.
She said: "For women, it often becomes a bigger obstacle and starts to surface as a big internal challenge. Some of it is conditioning at a societal level. We're not really taught to brag, for example – if you hear women bragging about themselves, it's pretty rare. .
"What starts to happen is we will naturally start to feel some insecurities and conflict internally. As we get into our careers, that internal conflict impacts confidence and impacts how we show up. There's a very different wiring to the way that men are brought up, and how they view and display confidence. For women, it turns into a much bigger challenge."
This can often hit home when people start to have kids. Women feel their attention is divided and that they are almost cheating on their careers.
Laperriere told WP she still thinks about her children even when she's at work and added that the classic work tunnel-vision scenario that men traditionally enjoyed is not as clear cut as it used to be, especially during the pandemic when there might be screaming kids on your Zoom call.
She said: "I see women who want promotions, but they're completely intimidated to ask for them. But how come your male counterpart is happy to throw his hat in the ring while he also has two kids screaming in the background? It's your imposter syndrome telling you that you didn't really work that hard because four o'clock yesterday, you stopped so you could go help with online learning. It's just interesting how men face it in a very different way."
The Women in Wealth event, and the live podcast, will explore the different ways to combat these feelings. Laperriere, who is also the author of Too Busy To Be Happy, a book that delivers a unique system to re-invent work life balance, uses a concept she calls "bending time".
This means putting a stop to tagging things as "I don't have enough time for them" and to separate the physical time it takes versus the mental energy it requires.
She said: "I've seen so many people say, 'Oh, I can't take that promotion, because I don't have time'. The irony is they're already working 10 to 12 hours a day and that VP level job would also require the same, so it's not actually different."
For more details on the live podcast segment and the Women in Wealth agenda, click here.