Skyelar Siwak, of Hemisphere Capital, is an advisor in a hurry but says earning her clients' trust is central to everything she does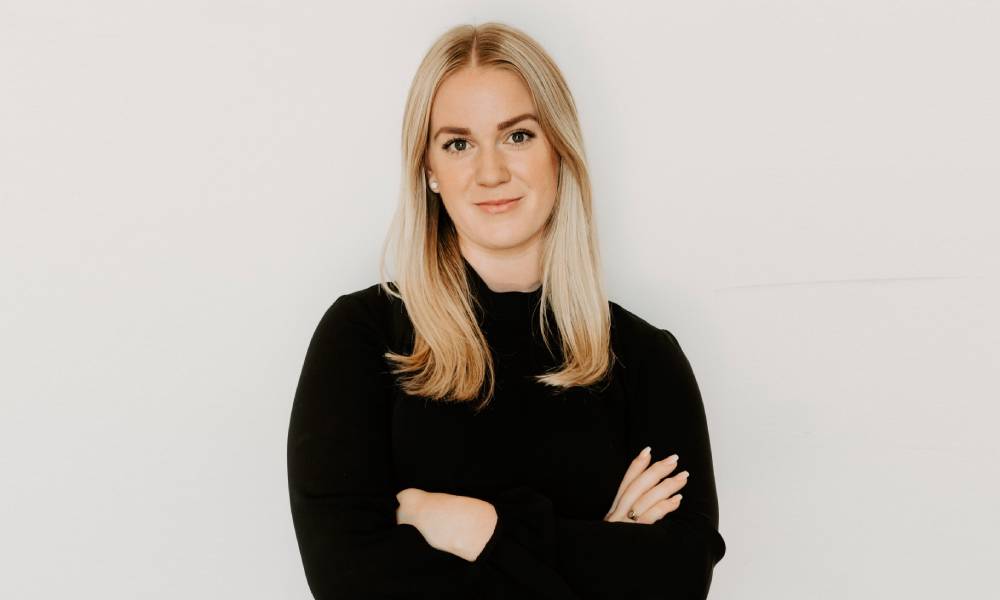 Skyelar Siwak is already blazing a trail. After joining Hemisphere Capital in 2015 following several years in management and project consultancy, she's risen to portfolio manager and chief compliance office, and became a partner two years ago.
In an industry often portrayed as male, pale and stale, her progress stands out. But more than her gender, she said it's preconceptions about her youth that have presented the biggest obstacles with clients. As a young portfolio manager, Siwak deals regularly with clients twice her age who have, naturally, had more experience in life and business. Instead, she sees it as an opportunity. "If you become a client of mine, I'm going to be around for 30 years and we have a long time to work together," she said.
Her view of being a young woman portfolio manager is the same. Rather than a hindrance, Siwak sees opportunity, especially with women starting to control more wealth in the country. She said: "That female-to-female conversation can sometimes be more comfortable. As you go to events and you look at your colleagues, there are not a lot of young females in this space, but I view it as an opportunity."
She also gains strength from being a member of the Calgary chapter of Women in Capital Markets, which helps educate and support other females in the industry. Siwak told WP it's been a good place to meet like-minded people and to take the competitive element out of the conversation.
Siwak added: "It's nice to have a space where you can bring your issues, and what you're seeing in the industry as a woman, to the table and be met by like-minded people that have experience of what you're going through. It's all about women supporting women because we do have a bit of a different career path than our male counterparts."
Central to Siwak's approach is trust with her clients. She's not trying to sell any particular product or push a certain investment strategy and tries to focus on building a personal, as well as a business, relationship. She's also a big believer in educating clients and improving their financial literacy, so people feel more comfortable talking about their money and the investment process.
She said: "I want my clients to know I don't just care about their money, I care about their well being. I know that money is quite an intimate thing to a lot of people, so that trust is really important to me."
Siwak admitted she's not always the most patient person but a piece of advice she received upon starting at Hemisphere remains with her to this day. She was told to show up every day and be willing to put the work in. This means dealing with market volatility and industry ups and downs, as the pandemic has highlighted. She said: "There are hard days, there are things you don't want to do, and there are market downturns. Just look at COVID last year, that was an interesting time in the market!
"There's always something but if you continue to show up and put in the work, make those tough decisions, and have those difficult conversations, it all pays off."
As a relatively new partner in the firm, she wants to develop its plans for the future and keep building out a succession plan. She added: "I want to be able to take the company to the next level and continue growing it, establishing our brand and reputation nationwide. That's my goal; to be able to run hemisphere as an independent investment management firm for many years to come."