Co-founder and CEO speaks out on industry need for 'collaborative experience,' reveals next firm's steps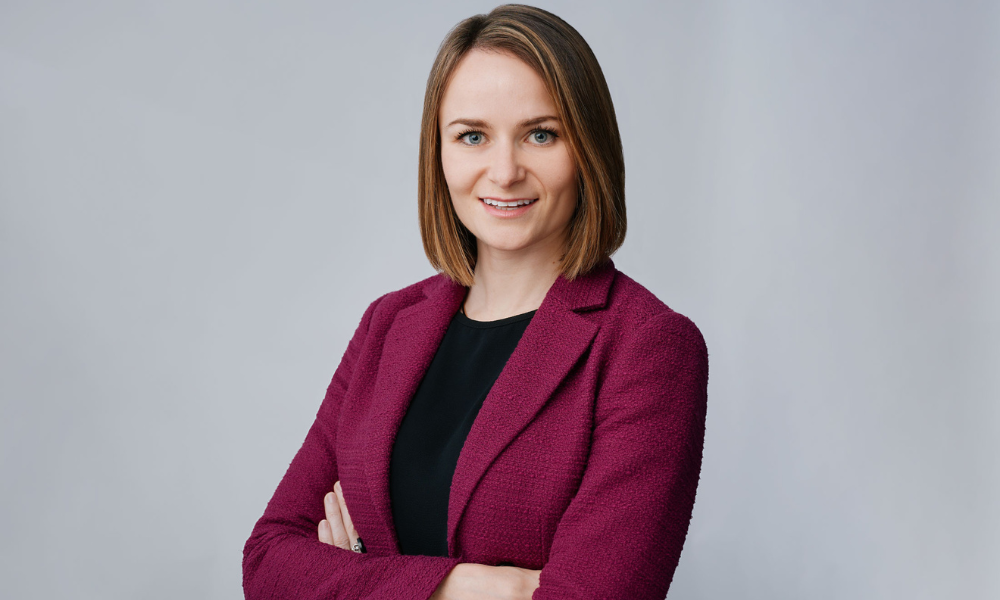 It's been two years since Designed Wealth Management entered the Canadian wealth space with a promise of delivering true independence for advisors. And while it's still relatively young, the firm is successfully capturing hearts and minds.
"It's a really positive response that we're seeing from the market," says Gillian Kunza, co-founder and CEO. "For the most part, advisors resonate with us because they want to present value to their clients in a way that matches how they've developed their practice over the long run."
'We're not looking to impose a script'
For advisors looking to switch dealers, Kunza says it can be challenging to find a firm whose business model doesn't interfere with the client relationships and culture they've cultivated over the years.
Even for advisors staying with their current firm, changes instituted from the top down could be a source of consternation. That's been a common theme among newcomers to Designed Wealth, according to Kunza.
"When people speak to us, a lot of them are frustrated at not understanding where decisions are coming from, not being part of the decisions, and not being aware of how it is in their better interest and their clients' better interest," she says.
In many cases, Kunza argues, those types of decisions point to a dealer's prioritizing its own prosperity, which could include an emphasis on building scale and achieving enterprise-wide efficiencies. That emphasis, in turn, leads to policies that are by and large suited for the masses.
"It makes more sense for us to understand what the advisor is trying to do, and to customize with them, build their experience so that it's suitable for them," she says. "We're not looking to impose a particular script or model on advisors … a lot of people are eager to envision themselves with us."
A dearth in dealer-advisor collaboration
From Kunza's perspective, the industry is suffering from a distinct lack of "collaborative experience" between advisors their dealer firms. For instance, while technology can certainly improve the way advisors and dealers interface with each other, the way it's implemented can also send a signal that's loud and clear.
"How is technology being rolled out? How is it being demoed and trained? How is it becoming part of the processes that a dealer puts in place?" she says. "This industry is very much relationship-based, including advisors' relationship with clients and at the dealer and advisor level.
"Often, the dealer-advisor relationship isn't valued as much, and it's being replaced by ticketing systems, AI … We believe that relationships are important at both levels: the connection you have with your clients, but also the relationship you have with us."
More voices, more conversations
As Designed Wealth continues to expand and welcome more voices, Kunza says the firm is working to ensure it has a range of formal and informal feedback loops to hear from advisors as well as the people working with them.
Just over the horizon, the firm is also holding its second annual dealer conference on October 3. The two-day in-person-only event, titled "Redefining Wealth Management: Change and Reflection in the Investment Industry," is happening at the BMO Learning Institute and open to all advisors.
"It's really focused on roundtable discussions, giving back, insights about the industry. … We're very committed to creating an experience that advisors can't find anywhere else," Kunza says. "We're excited to be launching this not just for our own advisors, but also for the industry."