Year in Review: the industry has seen a flurry of acquisitions in 2020. Could it be a sign of things to come?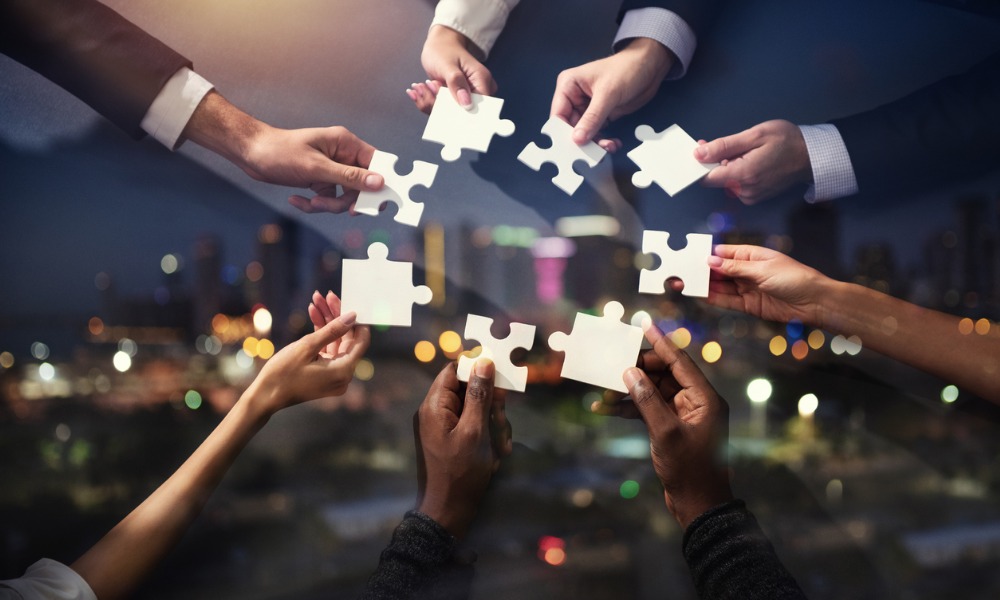 Although a bit overshadowed by the pandemic and its attendant market turmoil, one of the major stories in the wealth management industry in 2020 was the consolidation that has taken place. From fund providers expanding their services to advisory firms growing by acquiring teams to robo-advisors transitioning away from certain areas, 2020 had a bit of it all, begging the question of whether more consolidation is in store for the industry in 2021.
Perhaps the biggest newsmaker in terms of acquisitions and growth was CI Financial, which has made a slew of acquisitions in 2020. CI's total assets surpassed $200 billion in October after it acquired a majority stake in Burlington, Ontario-based Aligned Capital Partners, which boasts more than 200 financial advisors with approximately $10 billion in AUM.
"This transaction is a major step forward in executing on our strategic priority of expanding CI's wealth management platform," CI Financial Kurt MacAlpine said at the time. "For the year to date, we have onboarded $27 billion in new advisor assets, versus $1 billion in each of 2019, 2018 and 2017. Our growing scale in wealth management will allow us to realize important synergies while supporting continued investment in enhanced services for clients and advisors."
In addition to Aligned, CI also added to its stable of US firms, making a total of 10 acquisitions in the US registered investment advisor space. And on the fund side, CI completed its acquisition of WisdomTree Investments' Canadian ETF business and extended its ownership of robo-advisor WealthBar, rebranding it to CI Direct Investing.
That wasn't the only merger news in the robo-advisor space: In September, Purpose Advisor Solutions completed its merger with Wealthsimple for Advisors, bringing the robo's arm for advisors under the Purpose umbrella.
"When I started Purpose, I had a vison for how we can help support the advisor industry and how the industry would change," Purpose founder and CEO Som Seif told WP. "I co-founded Wealthsimple with Michael Katchen in 2014, and one of the core ambitions was how we could bring it to the advisor community. That business has been unbelievable – we recruited some awesome people, but it struggled inside what Wealthsimple wanted to do.
"Separately, we launched Purpose Advisor Solutions, a platform for full-service advisors in mass affluent, high-net-worth and ultra-high-net-worth advisories. It made logical sense when we looked at the two businesses to bring them together. It is quite amazing – we are now the only true tech-driven platform to enable full-service advice and enable advisors who want to go independent to do that. We see a future for that."
Advisory firms also saw plenty of expansion and acquisitions in 2020, notably led by Wellington-Altus Private Wealth. After closing out 2019 with its acquisition of TriVest Wealth Counsel, Wellington-Altus continued its expansion in 2020, adding numerous advisors and teams and surpassing $10 billion AUM. The firm also expanded into the US with the launch of a registered investment advisor.
"We set out to put our clients' needs first, and that is what we are doing," Rod Mahrt, executive vice-president and senior portfolio manager at Wellington-Altus, said at the time. "This platform will allow our advisors to provide clients with a complete wealth management offering, regardless of which side of the border they reside. This is something that many of our competitors simply do not offer."
Not to be outdone, Canaccord Genuity has also been adding to its stable of advisors. After acquisitions in the US and Australia in 2019, Canaccord forged a partnership with Envestnet in 2020, which will allow its advisors to provide holistic, bespoke, data-driven solutions to clients.
"Our partnership with Envestnet puts Canaccord Genuity at the forefront of wealth management in Canada, where high-tech and high-touch intersect," Stuart Raftus, president of Canaccord Genuity Wealth Management in Canada, said at the time. "The Envestnet platform represents a significant step forward in our ability to provide integrated, customized client solutions and moves us to the forefront of what is currently offered in the Canadian market."
These are just some of the moves that made headlines in 2020, but they're an indication that the major players in the industry, whether on the fund advisory or even technology side, have plans to continue to grow.
A timeline of 2020's major partnerships and acquisitions
January 2020
Wellington-Altus Private Wealth acquires TriVest Wealth Counsel and partners with Infor Financial
February 2020
CI Financial establishes subadvisory relationship with DoubleLine Capital
April 2020
BMO Financial acquires Clearpool Group
April 2020
Raymond James acquires Oak Trust Company
May 2020
Canaccord Genuity partners with Evestnet
July 2020
Sun Life Financial acquires InfraRed Capital Partners
July 2020
Franklin Templeton acquires Legg Mason
August 2020
Mackenzie Investments acquires GLC Asset Management Group
September 2020
Purpose Advisor Solutions merges with Wealthsimple for Advisors
October 2020
CI Financial acquires Aligned Capital Partners