About 25% of Canada's population will be over 65 in a decade. What are you doing to help them plan ahead?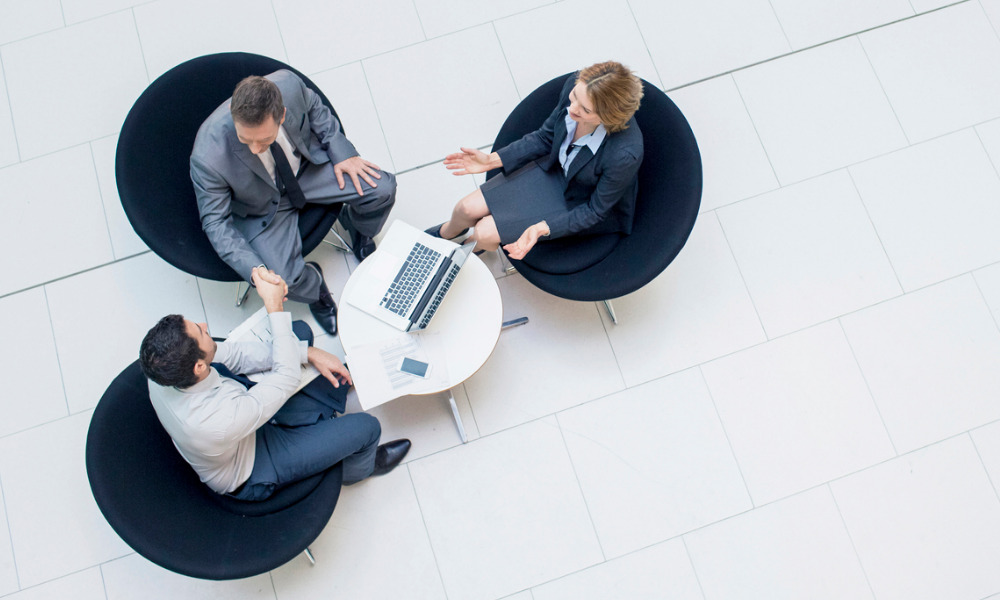 With one-quarter of Canada's population about to pass age 65 in the next decade, RBC Wealth Management is working with Elder Caring Inc. to better prepare both its advisors and clients to deal with retirement and aging.
"We know that health and wealth are inexorably linked and investments are just part of an overall life plan for a client," Leanne Kaufman, RBC Royal Trust's President and CEO told Wealth Professional. "So, we want to bring the caregiving component and some education and awareness services to our clients who are either worried about how they will be cared for as they age or are younger clients who have aging parents or other relatives."
"We also know that women are disproportionately impacted by this by sometimes having to step aside from their careers to become caregivers, which is another financial impact of this," said Kaufman. "We know that's what on clients' minds, so should, therefore, be important to advisors."
Kaufman said RBC's wealth management team, specifically Royal Trust and RBC Dominion Securities, have been focused on clients' holistic wealth planning for awhile. But, given today's demographics, she added that "aging is on the minds of a lot of our clients and COVID has only exacerbated that."
RBC has worked with Elder Caring Inc. since 2012, when it created a series of educational videos. Now, its wealth management team has signed a multi-year contract with Audrey Miller, a registered social worker and certified life care planner who is Elder Caring's President and CEO. They're planning to tap into her knowledge to not only bring more education and awareness to advisors and clients dealing with these issues, but provide some one-on-one client consultations as specific situations are identified.
This contract began in mid-October, and Kaufman noted Miller will assist RBC with articles, podcasts, client events, and advisor awareness sessions so they can better understand the issues that their clients are facing. RBC has also developed a resource hub with information on caregiver support, preventing elder abuse, and provincial ministries that can provide support services, and it plans to add to it with a glossary of terms and typical care costs for people to age at home.
Miller has also begun to meet online with clients who may have personal, partner, or parental aging issues, which range from how to have the necessary conversations with their families to ensuring a spouse or parent has adequate support to remain in their homes. Conversations can range from health to housing and future options and can be done in group webinars or one-on-one consultations for those clients who may need extra support and qualify for the program.
"It's truly a wide range of situations and the consultation is an hour, but it provides an opportunity to look at the beginnings of a plan," said Miller. "It allows us to think about some things they might want to consider or say they're doing a fantastic job with what they are doing, and there's nothing left for them to consider here."
The advisors, and their clients, meanwhile, will have a chance to truly understand the cost of care and how that can be incorporated into their clients' forecasts. The wealth management team will not only build resources and awareness for advisors and clients, but also eventually be able to make them available to the broader public.
Miller can also offer her wellness binder in a downloadable pdf to help clients organize everything. It holds phone numbers, email addresses, account numbers, care information, daily schedules, medical reports, and articles on how to have family conversations and empower older individuals to achieve their wishes so families can plan ahead.
"We want to draw the connection between health and wealth and encourage clients to be proactive on both fronts. This is just another part of planning, an evolution, as clients' needs evolve," said Kaufman. "Thinking about these late life financial realities is possibly something that advisors need to spend more time talking about with their clients."
"If there's one thing that COVID showed me, it's that people tend to wait until they're in crisis," said Miller. "So, the thrust here is about helping families plan ahead so they know what the options and resources are, and what things are going to cost so they can plan effectively."