There are a lot of passive income ideas that will help you earn money fast, but do you even consider tying it up with investing? Read this article for ideas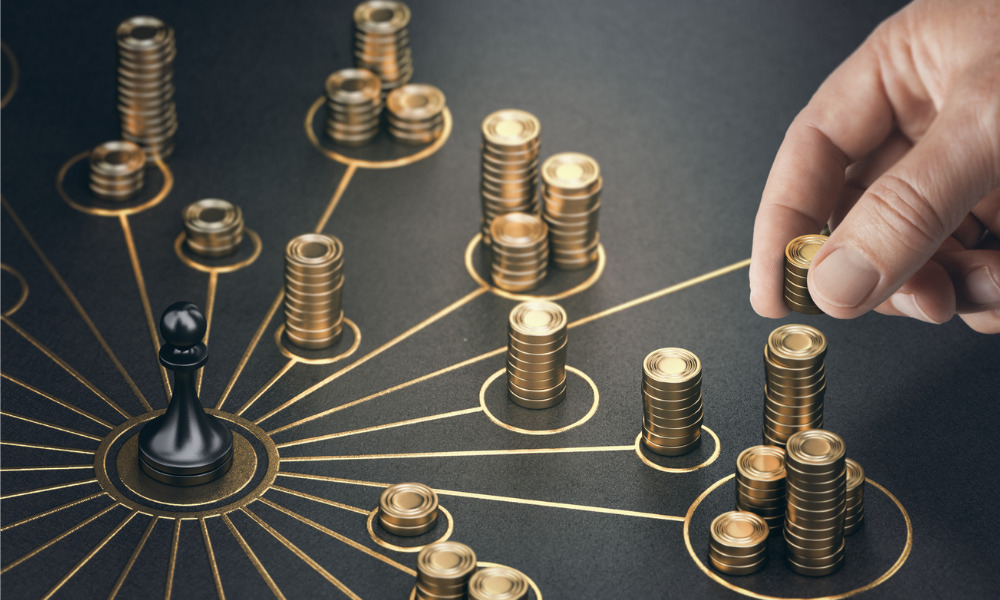 Passive income can be a great way to earn big bucks for doing almost no work. But the term is often misunderstood. Anyone who is looking to open this type of income stream should know up front that it does not literally mean doing no work.
Especially in the beginning, you will likely be required to invest not only some money but also some time. By doing so, however, you may have the opportunity to earn a lot of money in the long run. The reason is basically that you invest time and money building a product and then selling that product repeatedly.
And now that online shopping is such a major industry, earning a passive income is no longer simply about real estate or the stock market—although these remain some of the most reliable ways to earn money.
Here is everything you need to know about passive incomes.
Passive income, or unearned income, is income requiring little work to make and maintain, and usually comes from areas outside of a more traditional employer. Passive income is often generated by an earner who does not have to actively participate in sales. These sources of income are commonly viewed as being like side hustles and can include investing in real estate or mutual funds, selling products online, or publishing online courses.
Unlike active income, passive income is generated automatically and creates residual income with considerably less effort and time. Not only does it have the potential to make you more money, but it also frees up your time, which ultimately will help you to reduce any workplace stresses in your life.
Here are 40 examples of passive income:
| | | |
| --- | --- | --- |
| 1: Buy dividend stocks | 13: Refinance your mortgage | 25: List your place on Airbnb |
| 2: Purchase rental properties | 14: Invest in a business | 26: Purchase vending machines |
| 3: Start a dropshipping store | 15: Purchase bonds & CDs | 27: License music |
| 4: A print-on-demand store | 16: Publish e-books | 28: Start affiliate marketing |
| 5: Sell digital products | 17: Sell stock photos online | 29: Royalties through inventions |
| 6: Teach online courses | 18: Rent out your car | 30: Record audiobooks |
| 7: Become a blogger | 19: Buy and sell websites | 31: Automated stock investment |
| 8: Sell homemade goods | 20: Start a YouTube channel | 32: Flip domain names |
| 9: Create an app | 21: Create a job board | 33: Earn cashback rewards cards |
| 10: Start network marketing | 22: Rent household items | 34: Sell digital files on Etsy |
| 11: Buy a car wash | 23: Sell designs online | 35: Stake cryptocurrencies |
| 12: Start peer-to-peer lending | 24: Invest in a REIT | 36: Sublease to roommates |
Here is a closer look at the first 15 examples of passive income:
1. Dividend stocks
Dividend stocks are a classic way to earn a passive income. To get big dividend cheques, you will have to invest a significant amount of money and spend the time conducting research on good stocks. While it will likely take time and money in the beginning, it is a good way to accrue residual income in the long term.
2. Purchase rental properties
If you own a rental property, you will be sure to have a monthly income. If you really want this to be a passive source of income, you can hire a management company to run the property. If you want to keep it simple, you can start out by investing in a single-family home. If you want to get the biggest bang for your buck, you can consider investing in larger developments.
3. Start a dropshipping store
A dropshipping store is essentially an e-commerce store where customers shop and purchase products. While it is largely hands off—you do not even have to see or physically managed the products you sell—there is the potential to make as much as $100,000 per year, according to dropshippers' reports. But this is not a get-rich-quick scheme—it requires an upfront investment and time to start making money.
4. Create a print-on-demand store
Creating a print-on-demand store is similar to dropshipping in that you only pay for the product after selling it. To do this you will work with suppliers to customize white label products such as t-shirts, books, backpacks, and posters to then sell on a per-order basis.
5. Sell digital products
Selling digital products could include downloadable or streamable files for Kindle books, PDFs, plug-ins or templates. Because they have higher profit margins, digital products are a good source of passive income. You essentially only need to create the asset once and you can sell it repeatedly.
6. Lead online courses
To teach an online course, you can simply pre-record the course and begin selling them without many hinderances. Like selling digital products, you can sell the courses online without needing to hold any stock or inventory. As with so many forms of passive income, a lot of the time and investment comes in the beginning.
7. Become a blogger
To become a blogger, you do not have to be a celebrity to earn money. If you can find readers through one or two platforms, you can then send them to your website. While it can take a little time, you can create compelling content to help grow your audience and generate a solid passive income stream. This income stream can come from either ads that you show, sponsorships, affiliate marketing, or products that you sell.
8. Sell homemade goods
You will have to invest the time and materials to sell homemade goods online as well as an online store to hold your products. However, once you reach that phase, you will have plenty of options for sites to sell online, such as Amazon, eBay, or even your own online store.
9. Create an app
Think about either a game or an app that helps users perform a difficult task. After your app is made public, users will download it and generate passive income for you. The difficulty here comes with creating an app that stands out in a crowded field.
10. Network marketing
Passive income is earned through network marketing (or multi-level marketing) by building a team underneath you. At that point, you can earn money from the commissions of your team without having to work that hard.
11. Car wash
Owning a car wash will of course require capital in the early going, but you can then hire a staff to run day-to-day operations. This refers to a car wash that uses a pressure washer and is coin operated rather than a drive-through car wash, which would mean you would have to work to earn the income versus creating a passive income stream.
12. Peer-to-peer lending
Peer-to-peer lending essentially refers to a personal loan that is made between you and the borrower and/or lender. Typically, this type of lending is facilitated through a third-party intermediary. The opportunity to earn a passive income here is by collecting interest on the payments made on the loan. The risk comes in ending up with nothing if there is a default.
13. Refinance your mortgage
Refinancing your mortgage can free up income and save you thousands of dollars over the life of the loan. This is an especially good option when interest rates are low. By saving 0.50% on your mortgage, you could add thousands of dollars to your account. This would make refinancing worth the investment of time.
14. Invest in a business
Becoming a silent partner in a business can be risky but also has the potential to earn you a lot of money. There are ways, however, to limit your risk. One way is to invest smaller amounts in multiple companies by lending them funds in small bonds.
15. Purchase bonds & CDs
Bonds and certificates of deposit (CDs) are low-risk streams of passive income. In order to enjoy this reduced risk, however, you may not see high returns. Plus, you will have to commit money for a length of time. While current CD rates indicate you can earn roughly 2% for a one-year CD, there is typically a penalty for withdrawing early.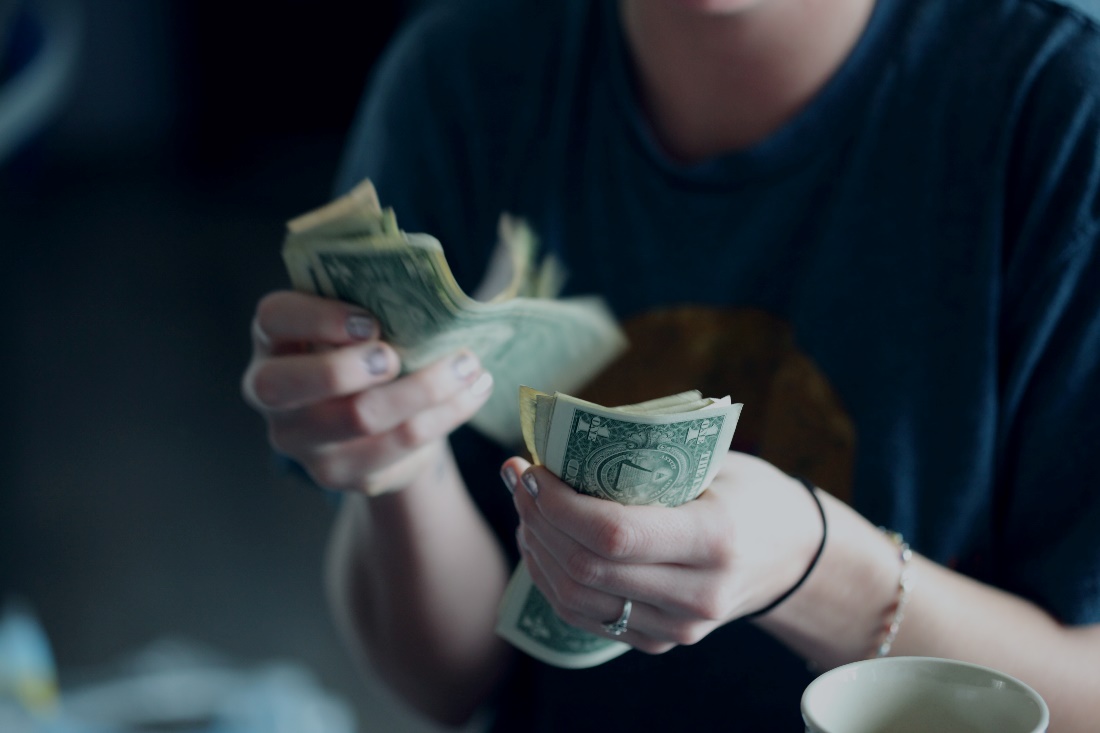 Compared to active income—where you are paid for doing work continuously—passive income means you invest time, energy, and money early on and then collect payment over time. During that payment period, ideally you will not have to exert any extra effort.
Passive income streams have the potential to be lucrative, especially if you have the time to watch your investment increase and if you can put in a little effort to nurture that growth.
Passive income: No longer just about investments
Traditionally, passive income was earned through financial investments. However, the face of passive income is changing, with many creative people generating passive income by making a digital product that can be repeatedly sold.
If you want to generate passive income, you should consider the following:
What sorts of upfront investments can you make, such as amount of time, money, and effort?
Do you have any knowledge or skills that can be useful to other people?
How can you automate the sharing of that knowledge or skills?
There may also be opportunities to grow your short-term earnings, depending on which passive income stream you decide to pursue. For instance, if you sell digital products, you can use different marketing strategies that will allow more users to find your product.
Investing is one of the most profitable ways to earn a passive income stream. Historically, the stock market has been a tried-and-true way to generate strong returns, even though the market can fluctuate wildly in the short term.
There are numerous ways that you can earn a steady passive income stream from the stock market. One of those ways is purchasing high dividend stocks for regular payouts based on company earnings. You might also be able to hold onto low-dividend stocks and allow them the time to accumulate funds until you want to sell them at a profit.
Investing in stocks is a great way to grow your money and expand your portfolio, all while avoiding making an active income. You could even purchase shares of real estate investment trusts, or REITs, and earn an income from their real estate projects.
There are three different forms of passive income. The first two types of passive income should be a part of any sound financial plan, while the third can be optional.
The three forms of passive income include:
1: Passive income for loved ones
This pertains to anyone in your life who depends on your income. In that case, it is essential to provide a replacement in case you pass away first. It is also important to leave clear instructions for your loved one(s) to access the funds and how to spend it. Generally, that income replacement is an inexpensive term life insurance.
2: Passive income for retirement
You will have to have a plan in place that will provide you with a monthly passive income for living expenses when you retire. Commonly, a combination of retirement savings (such as a 401k), a pension, and government safety net such as social security will make up a person's retirement income.
3: Passive income for lavish lifestyle
This type of passive income is optional and not integral to a sound financial plan. But having a passive income regularly flowing into your bank account will provide you with the extra spending money, whether you want to buy that new car or travel around the world.
While there are three forms of passive income, the options available to you to earn money are seemingly limitless. And thanks to the reach of the internet, there are more options available to you than ever before.
Whether you want to sell your wares online or take the more traditional route into real estate, for instance, you should know that investing your time and money to earn a passive income is inevitable. If done successfully, however, those investments will pay off and you can sit back and watch the money roll in.
What forms of passive income are you using that are a bit more creative than stocks and bonds? Tell us in the comments section below.