Julian Clas, CMI's VP of Capital Markets and Funds, explains why he believes the pandemic has only accelerated the trend for alternative investments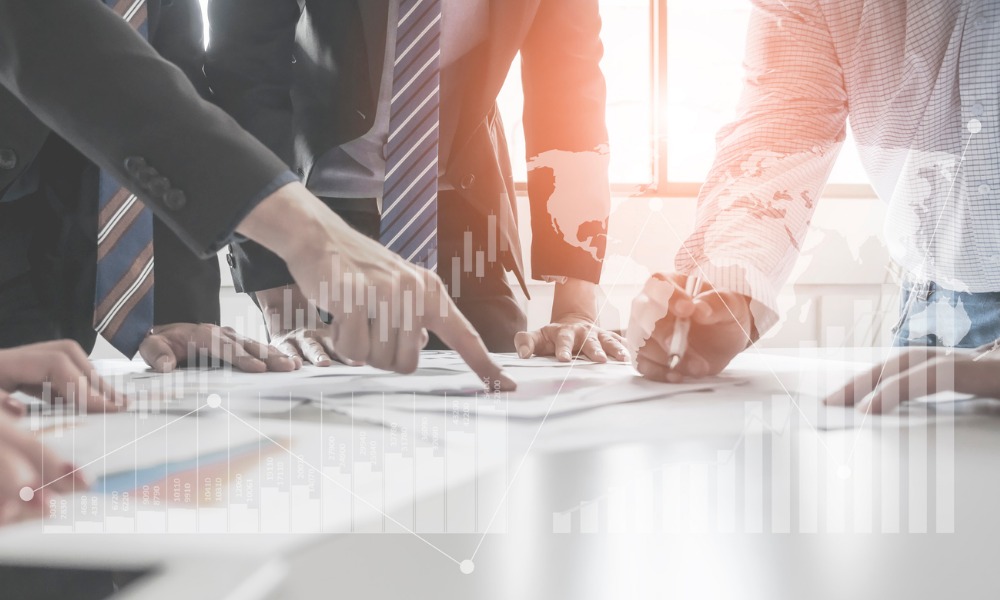 The rise of alternatives and the pandemic
Within alternatives, real estate and mortgages have become a popular option for many investors. Despite equities being on a tear since their lows in March 2020, many are adding real estate to their portfolios as they seek the benefits of diversification and enhanced returns.
Julian Clas, CMI's VP of Capital Markets and Funds, believes the "Black Swan" pandemic event, as it relates to portfolio construction, has revealed weaknesses that were not previously evident.
He told WP: "Who would have thought the world would have stopped, basically, and certain industries and sectors were so heavily impacted they may never return to their former glory? One example is commercial real estate, and in particular office space. Pre-COVID, office space was doing quite well and was an investment that a lot of investors were looking to get into."
Now, of course, the country – and Toronto in particular – has swathes of office space and brand-new condos sitting empty after workers went remote. In contrast, Clas said many investors had not previously looked at rural estates as well as warehousing, logistics, and supply chain commercial real estate. In the "new normal", that has all changed as assets and risks are re-analyzed.
The case for MICs
Mortgage Investment Corporations (MICs) are pooled funds that invest in private mortgages on behalf of shareholders. They are one of the easiest ways for Canadian Investors to gain direct exposure to the private mortgage market.
A MIC is structured similarly to a mutual fund or exchange-traded fund but instead of stocks and bonds as the underlying asset, the MIC consists of a pool of carefully selected mortgages that generate income through the fees and interest charged to the borrowers.
CMI offers three MICs, the Prime Mortgage Fund (conservative), the Balanced Mortgage Fund (moderate), and the High Yield Opportunity Fund (aggressive). Investing almost exclusively in residential mortgages within Canada, all three funds can be incorporated into registered investment portfolios, such as a TFSA, RRSP, RRIF, or RESP.
MICs and asset allocation
But where can they sit within an investor's portfolio, especially as the allocation to alternatives increases? MICs are good at providing yield, Clas explained, and fit nicely into the fixed income component of your investment portfolio alongside other typical asset classes focused on safety, growth, and depending on risk tolerance, more aggressive, speculative growth.
"We are at historically low interest rates, yet our MIC Balanced Fund is still yielding just under 8.5%. In the broader market, different MICs do different things – some have more exposure to the commercial space while others like ours are focused predominantly on residential - but they are asset-backed, they are an alternative. Right there, you're doing two things at once; you're providing the yield component to your portfolio while also diversifying away from the volatility of the public sector."
Advisors – things to consider
For advisors, you know that due diligence is vital to selecting the right assets for your client's portfolios. This means asking the right questions of the fund managers – their background and experience and whether they are invested themselves, and to what degree?
Clas added that the class of shares, growth objectives, and how MICs are sourcing their deals are all essential research in selecting the best funds. How the manager will be able to continue underwriting deals that fit within the investment mandate of the MIC is also pertinent and important.
He explained: "A problem that some MICs sometimes run into is they grow to a certain size and then they start including mortgages that they would have otherwise not included before. They now have excess capital and need to lend it out as quickly as possible to generate a return for investors. That starts, in some cases, to create problems."
Advisors also need to know the manager's process for dealing with appraisers and who the appraisers are. And what the gross and net payout is so they can see what the manager is really making.
He added: "If the gross average interest rate of the portfolio is 15% and the investors are getting 5%, where's that 10% going? That's an extreme example but the bigger the spread, the more money is being spent somewhere or being paid out to someone."
Transparency matters
Clas admitted that some investors prefer to be more liquid and that MICs are not for everyone. However, he believes that the rise of alternatives, challenges in the fixed income market, and equity volatility mean that being a little less liquid is not necessarily a bad thing that adds ballast to a portfolio.
Breadth and depth of the underlying assets within the fund are another factor worth taking into consideration. One of CMI's MIC Funds represents hundreds of mortgages and Clas argues that the chances of this fund losing 50%, for example, is small. In fact, CMI boasts an industry-leading capital loss rate well below 1%.
Advisors can also draw comfort from CMI's reputation in terms of transparency and ethical lending. Fund reports are produced monthly so investors can see, line by line, every mortgage included in its portfolio. It also shows gross yield and where the mortgages are located geographically, and because CMIs three MICs are distributed through an offering memorandum exemption, they are audited in a very specific way.
Clas said: "We are fully transparent, providing investors with our lending philosophy, selection criteria and underwriting processes. At the end of the day, it is critical that we ensure both the advisor and investor are completely comfortable with the investment they're making and are fully aware of CMI's investment principles and the makeup of our funds."
To download CMI's latest white paper titled "Investing in the post-COVID era: Why mortgages have a place in every investment portfolio", click on this link.