Investment counsellor explains how growing up in two countries has shaped her career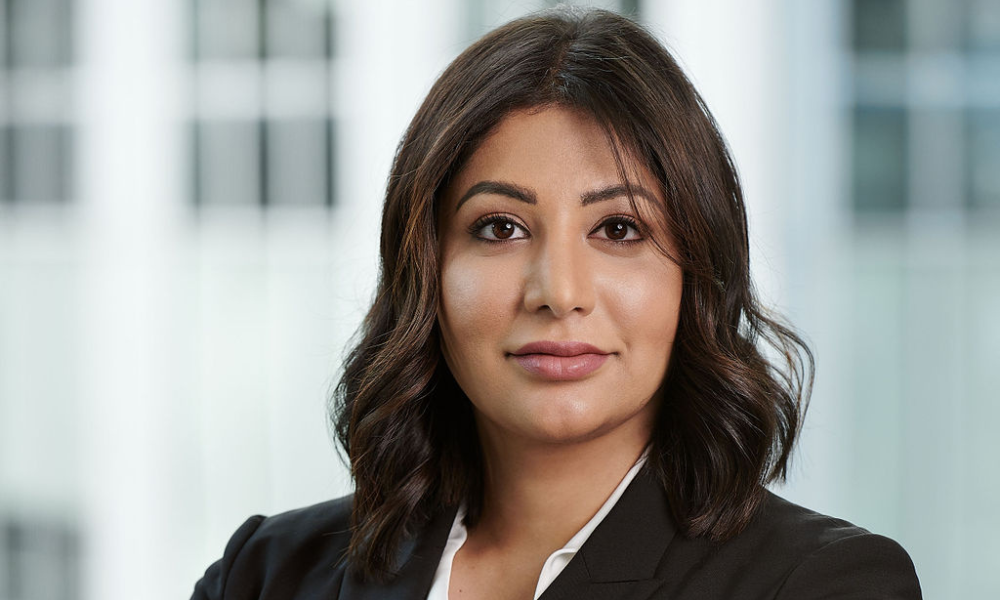 It was at the tender age of 14 that Pooja Gurrala moved to Canada with her sister and her parents.
At that point, they'd already lived in Dubai, where Gurrala was born, and in Kenya. But after having both daughters tutored at a private British school, her parents decided to immigrate to the Great White North, where they saw a land rife with opportunities for higher education.
"It was definitely challenging as a kid to move continents not once, but twice. But just seeing how hard my parents worked to set us up for success in the future was very inspirational," recalls Gurrala, investment counsellor at Dixon Mitchell. "As hard as the moves were, I think they played a big part in shaping me into the person I am today."
Read more: How top advisor grew her practice by 43% in 2021
Having led a life internationally, Gurrala had the confidence to adapt to changes, build new relationships, and work with a diverse group of people. Over time, she grew to appreciate Canada's diversity, as well as the natural beauty and the sense of community that Canadian culture is well known for.
From an academic standpoint, Gurrala wanted to follow in the footsteps of her father, who was an accountant. Right after high school, she entered the British Columbia Institute of Technology to pursue her diploma in business, specializing in accounting. But after taking a few finance courses and gaining experience at a bank brokerage, she decided to shift gears.
"I decided to look into the CFA charter, and I thought it would be a great fit for me," Gurrala says. "I started looking into investment counsel as a career. I liked the fiduciary duty aspect and the overall high regard that the profession placed for the CFA designation."
After graduation, Gurrala received job offers from several investment counsellors in Vancouver. In the end, she joined Dixon Mitchell eight years ago as she was inspired by the firm's fully independently owned structure, its family-like atmosphere, and its culture that embraces a growth mindset for all employees.
"Whether it's paying for my CFA or giving me time off to study, the firm's very supportive of continuing education," she says.
Read more: How firm's new president plans to double AUM in five years
Gurrala also highlighted the experience-based learning she went through starting as an associate at the firm. Rather than working with just one person, she got the chance to work with all the firm's advisors, and see different styles of management. That gave her a clearer vision of the field, what aspects of the job resonates with her, and what she wants to be going forward.
"If you're just working on one team, you get to know how the person leading that team operates. And you don't really have the opportunity to talk to other advisors, or the back office or the research team to know what works for them," she says. "Maybe you like doing something else in the company. And the fact that we all work together, and share ideas and research is great, because you get to learn a lot more."
As an investment counsellor, Gurrala says her passion revolves around educating her clients. To accomplish that, she applies the same style of discipline and organization that's taken her far in life, which is to set goals, create plans around them, and follow through on those roadmaps. Beyond that, she makes sure to periodically stop and take stock of the progress that's been made, obstacles that could potentially derail clients' wealth journeys, and what can be done to keep them on track.
Today, Gurrala is a shareholder at Dixon Mitchell Investment Counsel, and has been recognized as one of the emerging leaders for Women in Capital Markets in 2022, an award that comes with one year of leadership coaching with Felix Global. And while it's fair to say Gurrala's steady and confident approach has taken her far, she's far from done; right now, she's working towards her CFP designation to better position herself as a trusted advisor managing her clients' wealth for generations.
"I'm also looking forward to switching gears from being the mentee to being the mentor, helping others in their journey through the profession," she adds. "No process is perfect; no journey is straightforward. I know what's worked for me and what hasn't, so I'm excited to pass that knowledge on to others who are on a similar path."