Maili Wong, senior portfolio manager at Wellington-Altus Private Wealth, explains the fundamental pillars of her recent success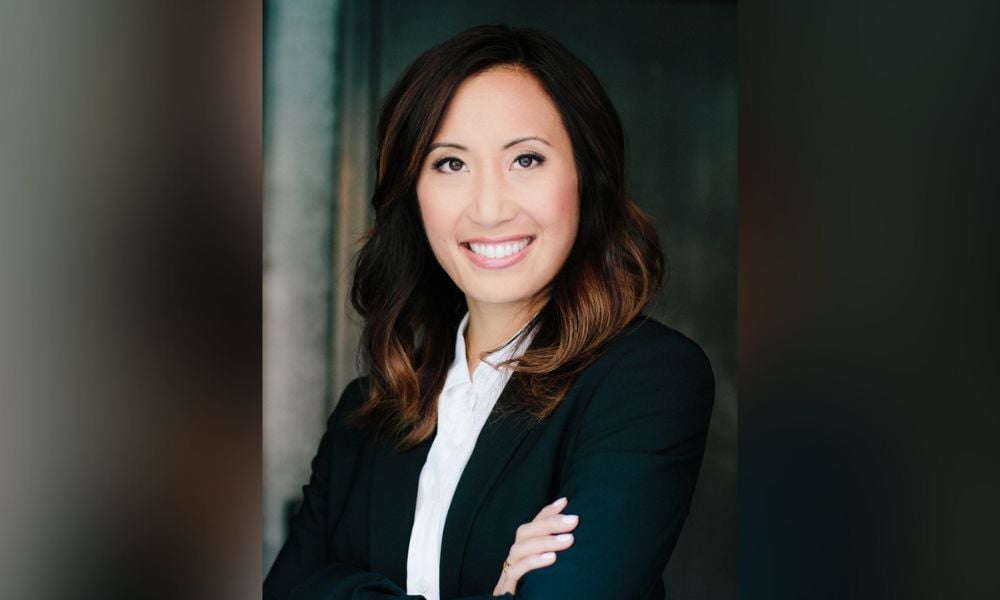 Maili Wong, Wealth Professional's newly minted advisor of the year, is determined to stay two steps ahead in building her team's expertise and client resilience, even though her business saw huge growth last year.
"Our goal is to provide lasting positive impact for our clients, but it's exponential because it's not just about a moment in time, but the ripple effects," Wong, senior portfolio manager and senior wealth advisor of The Wong Group in Wellington-Altus Private Wealth Inc., told Wealth Professional after winning The Equiton Award for Canadian Advisor of the Year at this year's glitzy award ceremony.
"We're in the knowledge business, and it's continually changing. We're always going to have to learn more and keep getting better at what we do in order to serve our clients in the way they deserve,"
The Vancouver-based Wong Group grew its client assets under management for its high net worth clients by 43% last year, but its annualized growth rate has been 20% per year for the past five years.
Wong said her team focuses on a few key pillars. They want to build clients' resilience, so they feel financially strong and safe, even during turbulent times, and advisors don't have to be react to client fears. The team wants to proactively communicate so clients understand how their investments relate to their wealth plan, and know the team has a disciplined process, regardless of what the market is doing. Wong also wants to invest in their credentials, so they can keep improving service.
While the team had those pillars before the pandemic, she said they more proactively communicated with clients – by phone or through Zoom meetings – during it.
"If somebody calls to request it, then we haven't done as good a job as we could have because we could have been more proactive," she said. "That kind of proactive communications builds confidence in the relationship. It also builds trust.
"We work really hard to provide clarity, speak the truth, and manage expectations so the clients feel there is a roadmap ahead, and they feel more empowered to walk the path of uncertainty and make good choices and not succumb to the fears they might otherwise fall victim to. That's why this award is meaningful to me because it helps to showcase what I feel is a best practices approach."
Wong also wants to make a "positive exponential impact", so clients feel empowered and only have to work if they want to when they retire. That way they can do the volunteer work they want.
"The steps we've taken along the way to help them enable that lifestyle is simply the most gratifying thing for me," she said. "That creates a net positive impact on having liberated our clients from the financial limitations and stress."
Wong also tries to delight clients by providing gifts like the cheese board charcuteries for the 75 who registered for their first Zoom educational meeting during the pandemic.
"It's the little things we do that tend to go over and above and surprise and delight our clients to help them feel special as opposed to just one of many," she said.
As a discretionary portfolio manager, her firm proactively managed funds in the pandemic.
"Being a discretionary manager allowed us to switch from low price to low price and upgrade to higher U.S. quality assets because everything was on sale," she said, noting they made several adjustments during April and May 2020. "A lot of people were clouded by the economic uncertainty, so it was invaluable to reach out to clients and be that trusted strategic advisor."
All of that meant that she saw more clients making referrals during the pandemic and more clients joining them as they switched from other advisors.
"We grew as a result of the trust that we demonstrated during the pandemic," said Wong. "There were a lot of folks who heard about us and were seeking a change or looking for help."
The Wong Group selects clients based on fit – not just their assets.
"If we take on a new client, we want to make sure they're a good fit for us to work with, based on not just their assets that they have for us to invest, but also their overall attitude and their willingness to trust our process and have a long-term relationship as opposed to just chasing our portfolio performance," she said. "I think that's why we're most proud of our growth. We want to continue to deliver the highest quality of service to our clients for the long-term.
So, what's next for this award-winning advisor?
"Our goal is to continue to grow, but in a way that honors and respects quality over quantity," she said. "It's continuing to focus on achieving results and being proactive to stay two steps ahead. I'm thankful. But, like I say to my team, we just need to keep focusing on being humble, hungry to always get better, and smart. That's served us well, and I think that will continue to be our focus."