Author and distinguished finance professional says new book enables advisors to help young couples invest in their future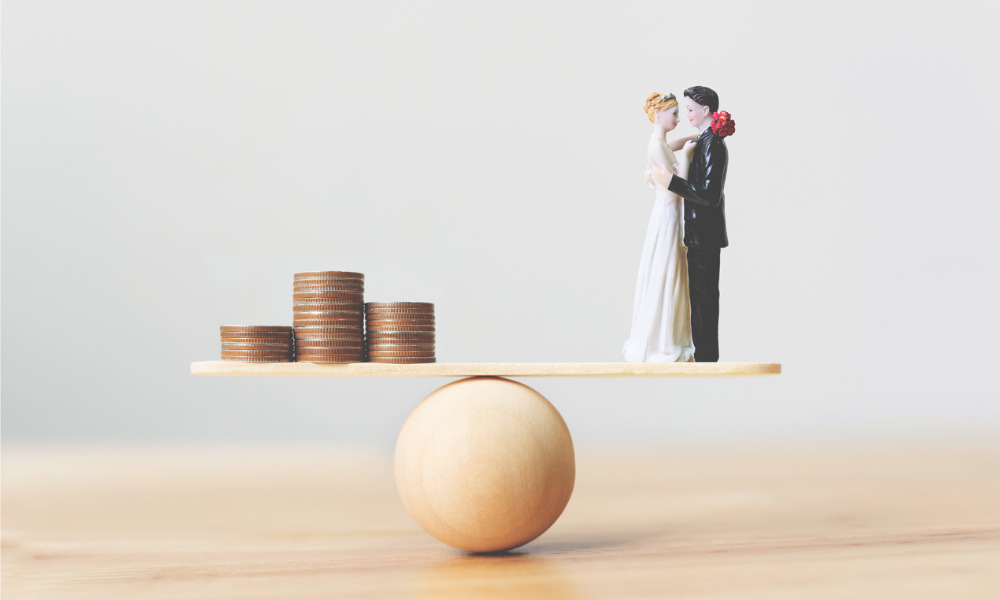 Tales of love will likely conjure images of red roses, smitten couples and honeymoons in the Mediterranean. What is often forgotten amongst misty-eyed proposals of marriage is the hard reality of money – and how two partners in life manage and relate to it.
Wally Howick has tackled this head-on in his new book, Love and Money, which is designed to help young Canadian couples discover and understand each other's relationship with money and, ultimately, develop the skill and insight to construct a financial plan.
Howick has a wealth of experience to draw upon. A Chartered Professional Accountant (CPA) who was elected a Fellow (FCPA) for distinguished service to the profession, he has more than 30 years of experience serving entrepreneurs, financial institutions, and professional service firms, including the delivery of countless seminars for financial professionals and their clients.
The book is written in a conversational style through the eyes of a fictional young couple, Mark and Michelle, who voice the many challenges, anxieties, and insights the author has heard numerous time throughout his career.
Howick hopes the book becomes a tool for advisors to relate to the next generation of clients, helping young adults talk about their attitudes to money and allowing the advisor to stay relevant during the impending wealth transfer.
He told WP he's been carrying this book "around in his back pocket" for the past 30 years since there was a flood of articles about how 40% of marriages fail, with finances named as one of the main causes. Howick was fascinated by how money was not only the precipitating cause, but an underlying one.
His light bulb moment for the book came when one woman in Calgary asked him a question about structuring her affairs from a tax perspective, mentioning during the conversation that she was going through an "ugly" divorce and that she and her husband either argued about money or "sank into solemn silence". It begged the question that became the genesis of the book: why is money such a big issue in a marriage?
Howick said: "There are some references to tax and TFSAs and so on, but the book is more about process. If I can plant some seeds around process, or through suggestions that young couples might want to adopt or adapt, they've got 50 years to harvest the benefits of that early investment."
Spurred on by a close friend – 'are you going to write that book or not?' – Howick took up the challenge of trying to make a contribution to the financial skills of young Canadian couples.
The ability to talk about money is central and the book outlines a step-by-step process by way of four questions: Where are we? Where do we want to be? How do we get from here to there? How are we doing? He said many couples fall spectacularly at the first hurdle.
"That's why the first part of the book is about surfacing values, attitudes, beliefs and values," he explained. "It's obvious that marriage is rich in hope and commitment to the future but a realization of that future means a couple has to understand each other and use that understanding to work together. Your pay is a hard fact - everything else is choices."
Your upbringing and early home life are informative as to how you learn about money and the practicalities of it, and Howick urged couples to set aside a suitable time and place to have these discussions. "After work on a Thursday night is not a great plan," he added. "In fact, that's not a plan at all."
For advisors, they can make themselves part of the process, establishing key relationships in the process. Those with wealthy clients worried about connecting and being able to serve the next generation can use this book as a bridge, the author said.
"This is a low-cost access to both clients and the next generation by saying to them, 'I've read this book, there's some really important seeds [of information] in here that, if used early in life, can harvest a lot of good financial outcomes. I bought a copy for your son, could you pass it along?'
"This does two things; you address the succession problem in a very low-cost way and no 32-year-old is not going to write back to you and say thank you. That becomes the bridge for a conversation."