Business has tripled as it specializes in more complex client cases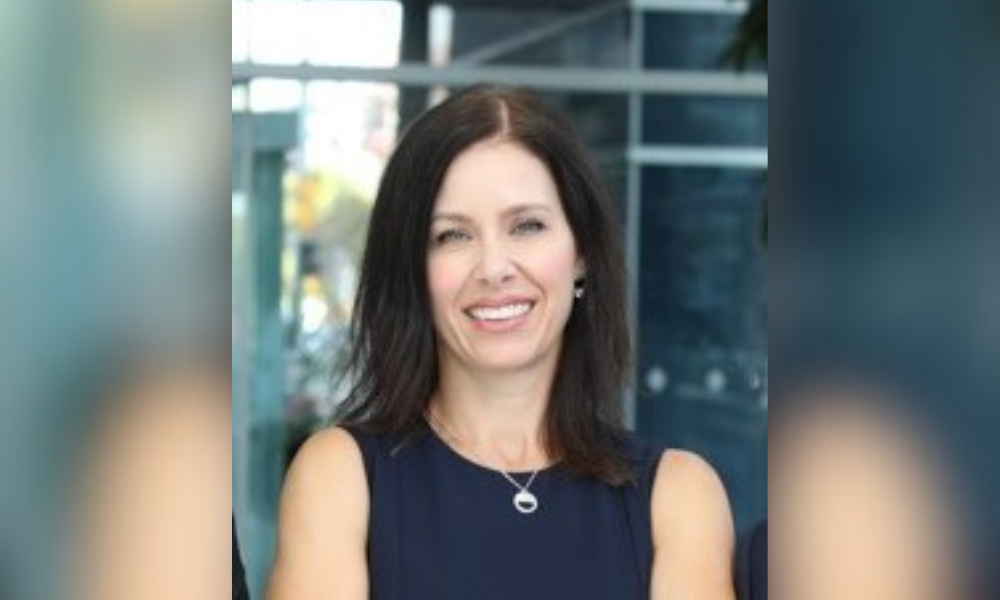 Calgary-based MLD Wealth Management has almost tripled its assets under management since it was founded 11 years ago due to the financial planning and specialized portfolio work that it does for its clients, says one of its principals, who notes that the business is still growing.
"When we created this partnership – with Curtis (Mayert), Chad (Larson), and myself – we were in the $300 million range," said Sue Derlago, a senior wealth advisor and senior financial planner for MLD Wealth Management with Canaccord Genuity Corp.
"Now, we're at $894 million, closing in on $900 million, and our goal is to get to $1 billion. In the past, that seemed like a crazy number, but it's now within our sights. We're really working hard to be positioned to hit that asset level."
MLD is working with 274 families, but has been making some adjustments. It has set its client intake threshold at $2 million investable assets, so that it can offer more specialized service.
"We've really tried to focus on working with a smaller number of families, but building really deeper relationships across those families," said Derlago.
"Our team isn't the right fit for clients who don't have more complex situations. We have transitioned them to other advisors so we can work with fewer families and have deep relationships across multiple members to do a deep dive. Our household number has gone down, by design, in the last few years, but we've increased our assets.
"We want to protect our ability to service clients really well. We want to have the time and capacity for the team to go deep on those relationships, so we're open to the whole family with that threshold. This morning I opened a TFSA for a 19-year-old for one family we work with. So, we're working in the larger context of family."
Derlago noted that what makes their team unique is how its members work together to address their clients' concerns. Those are typically more complex with businesses, holding companies, professional corporations, and family trusts.
Clients don't just get one advisor, but the full team's support. She, for instance, focuses on clients' wealth planning. She examines clients' current circumstances and goals in order to recommend the best way to achieve their financial goals. That includes working with the clients' accountants to achieve their most effective tax planning. Meanwhile, Larson develops the portfolio strategy, finding the best way to navigate the current market volatility to develop the clients' best investment strategy.
"We're really dividing and conquering to build a deep expertise, and we're creating better outcomes for our clients," said Derlago. "I think it's a big contributing factor to our ability to grow, particularly in the last few years, when there have been some really challenging circumstances in the markets."
She said the team spent time during the pandemic showing clients the impact of pulling the different levers of how much they spend versus how much they save and the impact of the time they spend in the market versus talking about timing the market.
"What we're finding is that, by helping clients better improve those other areas of their financial life and improving on their taxation, and maybe better coordinating the wealth transfer out of businesses or among family members, we're able to improve their overall financial position despite moves in the investment market," she said.
Derlago has also noticed that those who may be 55 or more, who control most of the investable assets, are now more concerned than previously about all the moving parts of their financial picture. That includes their spending plans, taxation, impact of inflation, investment asset drawdown, risk management, and estate planning with transferring assets out of a business or to other family members. Now, clients understand more about how the team is trying to maximize the client's financial impact. Previously, the clients may have been more interested in how their investment portfolio was doing without asking all the other questions.
"Now, those same clients are probably closer to transitioning into retirement, if they haven't already transitioned," she said. "So, they're paying attention and we're helping to guide those clients through those other areas, so that's become really meaningful in our client work."
Derlago, who was a mutual fund wholesaler working with advisors before she took on her current role, enjoys being proactive in helping clients make the right decisions and learn how to work with the different factors to maximize their financial potential. She's also noticed how much the clients appreciate the help in keeping them on the right track so they don't have financial problems later.
"We feel like we're doing good work for our clients and that's meaningful," said Derlago.
"I think one of the things that we're most proud of right now is having situations where we're dealing with three generations of the same family. It's pretty neat to get to be part of that and to see these families continue to grow and evolve, and to be able to play a part in the financial transitions that are happening along the way."