Chad Larson hopes his practice will soon break through the billion-dollar AUM barrier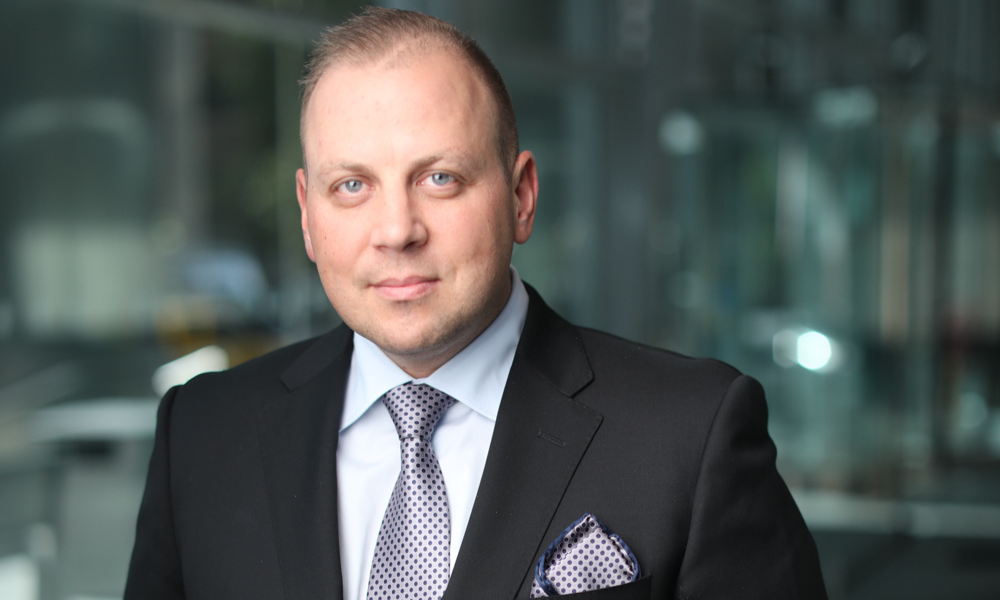 Chad Larson is approaching his fifth year at CG (Canaccord Genuity) Wealth Management with a firm goal: he wants to hit his $1 billion assets under management (AUM) soon.
Larson, who has been recognized as a top advisor by several organizations, has been seeing consistently strong asset growth and can claim a 99% client retention rate.
"Our success is really anchored in people, process, and philosophy, and the alignment that I have to CG has been incredible," the Calgary-based senior portfolio manager, senior investment advisor, and founder of MLD Wealth Management with Canaccord Genuity Corp., told Wealth Professional.
"I came from a bank environment. This firm has such a supportive and amazing platform for entrepreneurial advisors to grow their business and look after their private clients."
Larson's team, with offices in Calgary and Toronto, serves 300 families. He had about $70 million in net new assets in 2022, consistent with the $50 million to $75 million a year that he's seen in the past five years. If that continues, he expects to have $1 billion in assets under administration within the next two years.
Larson says his group's secret sauce is to act like the chief financial officer or a family office for successful entrepreneurs, business owners, and affluent families, and do everything from financial and estate planning to insurance planning, investments, and charitable and tax strategies for them.
After 18 years in his role, he said: "We are looked to as first call for a lot of early stage unique growth opportunities, and we complement our overall wealth management business by being active in all phases and stages of capital markets and the growth of new businesses and companies."
He's been involved in numerous start-ups – acting as a strategic advisor at the board level and also becoming successful early in his career. So, even though he now has a boutique advisory firm, he said he's attracted other entrepreneurs and helped them grow. "We help entrepreneurs and businesses grow and ultimately become wealthy. We've been step by step with them through that entrepreneurial journey, and transitioning them into very large wealth management clients," he said.
Read next: Check out news about all industry people moves
MLD's team of eight marked its fifth anniversary with GC by taking a celebratory trip. But, before it did, Larson and one of his partners, Sue Derlago, revisited their five-year plan.
"We were shocked and amazed that we met, and beat, all the targets we had set five years ago," he said. He now wants to grow his team to 10 to 12 professionals, and he's already planning to hire an associate portfolio manager and client communications and marketing director plus more staff for the Toronto office, so MLD can keep growing.
"I don't believe in growth at any cost. We're not salespeople. We are advisors and capital allocators. I have no interest in warehousing large positions," said Larson, noting that he's more interested in providing the full range of holistic advice for his clients, which he believes is the industry's future.
"We want to grow smartly. We want to grow with clients who are aligned with our people, our process, and our philosophy," said Larson. "It's imperative that we don't dilute our service offering and imperative that we don't go off mandate and pivot from the kind of results and excellent reputation that we've built in the Canadian wealth management landscape today."
One of the biggest challenges in growing, though, is bringing more young people into the business, people who would be a younger version of himself – keen and enthusiastic about helping people. "I would say talent acquisition is going to be one of the biggest challenges that we see," he said.
"It's harder and harder to find the next generation who really loves the people aspect of this because they're so driven by instant gratification apps, computers, and digital connection. We're definitely in a talent crunch right now."
On the other hand, Larson, trained in economics, loves what he does. "I love the economy. I love the capital markets. I love business and the investments sleeve, so I'm excited every day to see what the economies are doing, what central governments are doing," he said. "The grand chessboard of the global economy gets me excited.
"I also love helping people. I love being around people. I love getting to know their stories," he added. "When I look at our clients, I consider them part of the family. They're instrumental to our success and instrumental to the reason why I'm excited to get up in the morning. So, I love investing. I love capital markets, but I truly just love helping people. That's when magic happens."