More boomers are handing over the keys to their businesses — and driving activity in commercial banking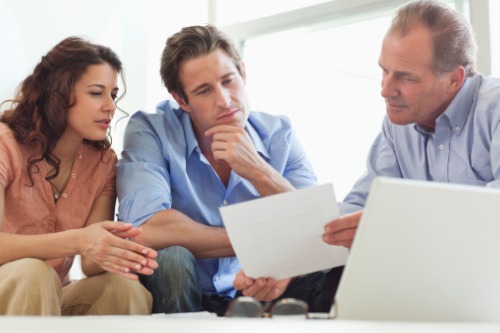 As more and more baby-boomer business owners look to retire, Canadian banks are seizing many opportunities to serve the greying cohort.
"This business ownership transfer is fuelling a lot of financial transactions," National Bank of Canada CEO Louis Vachon said at a recent Bloomberg conference.
As reported by the Financial Post, Vachon said boomers considering retirement represent a sizeable chunk of business owners. With "very healthy" balance sheets among most small and medium-sized companies, buyers are more willing to take on some debt to finance acquisitions.
The wave of business owners aging out reflects how Canada's population, like those of other developed countries, is shuffling towards greyness. That trend, acting in concert with relatively new stress tests and foreign-buyer taxes in the mortgage market, has caused a demographic shift in other aspects of commercial banking.
In recent years, Canada's Big Six "have benefitted from general commercial growth that has helped offset decelerating consumer growth," said an October 27 report from CIBC World Markets analyst Robert Sedran.
Aging owners transitioning into a new chapter of their lives also represent more prospective clients for banks to divert into other units of their business. "As someone who owns a business is aging and ready for retirement … they are referring that client to their commercial banking or capital-markets business," Robert Colangelo of ratings-agency DBRS said.
Teri Currie, TD Bank's head of Canadian personal banking, also cited business succession as an opportunity for their wealth advisors.
The current situation of business owners cashing out isn't entirely unexpected. In a survey published nearly a year ago, the Canadian Federation of Independent Business (CFIB) found that nearly 72% of business owners planned to exit their businesses within the next 10 years, with 81% citing retirement as their motivation.
A 48% plurality of business owners expected to sell to someone other than their family, making it the most commonly foreseen exit route. However, over half of respondents to the CFIB survey said that finding a potential buyer was an issue, while almost four in 10 (37%) said securing financing for a successor would be a challenge.
Despite the opportunity that exiting entrepreneurs are coming to embody, banks may still shy away from extending financing for such moves. According to Corinne Pohlmann, senior vice-president of national affairs at CFIB, getting a bank loan tends to get more difficult for smaller businesses.
"Sometimes the banks themselves see the value in the previous owner," Pohlmann told the Post. She explained that banks can become more risk-averse when the original owner departs, as they have no relationship with the incoming proprietor.
Following the CFIB report's call for "more flexible lending practices that take into consideration the financing needs related to business succession," banks have become more accommodative.
But the general commercial loan space may soon need to catch its breath, as tailwinds such as a federal decision to bring in faster tax write-offs of capital investments by businesses and a boom in commercial real estate and construction loans lose their strength.