Despite drop in confidence and rising vulnerability, most still not seeking professional financial planners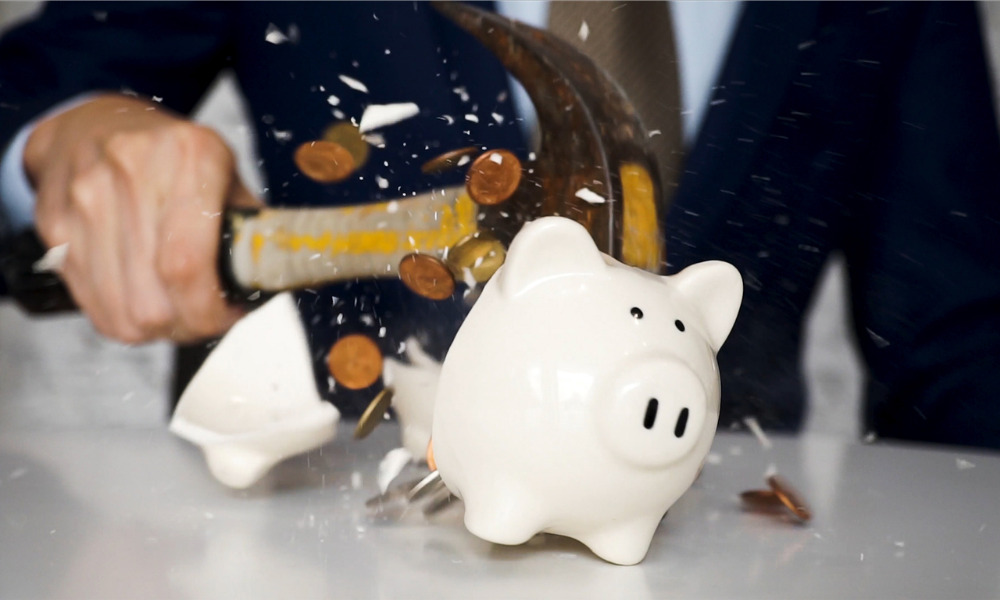 Inadequate financial planning. Lack of preparation for emergencies. A chronic aversion to professional help, fuelled by uncertainty.
Those are just some of the concerning findings from the latest edition of the FP Canada Cross-Country Checkup, which examined the state of Canadian finances as COVID-19 continues to take its toll.
In an online Leger survey of more than 1,500 Canadians commissioned by FP Canada, 39% of Canadians said their bank accounts wouldn't be able to take a financial emergency, marking a six-percentage point rise from just two years ago. More than a third (35%) doubted that they will achieve their financial life goals, and the ones who believed they can were significantly fewer than those who said the same two years ago (57% in 2020 vs. 67% in 2018).
To be sure, things appear worse for certain specific groups. Respondents aged 45 to 54 showed the most pessimism, with 53% saying they couldn't handle a financial emergency. Regionally, those in the Prairies (Manitoba and Saskatchewan) were the most prone to despair in their ability to reach their life goals (45%).
What's made the situation worse is lack of preparation, with 37% of Canadians saying they rarely or never put money aside in an emergency account. Twenty per cent said they rarely or never pay off their credit card balance every month, and 61% said they rarely or never maximize their RRSP contribution each month based on eligible amounts. A third (32%) said they rarely or never set aside savings at the end of the month, after all expenses have been paid.
The survey also found 39% of Canadians had no financial plan in place, and 71% have not engaged the services of a professional financial planner. Looking at the reasons why Canadians do not approach a financial-planning professional, the survey found that not having a big-enough portfolio was the most-cited (29%), while others were held back by uncertainty around where to find a trustworthy professional (17%) and what kinds of questions they should ask (14%).
Among those who don't currently work with a financial planner, almost half (48%) said they would if they had more money.
The survey results also provide strong support for professional financial planning, as 71% of those who have updated their financial plan said they are confident that they'll achieve their financial goals.
"This is an opportune time to take a hard look at how people are faring with their finances," said Mark Halpern, CFP. "Given the whirlwind year we've had, it's no wonder that people are feeling stressed about their financial situations. … Now more than ever, it's important to put a plan in place so that household fiscal burdens don't become too overwhelming."