Scotiabank report shows the value of advice in helping businesses pivot towards future opportunities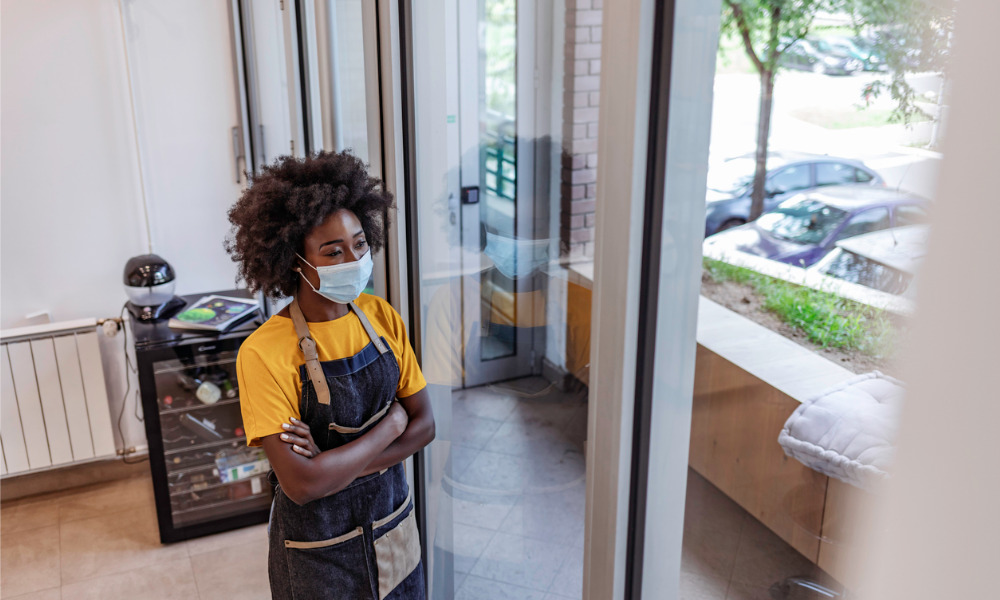 Scotiabank's second annual Path to Impact Report showed more than three-quarters of Canadian small business owners feel well-equipped to survive another winter surge of COVID-19, but its Senior Vice President of Small Business is urging advisors to help all businesses develop plans to build more resiliency so they can successfully pivot to the future.
"You can use the tips and advice that are contained in the report as a way to engage businesses in conversations about their circumstances, their unique situations, and what unique advice they might need from trusted advisors, whether they're fully independent advisors or bank financial advisors, or accountants and lawyers," Jason Charlebois told Wealth Professional as the report was released.
While the survey provided Scotiabank with more insight as to how business owners currently feel, so it could provide that to its advisors, he said, "having a plan is the most important element for a business owner because it is what's going to help ensure that somebody is well prepared to take the actions necessary to navigate through the uncertain environment that we're in and be flexible and adaptable as the environment may or may not change."
Scotiabank surveyed 900 small business owners across Canada. 79% said they turned to someone for advice during the pandemic, but only 36% of business owners tuned to a financial institution's advisor. Those who did said their fortunes improved much more than those who did not.
Despite ongoing uncertainty and rising case rates in several provinces, more than half - 54% - of the owners felt they were doing the same or better than they were pre-pandemic.
69% of the Black, Indigenous, and people of colour (BIPOC) owners were very optimistic about their business' future, compared to 55% of non-BIPOC owners. 47% of BIPOC owners felt they still disproportionately faced systemic barriers that disadvantage their business. 31% of BIPOC owners reported they'd seen an improvement over their pre-pandemic performance, compared to 14% of non-BIPOC owners. To stay competitive during the pandemic, the BIPOC owners offered more online products, expanded their customer base, and improved their digital capabilities to a greater degree than their peers.
40% of the businesses surveyed who invested in enhancing digital capabilities enabled remote work and 37% launched an app or website. But slightly more than half – 51% – of the small businesses expected they'd need more financial support in the future to continue business operations.
Charlebois noted that Scotiabank uses the survey information to keep abreast of how business owners across the country are feeling, but it also shares the information with staff and customers to ensure its engaging small business customers in "the right way".
"Scotiabank believes that every business owner can benefit from an independent perspective," he said, noting that could be an advisor, accountant, lawyer, or other industry associate. "Those businesses that sought advice definitely indicated they're in a better financial position and more confident about he future than those that didn't. So, I think the key message is clearly that seeking advice from a range of trusted sources is a good action for a business owner to take."
Charlebois said those who did were able to access the various government programs and keep up with the changing criteria. But, the BIPOC owners also acquires more loans to make their businesses more adaptable, particularly with digital capabilities, artificial intelligence use of analytics, and offering more of their products online.
"What the report told us is that the success of BIPOC-led businesses shows why it's so important to adapt quickly to seek qualified financial, and other, advice and discuss lending options early to ensure that the business is taking advantage of, and making the investments necessary, adapt to the changing circumstances in their marketplace."