'I really want to serve my community', says award-winning advisor and industry ambassador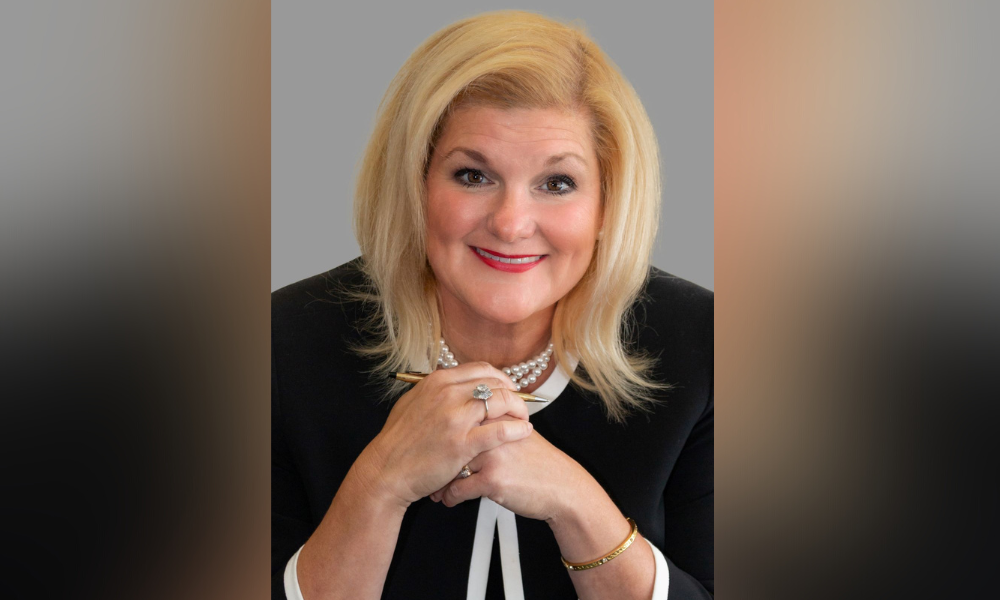 Catherine Metzger-Silver, an award-winning financial advisor, has worked past the sexism she experienced trying to enter the field and become an important mentor for other women.
"When I started, someone in the industry told me I wouldn't get anywhere because I was a Barbie. That was really eye-opening and surprising," Metzger-Silver, who is a personal financial planner with Edward Jones Investments, told Wealth Professional after winning WP's Harvest ETFs Award for Female Trailblazer of the Year.
"Now, I love the fact that I was recognized for all of the work that I'm doing. But, even more, I'm grateful for the fact that I'm able to do it."
Metzger-Silver began her career working in public relations and corporate communications, and ended up in banking, coaching frontline staff, then began looking at Edward Jones for a career switch. But, she checked out some other companies first.
"I had horrible things said to me," she said, noting the Barbie comment was made when she was 40. But, then another company representative said she'd be great to hire, but he wasn't going to "because you're probably going to get pregnant within the next year because you're getting to the end of where you can have babies, and you'll leave."
As in other areas of her life, facing that kind of adversity just strengthened her resolve, and she chose to join Edward Jones in 2013 to run her practice serving the Annapolis Valley area from her Kentville, Nova Scotia office. She's appreciated working with values, such as being transparent and serving the community as well as having them provide her with autonomy, because those aligned with her own values and have allowed her to be "an ambassador for this industry".
"I really wanted to serve my community in a way that created transparency around what we do and what we can help people with," said Metzger-Silver, who has partnered with other women accountants and lawyers to provide client services.
"So, for me to be recognized for having made it from there to getting that award, it just said to me: 'Yes, what I did had an impact. It made a mark, and I've helped other people, not just financially. I've helped improve the social and economic standing in my community of many people and many groups.' That's what it meant to me."
Metzger-Silver has been working in her rural Nova Scotia community as well as her practice to promote leadership, entrepreneurship, and mentorship through the equality lens, particularly since she's also a wife and mother who strives to achieve work-life balance. She's also the second vice-chair for the local Chamber of Commerce and will be president in two years, and she's responsible for creating its high-profile program to recognize women who pursue excellence in their fields. She launched this "Women of Excellence" program in 2019, grossing more than $25,000 with 326 people attending and, now that the world may be reopening again, she is looking forward to making the event the kind of production that she'd dreamed of pre-COVID.
Metzger-Silver has long had an interest in supporting women. She began as a Brownie leader and is still an informal mentor to many young women in her community. She's developed an EmpowerHer women's mentorship network to match successful professionals, entrepreneurs, and businesswomen in the community with aspiring, ambitious 16 to 24-year-old women to support their development and empower them, and it will start its first matching this fall. She's also developed a working group that successfully delivered International Women's Day programming in the Annapolis Valley in 2020, and she's been the vice-president of a women's business network to help professional women network and provide micro-loans to women in third world countries.
She's also one of the Edward Jones Growth Team's regional growth captains, so is deployed to speak with female advisors when they're interested in working with the company. She mentors several female advisors, formally and informally, helping them navigate the challenges and opportunities that women in the industry have, and she is helping one female colleague who is transitioning from an administrative role to an advisor role. Metzger-Silver also leads seminars, both in-person and online, focused on the women's unique financial challenges in all phases of their financial lives.
"I have no stress about trying to balance this out. It's just who I am and what I do," she said. But, she values being called a trailblazer because "it really combines what I do with the community and being an ambassador."
As a role model and ambassador for the financial industry, Metzger-Silver also believes, "there is glory in the pursuit of excellence, but only when it shines in the light of humility, generosity, and collaboration."