Check out Team Jackie Porter to see how this trailblazing advisor is wedding fun and finance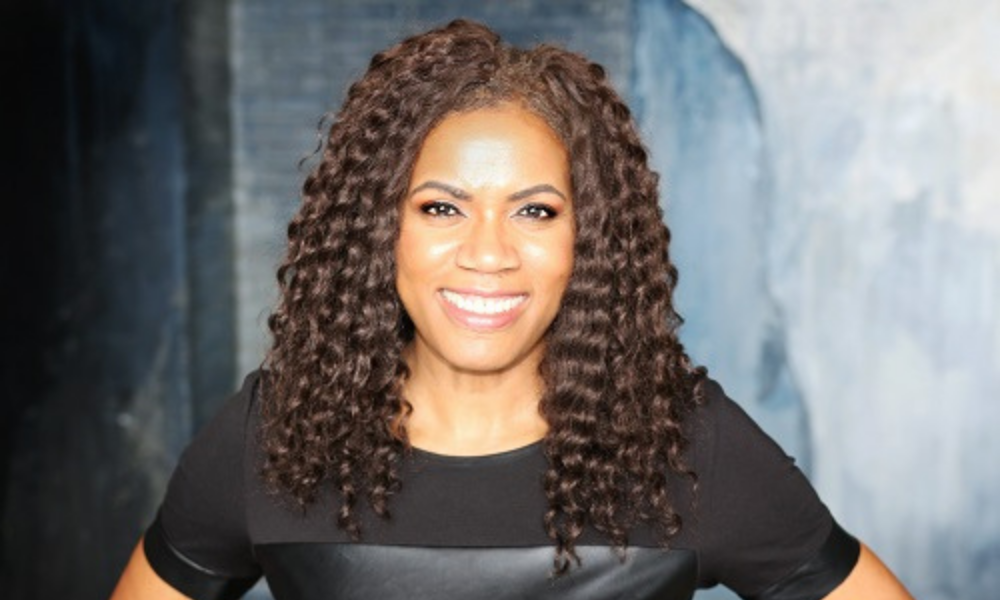 If you check Team Jackie Porter's website, the first thing you'll notice is a Sex and the City quiz that can identify which character you're most like financially. For many advisors, it might seem like risky niche marketing, but it's right on point for Porter's market; half female and half lawyers who own businesses, many of whom are single.
"I like to think through the experience and how I can make things fun for people, excite them, make it more accessible, and see it from their perspective," Jackie Porter told WP. "If you're engaging people and trying to meet them where they are, then you try new things. We're always looking at ways we can improve the financial planning process for clients."
Porter, who founded Team Jackie Porter, is a Toronto certified financial planner who has twice won the Female Trailblazer of the Year and is still blazing trails with her engaging marketing ploys and current ground-breaking steps to encourage both other women and Black people.
"I was shocked to be named again," she says, having won the Mackenzie Investments Award for Female Trailblazer of the Year in 2019 and Harvest Portfolios Award for Female Trailblazer of the Year in 2021. "I'm someone who's constantly curious about things and always wants to try something else just to see how my market will respond. I think that's a big piece of it: I've got a child's curiosity, and it's served me well dealing with clients."
Porter likens financial planning to dealing with an auto mechanic: you want to know the car's fixed, but not all the details of how. Given that many are intimidated by dealing with money, she likes to use words they're familiar with, think through scenarios they might want to explore, and make it fun because "how do I make things fun for people that excites them and makes them think about finance in a new way?"
"I really want to change the way the financial industry looks," she says. "It doesn't have to be all people that don't look like me that are wearing button-down shirts and talk in ways that people don't understand and think of the client last.
"I want to be the ambassador, the person who says, 'let's look at the client first. What does being welcoming look like if you're seeing it from their perspective? Let's give them reasons to be excited about their finances and speak to the possibilities of their circumstance.' I think that's what motivates people."
Porter's holistic practice weds her experience and passions. She describes herself as "suddenly single" at 16, when her single mom died. For ten years, she worked three jobs and saved well, but was always in a state of financial anxiety. Twenty-six years ago, when she was 26, she got a package from a telecom company and met with a financial planner – a woman and person of color.
"I didn't want the next 10 years to look like the last 10, and that discussion captured my imagination," she says. "I initially went into it to help myself because I wanted a different income, but then I thought about all the people like me, who'd never had that conversation about money."
People still don't learn about money at home or school, so she teaches financial literacy for youth. "What a game-changer that can be," she says.
Porter took a psychology and communications degree from York University, then opted for financial planning and developed a business where women who are "single by choice or by chance" can comfortably discuss their finances. She co-authored the book, Single by Choice or by Chance: The Smart Women's Guide to Living Longer, for those 45 and up, and has seen ploys like the "Sex in the City" quiz generate 22 business leads from the first 220 respondents. She also holds a Wednesday Live at 5, often with guest speakers, on Instagram.
During the pandemic, she's seen more people address their vulnerabilities, particularly if they've lost jobs, been ill, or divorced. She's met those who want to organize their wills, better understand their insurance, or just improve their contingency plan. She's encouraged clients, and their parents, to place financial documents – wills, investment and bank statements, and tax returns – in a legacy box – and she provides digital storage.
But the other trail she's blazing – as a Black woman in the financial industry – is inspiring, and helping, both her clients and community become financially empowered. Her mom taught her to give back to her community, and she laughingly remembers someone asking her, when she was a teen, what she wanted to be. She said "philanthropist", even thought she didn't have any money. She canvassed for the Cancer Society as a teen, then served on boards for Gilda's Club and Trust 15 in Etobicoke, and now she is one of the founding members of the Black Opportunity Fund.
The fund, which some financial and other professionals are building, will soon start accepting applications to "level up opportunities for people of color" to combat financial racism – which Porter has also experienced.
"We really want to see change," she says. "We want to see generational wealth created for people of color, people that look like us, people who have been here for so many years, and have been working hard."
The fund will be a community aggregator and collect the limited data, reach out to people of color across Canada, and access public and private donors, plus stakeholders and community groups, to help fund initiatives, such as small businesses.
"We want to be a billion-dollar fund in the next ten years," says Porter. "I know the needs, so it's important to me if I can give back and move the needle on the areas to help on equity and inclusion and diversity. Community work has also humbled me and kept me real and in front of the issues I need to care about. Community service is a personal responsibility. That's how I was raised."
"I'm also very grateful that what I do still excites me," she adds.