A new study looks into the factors that keep renters from pursuing the Canadian dream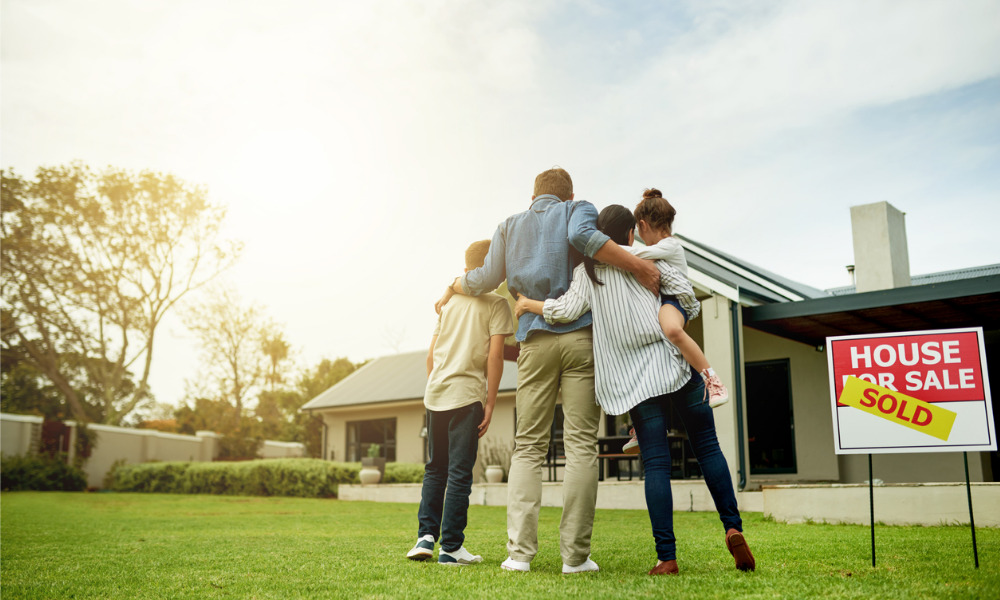 A new study performed by Chartered Professional Accountants of Canada (CPA Canada) provides fresh evidence that despite being one of the top life aspirations for Canadians in the past, homeownership remains out of reach for a significant population of non-owners.
Half of Canadians who do not own a home believe they will never be able to buy one, according to the Housing Headache study. While the other half of the population is enthusiastic about home ownership, barely one-in-five (21%) believe it is very likely, while 29% believe it is only somewhat likely.
Slightly over half of respondents in the survey own a home (53%), while 45% said they rent or lease.
The study delved deeper into the factors that hinder renters from becoming homeowners, and not unexpectedly, the possibility of rising interest rates was named by 89% of respondents as the greatest barrier to home ownership.
Respondents also cited other significant difficulties:
84% said being able to afford a down payment is a hurdle;
83% say renovations are an obstacle financially, but an equal amount say house availability in their selected area is a problem;
An equal number of renters surveyed (81%) cited an inability to afford taxes and mortgage payments;
69% were concerned about their financial stability.
Doretta Thompson, CPA Canada's financial literacy leader, stated that, "Home ownership remains a priority for many yet what it takes to get there for so many Canadians is becoming increasingly challenging,"
"The popular wisdom used to be to buy the largest house you could possibly afford, however it's important to define your personal goals, balance them with means and look to multiple ways to ensure financial security. Owning a physical asset isn't the only definition of success," she added.
Women are more likely than men to perceive home ownership as a difficulty with 93% of women, compared to 85% of men, concerned about interest rate increases. Additionally, 86% of women, compared to 81% of men, find it difficult to save for a down payment.
Furthermore, 31% of parents with adult children living at home say their children are still living with them because housing is too expensive. Despite this, three-quarters of Gen Z respondents and seven-tenths of Millennials believe they will buy a property in the future.
Even for those who own their homes, the housing problem persists. Three in five homeowners in the survey said affording necessary renovations is a challenge, while 46% are struggling with basic home maintenance costs. Another two in five said they find it difficult to keep up with mortgage payments and property taxes, while utility payments are a challenge for 35%.
But even though home ownership may seem out of reach for many Canadians, it does not rule out the possibility of a happy life and long-term financial security.
"Shifting your mindset and taking a hard look at expectations can be a good place to start when it comes to managing the housing headache," stated Thompson. "Weigh your needs against wants and consider what you can afford based on your income and lifestyle."