Central bank warns it is "prepared to act forcefully if needed" to achieve 2% inflation target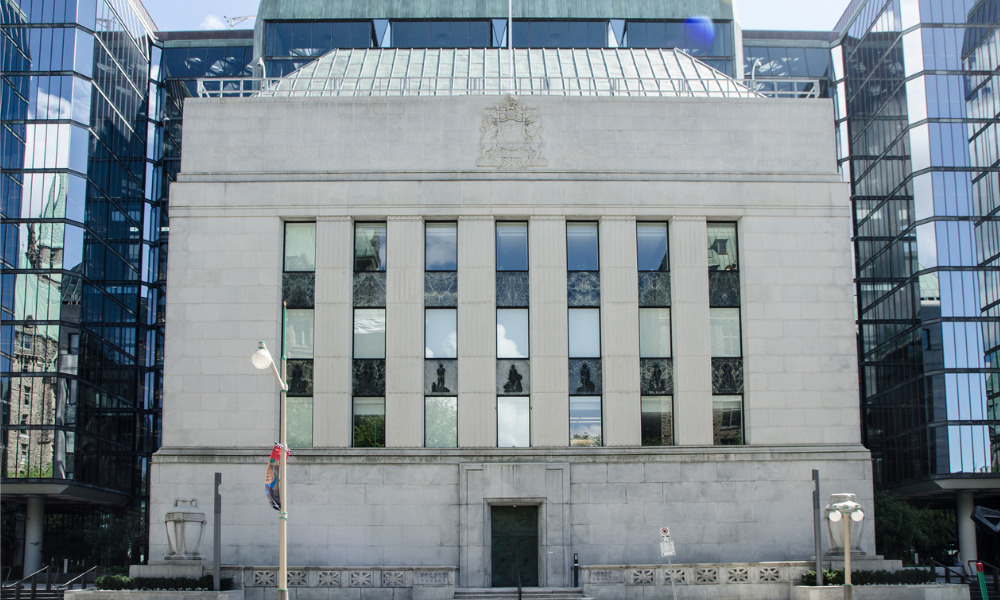 The Bank of Canada has responded to growing inflation fears with a second successive 0.5% increase of its overnight interest rate, taking the benchmark rate to 1.5%.
A similar move in April was the biggest hike in 22 years, following a 25 basis points jump in March, as Governor Tiff Macklem attempts to get to grips with runaway inflation. According to Statistics Canada, the annual pace of inflation rose to 6.8 per cent in April, the fastest year-over-year rise in more than three decades.
In a statement, the bank said CPI was well above its forecast, largely driven by higher prices for energy and food, and that "the risk of elevated inflation becoming entrenced has risen". The BoC added it expects interest rates will need to rise further, warning it is "prepared to act forcefully if needed" to achieve the 2% inflation target.
"The policy interest rate remains the bank's primary monetary policy instrument, with quantitative tightening acting as a complementary tool," the statement read.
The bank highlighted the Russian invasion of Ukraine, China's COVID-related lockdowns, and ongoing supply disruptions as issues weighing on activity and boosting inflation. The war, in particular, has increased uncertainty and put pressure on prices for energy and agricultural commodities.
The forward guidance did offer some encouragement on the Canadian economy, pointing to robust consumer spending and strengthening exports, and expectations that Q2 growth will be "solid".
The statement added: "Canadian economic activity is strong and the economy is clearly operating in excess demand. National accounts data for the first quarter of 2022 showed GDP growth of 3.1 percent, in line with the bank's April Monetary Policy Report (MPR) projection. Job vacancies are elevated, companies are reporting widespread labour shortages, and wage growth has been picking up and broadening across sectors. Housing market activity is moderating from exceptionally high levels."