We asked Warren Collier what advice he would give to young up-and-comers in the financial services industry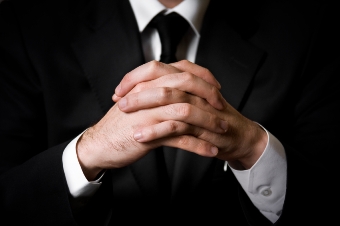 When Warren Collier completed his law degree at Osgoode Hall Law School in 1994, a career in litigation seemed the likely, and most attractive, path. In the early years of his career after graduating, Collier joined a private legal practice focusing on the investment management industry and also served as the first lawyer with a leading Canadian mutual fund group.
But he didn't stay on the legal side of the industry for very long. In 1999, he joined Barclays Global Investors (BGI) as the Chief Operating Officer for BGI in Canada and Latin America, and was responsible for developing and implementing an operational management strategy. Collier has also held the COO roles for BlackRock's Latin America and Iberia business and the US iShares business. It's certainly been a hectic and varied career path, one which has prepared Collier well for his current role as Head of BlackRock's Canadian iShares business.
But if he was looking back, talking to a younger version of himself, what advice would Collier give? "If you don't really love what you're doing, think hard about finding something else to do," Collier says. "And, if you don't respect your organization, you're never going to be very successful. You should want to work in an organization where you look around at your colleagues and think 'I can learn from these people and I trust them'."
Collier believes that, more than ever before, to be successful in financial services you need to maintain a desire to learn. "Financial services is evolving so quickly that if you don't start every day wanting to learn more about your industry and what's impacting clients – no matter your role – you're not going to be able to succeed," he says. "The people who are successful in this industry are the ones who want to keep learning, reading and experiencing things. My role models are students of the market."
In the modern world of financial services, being an expert in your field and having a wide breadth of knowledge is essential, but the softer skills are also fundamental to success. In the early years of his career when he was a lawyer, Collier loved nothing more than to sit alone in his office, shut out the world and work in peace and quiet. "But I realized that the more you push yourself to step out and build relationships with people, the more you sense how powerful that is," Collier says. "Some people struggle with it at first, but everyone who finds a way to do it finds it empowering."
In terms of career development, Collier advises others to pick something of interest to focus on and to then think broadly about the direction in which they want to go. "There is no way I could have imagined what this industry would look like 15 years ago," he says. "You need to be willing to take risks and to not think about your career as a series of linear moves. You should be looking to take lateral steps, because a breadth of experience is much more valuable than just taking a series of narrower roles."
Related stories:
BlackRock: More volatility looms for global markets
September stats released for Canadian ETFs