Sentry Investment's new CIO explains how she was persuaded to leave her role at Empire Life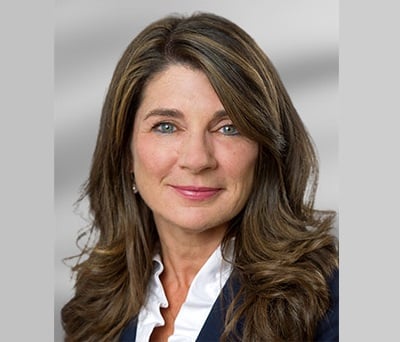 One of the more eye-catching appointments of 2016 was Sentry Investment's hiring of
Gaelen Morphet
as its new Chief Investment Officer, replacing the outgoing Sandy McIntyre.
With over three decades in the investment industry, encompassing stints at Scotiabank, Merrill Lynch, CIBC and most recently,
Empire Life
, the move represented quite the coup for Sentry. It was around this time last year the firm lost its then CIO
Dennis Mitchell
to Sprott, so filling the position with someone of Morphet's pedigree was an obvious priority for CEO
Sean Driscoll
.
Speaking to the media on Monday, he confirmed as much. "She has the leadership, reputation and experience to help guide and mentor Sentry's investment department in the years ahead."
After a successful seven years-plus with Empire Life as CIO, making the move was something that required a lot of reflection on Morphet's part, but as she reveals to Wealth Professional, in the end she recognized the allure of Sentry.
"When I met the team and became more familiar with the company, we decided it was a good fit for both sides," she says. "They have a really talented investment team and some unique products; then there is that dedication to downside protection and protecting clients. There is a lot of alignment with how I view the investment industry."
Beginning her career as an analyst with
McLeod Young Weir
, Morphet's rise in the investment world really gathered pace when she joined Scotiabank as a portfolio manager. She would remain with the bank for nine years, before moving into management roles with AMI, Merrill Lynch, CIBC and Empire Life. Her leadership ability was a key component in Sentry offering her the position of CIO.
"The skillset that I have gained working with these large banks has given me the experience I needed to come to Sentry," she says. "Also the contacts I have made over the years – that is something they were very interested in."
Discussing the latest addition to the Sentry team earlier this week, Sean Driscoll referred to the "house style" that sets his company apart from other investment managers. According to the new CIO, adapting to that style won't represent much of a transition at all.
"They focus on the same things I do – high-quality companies with good balance sheets and strong cash flow," says Morphet. "Also good brands with good management teams. There is complete alignment with how I have managed money throughout and Sentry's house style – otherwise I wouldn't have come and they wouldn't have hired me."