Financial progress index survey sheds light on consumers' plans and resolutions for the new year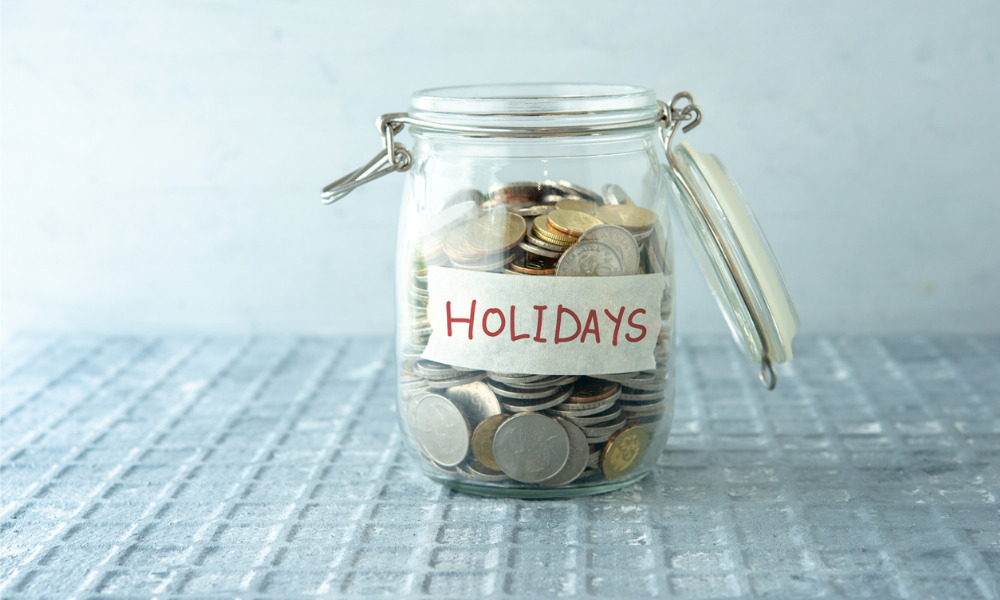 While adults on both sides of the U.S.-Canada border are generally looking to be more financially prudent during the holidays, younger Canadians are more likely to spend and save according to the spirit of the season.
In the latest wave of its Real Financial Progress Index Survey, BMO drew from a poll of 3,401 adults age 18 and above conducted by Ipsos from October 7 to October 29, 2021.
It found that more than 30% of both Americans and Canadians are planning to spend less this holiday season – echoing attitudes on spending from last year – though Americans were seven per cent more likely to step up their spending.
Looking through a gender lens, nearly 20% of American men surveyed said they plan to spend more this holiday season, in contrast to just 11% of Canadian men. Both women from the U.S. and Canada were less likely than their male counterparts to say they plan to increase spending for the holidays.
The trend of Americans opening their wallets wider than Canadians persisted among millennial respondents. A quarter of Gen Y Americans said they plan to spend more during the holidays, in contrast to just 12% among Canadian millennials.
Focusing on the Canadian results, 47% of Gen Z Canadians said they are saving more for the holidays, and they were also more likely to be spending more this year (18%). Nearly two thirds (63%) said they plan to save specifically for holiday spending, making them the most likely age cohort to express those plans, while Canadians over 65 were least likely to set aside money for the season (41%).
The survey also looked into people's intentions to make financial resolutions for 2022. Canadians were slightly less likely than Americans to set out financial commitments for next year (49% vs. 57%). That gap widened when comparing Canadian and American men (46% vs. 57%), and over half of women in both countries said they'll come up with financial goals for the new year.
The most common financial resolutions cited by Canadians were to save more than before, and to stick to a budget. The top three signs of financial progress among Canadians, meanwhile, were having an emergency fund, saving for retirement, and paying down debt.