Amid seller's market for residential properties, Advocis president and CEO lays out hidden costs buyers could be missing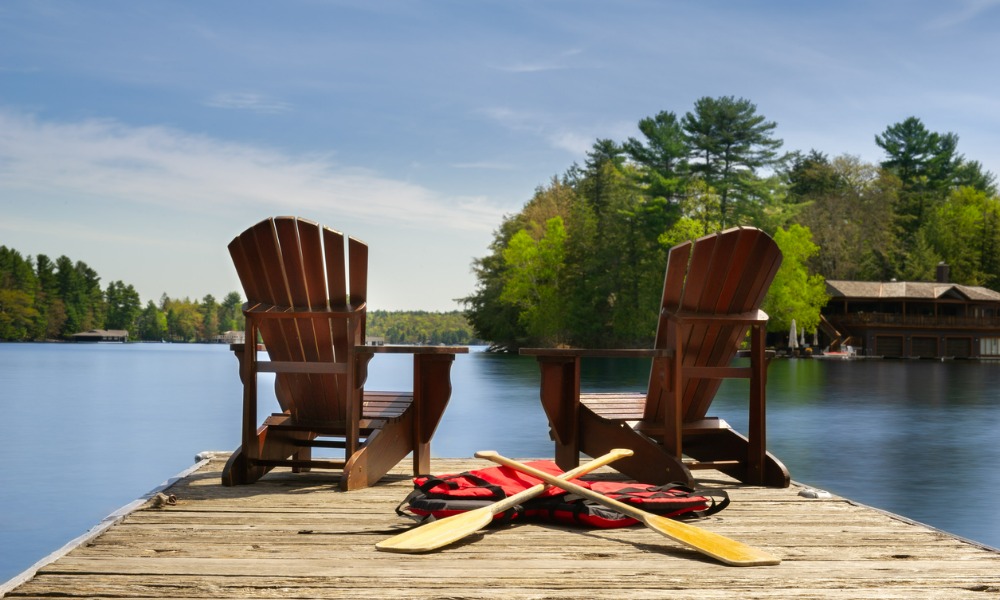 As experts that people consult on financial decisions, advisors are in a good position to get on-the-ground insight into what's in demand among consumers. And as a new survey from Advocis, the Financial Advisors Association of Canada confirms, what a lot of Canadians want is more living space.
In a recent poll of 100 Advocis members, around one fifth said that between 20% and 40% of their clients have initiated conversations about making some type of big-ticket purchase. Notably, 22% of respondents said that cottages were the largest big-ticket purchase that their clients have consulted them on this summer.
"It was sort of a surprise to us," Greg Pollock, president and CEO at Advocis, told Wealth Professional. "Twenty per cent of advisors reporting client interest in this area is a fairly large percentage."
A pandemic-fuelled housing market
The surging demand for housing can be traced back to multiple factors. As Pollock noted, a host of factors related to the pandemic have disrupted people's spending habits. For many, particularly those who have been able to maintain their income or benefit substantially from government-provided support, that's resulted in higher savings. The wider adoption of work-from-home setups, he added, has led to a much greater appreciation for expansive living spaces and the great outdoors.
"I do think the low interest rates are also fuelling some of this," Pollock added. "A lot of clients are thinking, 'Interest rates are reasonable – the money is almost free. So let's invest.' And I think that captures what's happening."
With so much demand spilling in, Canada's real estate space has largely become a seller's market. Beyond that, it has turned into an auctions market, where multiple interested buyers may bid prices up by hundreds of thousands of dollars above asking as they compete for a single cottage property.
"Homebuyers are borrowing significant sums of money to fund these purchases," Pollock said. "If they're not locking in their mortgages, it's going to be challenging for some Canadians when rates go back up and it's time for them to renew."
Recently, the Office of the Superintendent of Financial Institutions stepped up its mortgage stress test by raising the qualifying rate for uninsured mortgages. The intent is to cool the housing market and ensure that borrowers will be more able to withstand a rise in interest rates. But according to Pollock, some Canadians are finding ways around those safeguards.
"What we're finding is that individuals are able to meet some of those new OSFI stress tests because they're borrowing money from family and friends," he said. "It's seen as their money, but in fact, it's someone else's."
Many of those informal arrangements happen between young Canadians and their parents, who are increasingly willing to give their adult children a leg up to get into the housing market. That breeds new questions about whether those young adults should pay the money back. It might not be an issue for some older Canadian parents who had an inheritance set aside anyway, but others who had to take on debt or dip into their nest egg will likely need and expect a repayment.
"There's going to be pressure on a lot of people's finances as we come out of this over the next number of years," Pollock said.
The hidden costs of cottage properties
Canadians rushing headlong into the real estate market could overlook other critical pitfalls.
One thing that happens too often, Pollock said, is that buyers keen to purchase larger properties or second properties forgo hiring experts to do a house inspection. Even if they look at a cottage for themselves, people from cities are not typically familiar with requirements for electrical systems, insulation, and other architectural elements.
"A number of people are saying 'Oh, we'll figure that out in the future,' but that can invite significant additional costs down the road," Pollock said.
Another potential surprise, he said, involves the costs of protecting the property. While the cost of fire protection and ambulance services may be included in property taxes paid for dwellings within cities, the same isn't always true for rural areas. In cases where a fire breaks out at a cottage and the local fire departments responds promptly, many new cottage owners will be shocked to get a hefty bill for the government-provided service afterward.
"Sometimes people buy cottages and suddenly decide to buy a boat or some ATVs," Pollock added. "Those are risky activities, so they should also be getting insurance to protect themselves in case the unfortunate happens.
As Pollock stressed, there's nothing inherently wrong with investing in a cottage or second property. Canadians who have gotten a windfall amid the pandemic are perfectly within their right to spend it how they want, particularly if they've got their emergency fund, their retirement fund, and other investments taken care of based on their financial plan.
"What's critical is for people to be mindful of debt management. That's where advisors can provide a lot of value-add for these clients," he said. "They can offer some sober second thoughts as people are excited about re-entering the pre-pandemic world."