SROs separately handed down lifetime prohibitions for respondent's off-book syndicated mortgage sales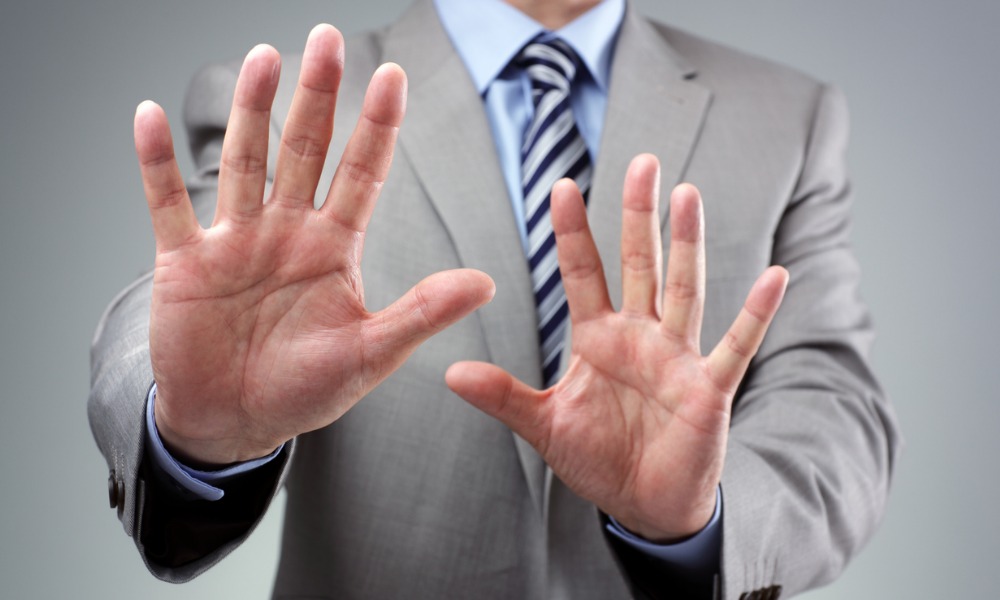 A former advisor and dealing representative has been excommunicated by Canada's two largest self-regulatory organizations for selling high-risk syndicated mortgages to his past clients.
In a decision dated April 7, the Investment Industry Regulatory Organization of Canada (IIROC) permanently prohibited Dean Martin Jenkins from registering with IIROC. He was also sanctioned with a disgorgement amounting to $55,450 and pay costs in the amount of $2,500.
The penalties were handed down following an earlier IIROC decision dated December 18, 2020, where an IIROC hearing panel determined that Jenkins facilitated off-book purchases of high-risk syndicated mortgages for several clients, and failed to let his employer know about or get the firm's approval for those transactions.
Jenkins admitted to committing those actions between November 2013 and February 2016. Over that period, he facilitated at least $980,000 worth of purchases for eleven clients and seven other investors. He received compensation ranging from 1% to 3% of the client's investment, and was paid $55,450 in net compensation.
Jenkins also faces sanctions from the Mutual Fund Dealers Association of Canada (MFDA).
In a ruling dated January 5, 2021, the self-regulator said that in 2016, Jenkins recommended, sold, or facilitated the sale of approximately $1,080,000 in syndicated mortgages to 11 clients and five other investors outside the business of his member firm.
He also did not tell his employer that he was recommending, selling, and facilitating the sale of syndicated mortgages to clients and other investors. After a client complained to his firm in or about December 2017 that he had failed to disclose the compensation he received as a result of the client's investment in syndicated mortgages. When asked about it, Jenkins said in a written statement that he has never been compensated by the promoter of the syndicated mortgages, when in fact he had at received compensation of approximately $28,970 related to those investments between April 2016 and August 2016.
During the MFDA's inquiry, he did not admit that there was a referral arrangement, though he did admit that there was an arrangement with the promotor of the syndicated mortgages, that he worked to sell them, and that he was compensated with roughly $29,000 for his services.
Jenkins was also charged with obtaining and possessing 70 pre-signed account forms in respect to 45 clients, which he used in some instances to process transactions.
The MFDA panel penalized Jenkins with a permanent prohibition, a $30,000 fine, and a costs award of $2,500.
In their respective decisions, IIROC and MFDA said that they considered financial and other evidence submitted by Jenkins relating to his ability to pay a fine, including his income, wealth, debt information, and family and housing information, as well as his employment prospects during the pandemic and the likely aftermath for him.
"[W]hile this type of misconduct would ordinarily warrant a significant fine, we decided not to impose a fine as we were satisfied there was sufficient evidence that the Respondent would be unable to pay a fine in addition to disgorgement," IIROC said.
"Taking into account the ability of the Respondent to pay we reduced the amount of the fine and the costs award we would have otherwise ordered," the MFDA said. "However, we determined that, since a fine and costs award of $32,500 with payment terms was manageable and within the Respondent's ability to pay, … the appropriate fine could and therefore, should be at least equal to or greater than the [$29,000] benefit the Respondent received from his misconduct."