Seasoned veteran shares how keeping his practice in the family was driven by clients' best interests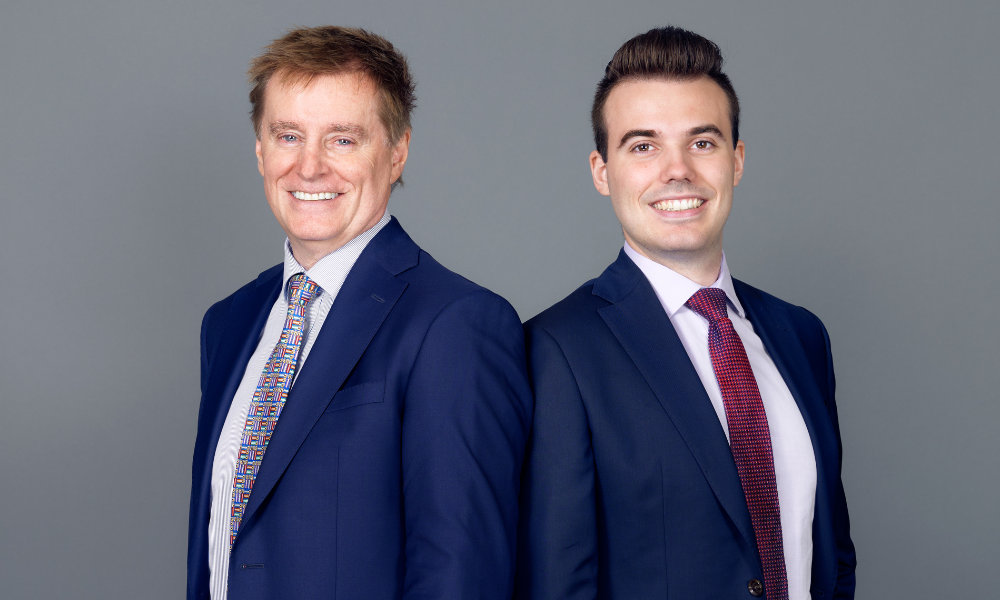 For many veteran advisors with children following in their professional footsteps, the idea of keeping their practice within the family might be a blinding flash of the obvious. But that wasn't the case for Michael Prittie.
"Years ago, I had planned another route within the branch," says Michael (pictured above, left), who is retiring at the end of this year after three-plus decades in the business. "However, as it became evident that [my son] Adam had a keen interest, the thought process shifted."
Since Adam joined the practice six years ago, Michael – a discretionary portfolio manager and branch manager licensed with Mandeville Private Client and with Capital Wealth Partners – says his son has shown real determination and proven he has what it takes to take over. With that, the seasoned advisor pivoted to pursue a familial succession.
"The bottom line has always been what best serves the interests of my clients," Michael says. "The current path has been in the works for at least five years now."
According to Michael, the father-son passing of the torch lets clients benefit from a blend of nature and nurture.
The two share common strands from the same core DNA of character: an inherent desire to do what's right, a strong commitment to add value with proven and effective advice, and a passion for investment and complete financial planning.
Beyond that, Adam has had a ringside seat to his father's advisory business, which has been instrumental in helping him fully grasp the role and responsibilities of an advisor. That frontline perspective has also been crucial as the practice navigated – and emerged stronger from – a historic calamity.
During the Covid-19 pandemic crisis, the father-son duo was able to buy beaten-down companies that subsequently rebounded, boosting returns in client portfolios. They also bolstered their digital capabilities with Zoom, which accounts for 50% of all client meetings at Capital Wealth Partners today.
"Adam is keen to learn and has demonstrated that throughout the last five years, attaining several designations very quickly … even winning the educational award at our firm last year," Michael says.
The fact that Adam has been licensed with Mandeville for years, he says, means there's been minimal disruption for clients at their practice. It's also made for a smooth transition for the five dedicated and experienced professionals on the Capital Wealth Partners team who've been providing them with vital assistance for around half a decade.
"From day one, our dealer was supportive of Adam assuming my role as I move into retirement," Michael says. "Our dealer's founder, Michael Lee-Chin, along with our executive leadership has always championed Adam. They have known him for some time."
With just a few months left until his retirement, Michael is gracefully stepping back, confident in his son's ability to lead the business into the future. For other advisors who may also be thinking about transferring their practice into the future, he has some advice.
"Start planning early. Identify and ensure that the right character traits, desire, aptitude, and attitude are there," Michael says. "An effective transition takes several years of careful preparation, integration, client introductions and related working experience. It has certainly helped that Adam is already known.
"Done properly and methodically with client interests at the forefront, the end result can be as it is with us now - clients call Adam instead of me," he says. "Our clients embrace and trust him. That's what it's all about!"