Survey forecasts persistently high food inflation to result in thousands of dollars in added spending across demographics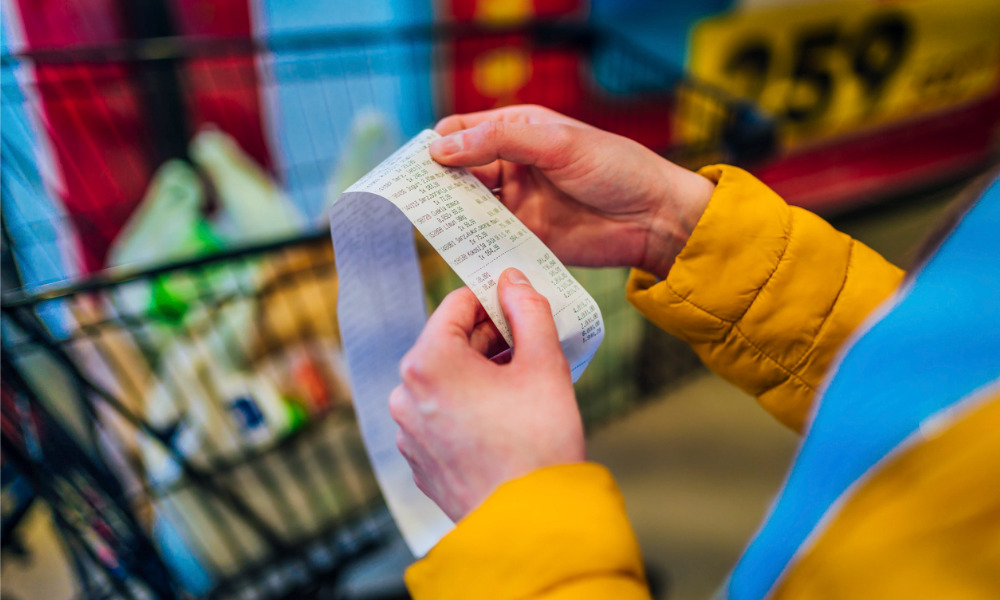 The cost of groceries is expected to increase by up to 7% in 2023 in Canada and food prices will continue to climb in the coming year, recent research revealed.
The 13th edition of Canada's Food Price Report, released on Monday, predicted that a family of four's yearly grocery cost will be $16,288 — $1,065 more than it was this year.
According to the study and Statistics Canada, a single woman in her 40s—the typical age in Canada—will pay roughly $3,740 for groceries next year while a single man in that same age bracket would pay $4,168.
Sylvain Charlebois, the report's lead author and a professor of food distribution and policy at Dalhousie University, predicted that food inflation would continue to be persistently high through the first half of 2023 before beginning to decline.
"When you look at the current food inflation cycle we're in right now, we're probably in the seventh-inning stretch," he said in an interview with BNN. "The first part of 2023 will remain challenging ... but we're starting to see the end of this."
Climate change, geopolitical tensions, rising energy prices, and the ongoing effects of COVID-19 are just some of the factors that could have an impact on food prices in the coming year, according to the research.
The loonie was valued more than 80 cents US earlier this year, but as the US currency strengthened, it fell to a low of 72.17 cents US in October. It has been trading around 74 cents recently, reaching 74.25 cents US on Friday.
"The produce section is going to be the wild card," Charlebois said. "Currency is one of the key things that could throw things off early in the winter and that's why produce is the highest category."
According to projections, cost increases for vegetables could reach 8%, which would result in the highest price hikes.
Most of the food sold in Canada is imported from the United States, which has been dealing with exceptionally dry conditions in addition to currency problems.
The study discovered that prices are expected to rise by up to 7% in other important food categories like meat, dairy, and baked goods.
In a survey included within the report, 20% of Canadians said they expected to rely more on community organizations to assist them feed their families in 2023, which is anticipated to result in a further increase in the use of food banks.
The previous annual food price study had forecasted a five to seven percent increase in food prices in 2022, which was the greatest predicted increase ever.
This year, actual food costs surpassed those projections. According to Statistics Canada, overall food expenses increased by 10.1% in October compared to the same month last year, while grocery prices increased by 11%.