Now an established part of the investment landscape, we take a look at the most prominent players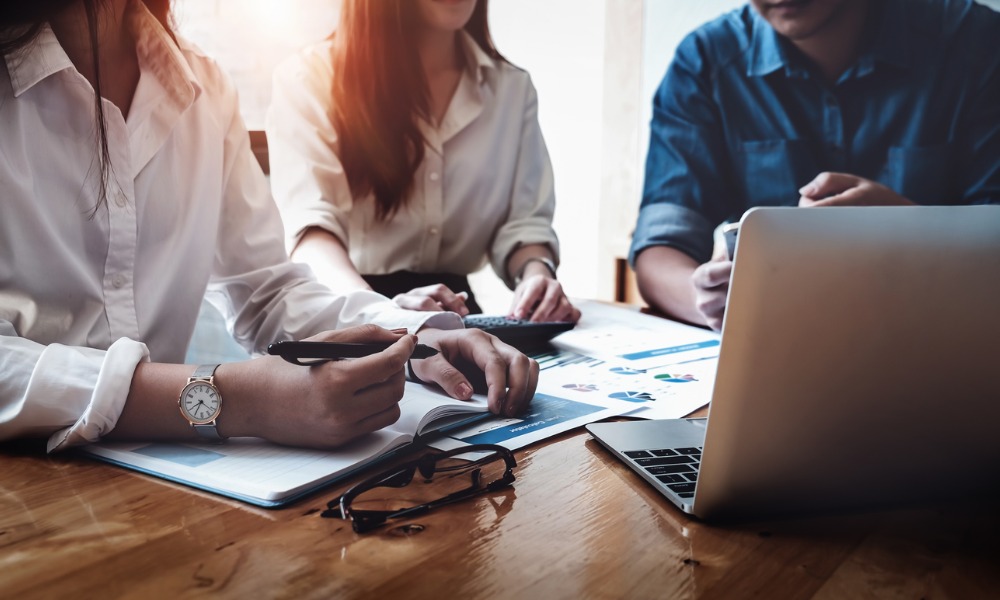 There is no doubt the crash of March, 2020, made some investors think twice about going it alone with their portfolio. The value of advice was reinforced as the market fell more than 20% and nobody knew how long the recovery would take.
That said, robo advisors have made access to portfolios incredibly easy and are a great tool for intrepid DIYers or as a complement to your advisor-managed account.
WP highlights five non-bank robos that have forged impressive reputations over recent years – and looks at the approach of each offering.
1, Wealthsimple
An obvious starting point and the clear marketing success on this list. Who hasn't heard of Wealthsimple? Led by precocious CEO Michael Katchen, backed by Power Corp., and charging 0.4% to 0.5% management fee, it puts your money into a variety of ETFs from the likes of iShares, Vanguard, BMO and Powershares.
It has three main portfolios – conservative, balanced and growth – and has expanded its offering to include a socially responsible investment portfolio and a halal portfolio.
It sold its Wealthsimple for Advisors arm to Purpose Advisor Solutions in order to direct more energy into its trading platform, crypto and chequing accounts. Stylish interface and effective marketing means its in pole position to capture the millennial crowd.
2, Nest Wealth
Founded by Randy Cass, a portfolio manager with an entrepreneurial streak, and a former BNN host, Nest Wealth is geared more towards advisors and workplaces. Its Plus and Work versions allow advisors to integrate robo investing into their own practice, and help workplaces set up group RRSPs. Its Pro version allows fund companies to create their own robos with their own products.
It charges a monthly fee and not a percentage of assets, and will allocate across asset classes depending on risk tolerance. Presents an easy-to-use, passive approach to investing. NestWealth's real standout is its professional lines of business. Companies can use it to enhance their employee benefit offerings, and it can help advisors spend less time investing and more time planning.
3, CI Direct Investing
Formerly WealthBar, which was founded by Chris and Tea Nicola, CI Financial Group became a majority owner in January 2019. The robo incorporates a more active-passive hybrid model, with portfolio managers constructing its funds, which are mainly ETF focused.
Portfolios invest in ETFs from Horizons ETFs, Vanguard, iShares, BMO and, now, CI First Asset. There is also exposure to portfolios made up of Nicola Wealth Management mutual funds (run by Chris' father John Nicola).
A more traditional approach in a robo wrapper, CI will hope they can build on the fine work of the Nicolas, who forged an impressive entrepreneurial path.
4, Justwealth
Marketed as the more sophisticated robo where a personal portfolio manager helps find the right ETF portfolios based on clients' specific goals. It presents more than 60 portfolios, including ones focused on global growth, Canadian growth, income and education savings.
ETFs are available courtesy of some big-time providers, including Vanguard, iShares and Schwab. Each account comes with a "personal portfolio manager", suggesting an ability to get more into the details than some of its competitors, albeit by charging similar management fees.
5, Questwealth Portfolios
Ah Questwealth Portfolio, courtesy of brokerage Questrade, and the bane of many advisors' lives. The firm's commercials take aim at the perceived value of advisors, and its low fees (as low as 0.2%) only add to its relentess advertising campaign and the potential appeal to the DIY market.
For those who like to stock pick via its discount brokerage, this might be the ideal solution for your core holdings, meaning it's likely suitable for the more savvy investor.