Broadridge MD Donna Bristow tells WP new platform will digitize holistic financial planning process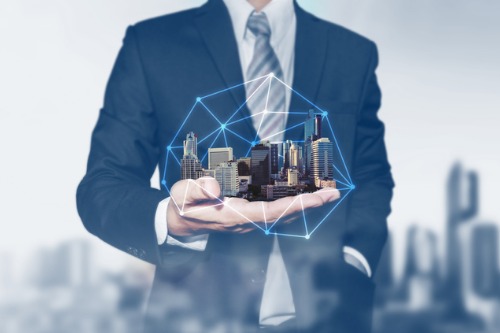 Almost a year on from the announcement of its partnership with UBS, Broadridge believes it can propel the automation evolution and help advisors provide crucial value to clients.
The Broadridge Wealth Platform is an open architecture, front-to-back office solution, which is designed to digitize workflow and enable plug-in components from third parties. As well as getting rid of paper, the platform will also make both advisor and overall operations more efficient.
The partnership is a multi-year project, with first deliverables next year, but Donna Bristow, managing director, North American Wealth, Broadridge Financial Solution, is already talking to clients about the roadmap for transitioning into the platform.
She told WP: "The industry is very intrigued by the technology and UBS is very actively involved because they see this as the next generation platform to really grow their wealth business."
For an advisor, armed with this modern workstation, they then have the ability to plug in financial planning and onboarding capabilities, for example. Bristow added: "They can then really start to digitize the advisor experience and, quite honestly, that's an evolution. As new FinTech players come in, and new capabilities are required, once the workstation and framework are there, they can just continuously add new capabilities."
It's a platform that could help holistic wealth managers, who are heavily focused on cultivating personal relationships with clients, from initial acquisition through the various life milestones.
Bristow said Broadridge looks at wealth in terms of life cycles, and that having access to data via the platform can provide next best actions designed to encourage the advisor to strengthen the client bond, which is the lifeblood of any planner's career.
"Broadridge isn't offering all of these capabilities ourselves but it features integration to other third parties with financial planning tools, etc. But once that integration is done through the API's and web services, the data then will be available in the platform for further use.
"So, not only are you digitizing that piece, but that data should be able to then feed next best actions, it should be able to tell you, when you get to work in the morning, that these are the five things I need to do today.
"Again, it's starting that automated evolution, which should then free up more time. It'll also store data pieces from clients in terms of how they want to be communicated. If there is something for Donna, for example, that you have to address today, you know that the easiest way to get hold of me is by text because that's already part of my client profile. Advisors will be able to leverage that stuff much easier."