Accused charged with misappropriating millions of dollars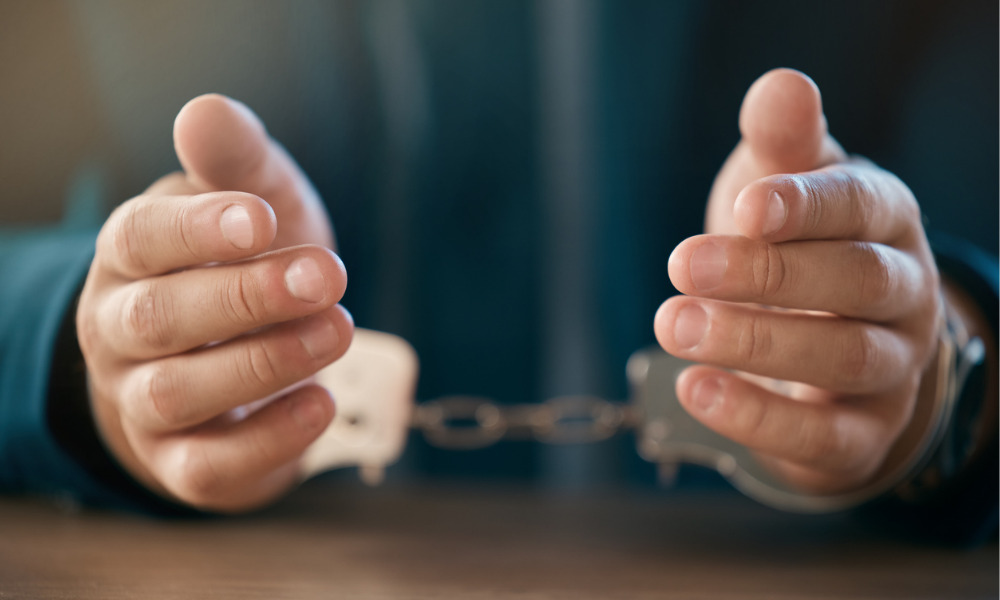 A former Morgan Stanley broker has been accused of conspiring to defraud four professional basketball players of more than $13 million, according to federal charges filed against him on Thursday by the Southern District of New York's U.S. Attorney's Office.
Darryl M. Cohen was charged with orchestrating the scams together with a financial advisor, sports agent, and "previously convicted fraudster".
According to the DOJ, from 2017 through 2020, Cohen "orchestrated a conspiracy" to defraud three of the athlete clients, who are unnamed in the indictment, of a total of more than $5 million "by taking advantage of his advising and fiduciary relationships with those clients".
Cohen, who was fired from Morgan Stanley in 2021 and subsequently barred from the industry, allegedly conspired with Brian Gilder to help the three athletes with their taxes. Gilder, the "independent financial planner" referred to in the indictment and who Cohen allegedly encouraged the three athletes to work with to help with tax preparations, has never registered with a broker-dealer or registered investment advisor firm.
Cohen and Gilder are accused of fraudulently persuading the athlete clients to pay "massive markups" of as much as 310% for viatical life insurance policies through a law firm that the clients were unaware was under Gilder's control. As a result of the transactions, Gilder's company generated a profit of nearly $4.5 million, and Cohen and Gilder used "a substantial portion" of that money to cover their own personal expenses.
The Securities and Exchange Commission accused Cohen individually of plundering more than $1 million from the three active and former professional basketball players over the course of two and a half years in a separate civil lawsuit.
"We fully cooperated with the investigation and have resolved clients' claims related to Mr. Cohen," a Morgan Stanley spokesperson said in an emailed statement Thursday.
By the end of 2021, four athletes had submitted arbitration requests to Finra, claiming that Morgan Stanley had done nothing to stop Cohen from defrauding them of a total of $9.3 million. The athletes involved in the DOJ and SEC actions were not identified, but the wirehouse has been the target of claims against Cohen made by former NBA players Chandler Parsons, Courtney Lee, and Jrue Holiday as well as by Holiday's wife, Lauren Holiday, who played for the United States soccer team in the 2015 Women's World Cup victory.
Since the start of 2021, four lawsuits involving Cohen's financial advice have been resolved for a combined sum of more than $5.8 million, according to his BrokerCheck report.
Separately, charges of one count of conspiracy to conduct wire fraud and one count of wire fraud were brought against Cohen, sports agent Charles Briscoe, and convicted fraudster Calvin Darden Jr. Each count carries a potential 20-year prison term. Moreover, Briscoe and Cohen were charged with one count of aggravated identity theft, which carries a required two-year jail term and a maximum penalty of five years in prison.
"As alleged in the indictment, these defendants believed that defrauding their professional athlete clients of millions of dollars would be a layup," U.S. Attorney Damian Williams said in the DOJ's announcement. "That was a huge mistake, and they now face serious criminal charges for their alleged crimes."
Cohen was arrested Thursday morning in Chatsworth, California.