Despite diverse group's desire to learn, a lot of work needed to overcome advisor trust barriers, says expert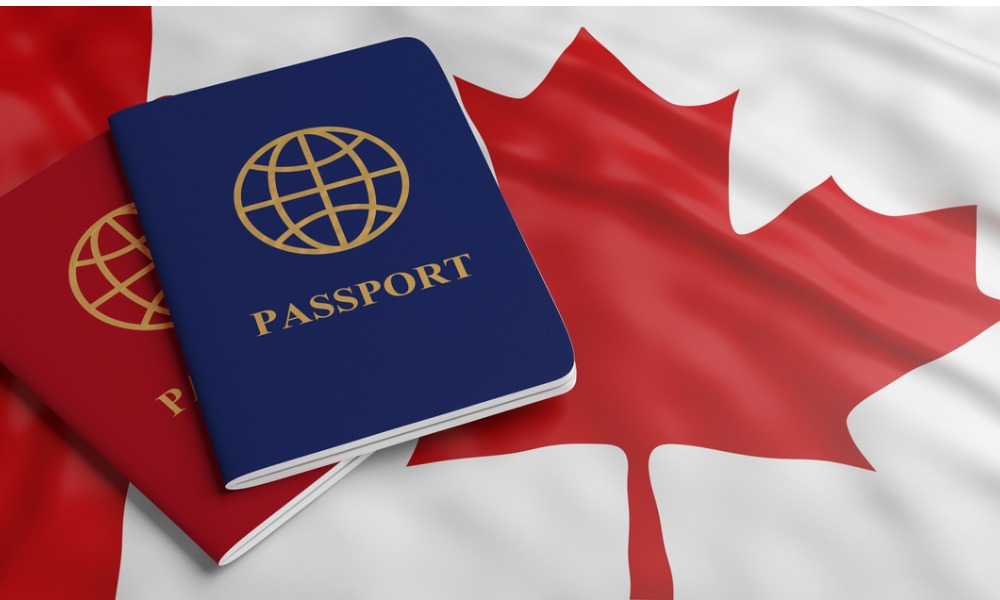 Pop quiz: can someone be financially well-off, know a lot about saving and investing, and still lack confidence in their ability to reach their financial goals?
The surprising answer – though it might not be so surprising to financial advisors in the field – is yes. And according to one expert, that can be particularly true for new Canadians.
"A lot of it is really unfamiliarity," says Muhammad Kara, Product Group Owner & Sr. Manager, New to Canada at TD Bank. "They're not coming here with absolutely no knowledge of how a financial system works or how banking products and services work. They come in with often a very detailed and nuanced understanding of the financial system."
Helping with new Canadians' financial re-education
According to a new TD survey, only 26% of new Canadians are very confident in their ability to reach their financial goals, with the rest just somewhat or not very confident; that includes a significant number who have mastered the ways of wealth in their homeland.
Many new Canadians may have a very good grasp of complex topics, but Kara says those may not be relevant to the specific financial landscape in Canada. That means for members of that group, education need not start from the absolute basics, but from finding out what lessons from their old country can be adapted, and in which areas they need to be taught new and totally different concepts.
"Another thing that's really important is the language," Kara adds. "Individuals from certain countries have a very strong preference for speaking or for getting service in the language that they already use. So at TD, we have colleagues at branches that speak over 50 different languages, and we offer over 200 languages over the phone. Even our ATMs are in seven languages."
For immigrant clients from East Asia, he says, the ability to continue using their native language is an issue close to their hearts. Some coming from countries that are more intertwined with the Western financial system may find it easier to get to grips with certain concepts, particularly when it comes to deposits and investing, but they may not have the same familiarity when it comes to using debt and building up their credit score.
Navigating the rules of the investing road
TD's survey also found two thirds (64%) of new Canadians wish they knew more about investing. It's not about why it's important to achieve longer-term financial goals, Kara says, but about understanding nuances such as the different types of investment vehicles and products that are available, how RRSPs and TFSAs work, and the requirements associated with them.
"It's not just about what these products are and when to use them. It's also the nuances," he says. "What are the annual contribution limits? When can you withdraw money from a certain account? Which pot should you put money in first? It's a lot to take in and lot to explain, especially now with the introduction of the new First Home Savings Account."
While financial advisors are the perfect resource to fill those gaps in understanding, TD's survey found only 25% of new Canadians believe a financial advisor will help. Context is key: aside from understanding the financial system, the typical immigrant has to navigate a host of other short-term concerns. That creates a degree of apprehension towards seeking guidance, and lends itself to confusion on who they can trust to show them the way.
Aside from offering materials and advice across multiple languages and channels, TD works to meet new Canadians where they are through partnerships with trusted immigration information platforms, including Canada Visa and CIC News. Kara also emphasizes the importance of taking cultural nuances into account.
"We work to make sure our colleagues and advisors reflect the communities they serve. Some people may come from countries where real estate is a much bigger piece of the financial planning process than investing in the markets," he says.
"Others may be used to much higher interest rates than what's offered by Canadian financial service institutions, which may be due to differences in inflation or stability of exchange rates versus the dollar. So there's a huge educational component there as well."