Businesses lose tens of billions in lost productivity from financially distracted employees, says new research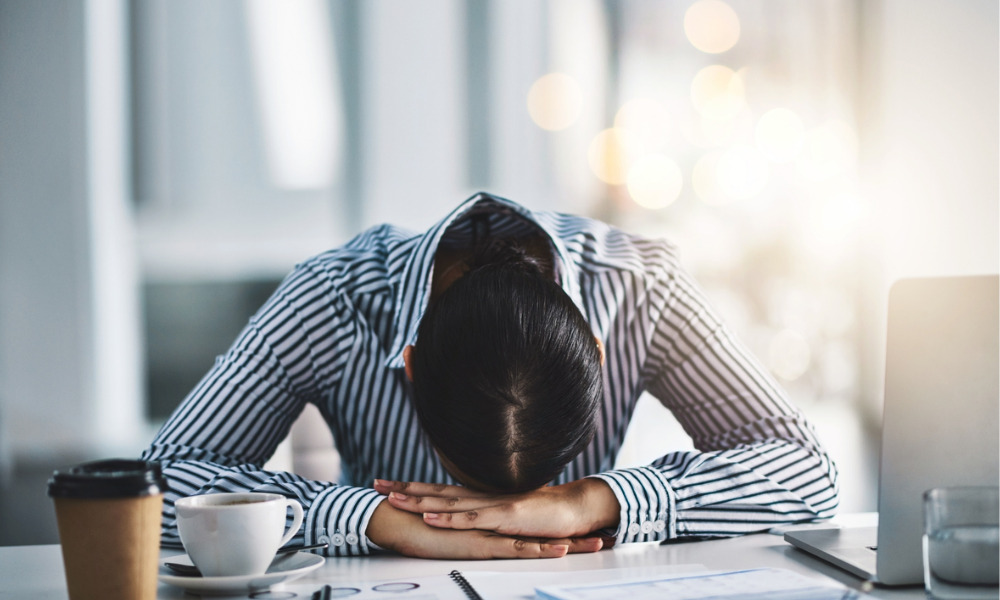 As companies of all sizes grapple with trends like "quiet quitting" and "the great retirement," new research from the National Payroll Institute suggests businesses are also losing billions to their employees' financial worries.
According to the new data, companies will lose more than $40 billion in productivity in 2022 as a result of employees worrying about their finances on the job. That's a steep rise from 2021, when the estimated cost of financial stress at work was $26.9 billion.
While a number of factors contributed to that acceleration, it's primarily due the worsening in Canadian workers' personal financial situations this year.
Read more: Relentless inflation surge raises affordability alarms, finds poll
"On average, a financially stressed worker spends nearly 30 minutes every day dealing with their financial situation — and not on business tasks at hand," explained Peter Tzanetakis, president of the National Payroll Institute. "Over the year, that's over three weeks of lost productivity per employee."
The annual poll of working Canadians conducted earlier this year by the Financial Wellness Lab of Canada revealed a sharp fall in the financial well-being of workers across the country.
The financially secure cluster of participants in the study shrank by 10% when compared to 2021. Patterns in saving, spending, and debt utilization, which have been found to be important behavioral predictors of financial wellness, also suggested the downward trend was likely to continue.
The study also showed employee financial stress spilling over into the workplace. Seventy-two per cent of working Canadians (up from 68% in 2021) actively handle or think about their personal financial concerns for at least a portion of the workday.
Twenty percent (20%) of working Canadians were aware that their performance at work has been negatively influenced by financial stress. This percentage rose to 46% among the stressed cluster (an increase from 39% in 2021).
"It's convenient to frame employee financial health as an individual problem, but the reality is that it has big implications on businesses," added Tzanetakis. "Beyond lost productivity and decreased engagement, our past research has also shown that financial stress leads to increased absenteeism, decreased employee motivation, strained relationships with colleagues, and turnover. There is a clear business case for why employers should pay attention."
Read more: The untapped value of supporting workers' retirement readiness
Compared to those in the anxious or financially pressured group, employees in the comfortable cluster spend substantially less time on the work considering their finances.
"If the financial well-being of working Canadians continues to deteriorate as it has in 2022, businesses should expect that the impact of the distraction subtraction will further impede productivity," said Matt Davison, dean of Science at Western University and director of the Financial Wellness Lab of Canada.
"With ongoing labour shortages, it's imperative for a business to ensure that the employees they already have on payroll are focused and engaged."