International survey shows shifting demands of financial services customers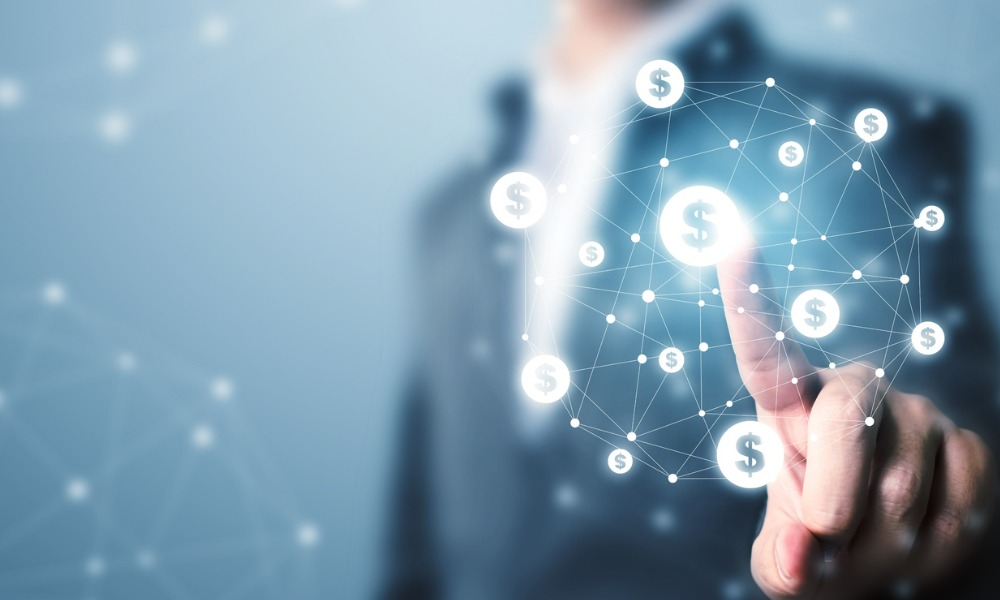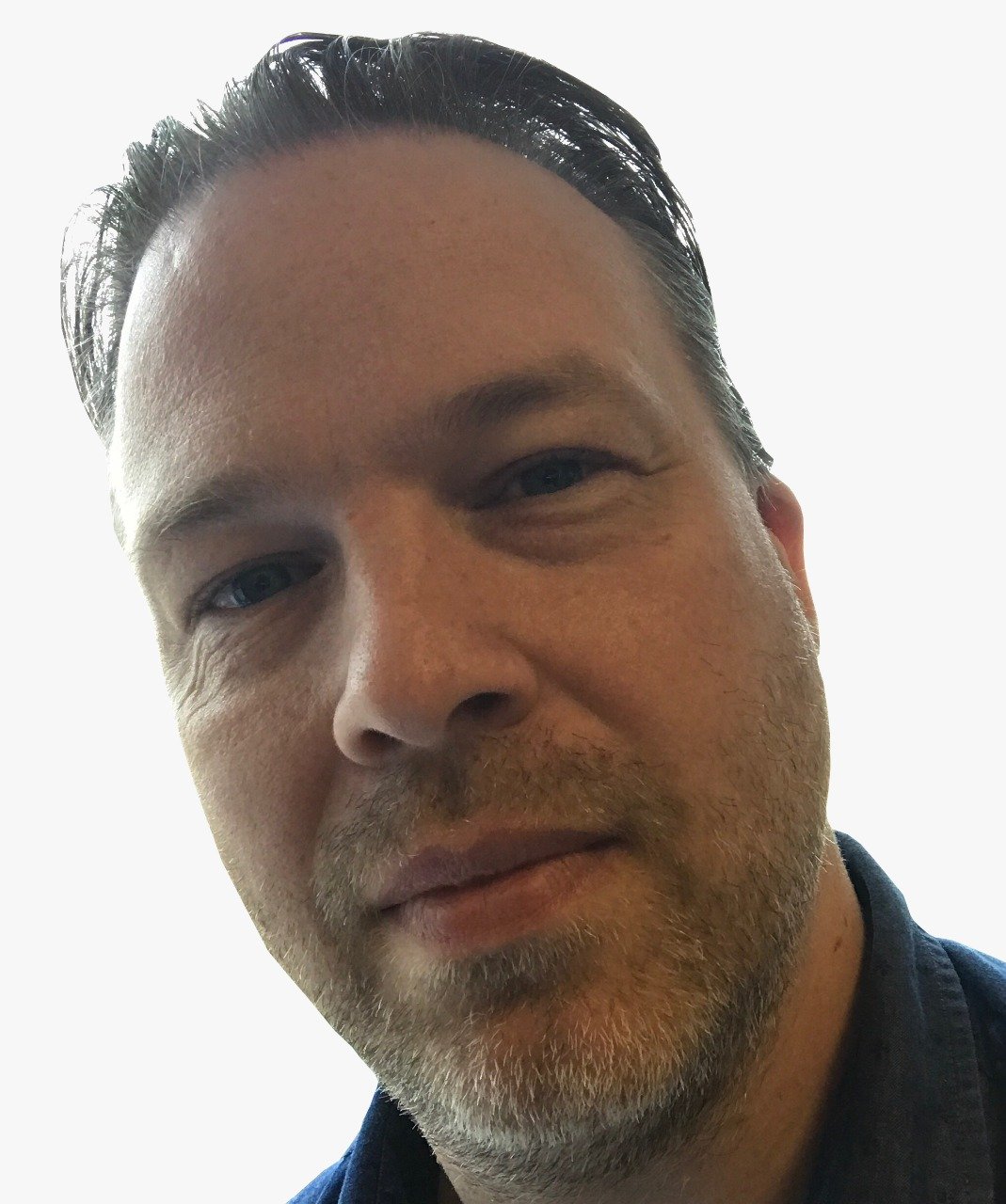 Banks and other financial services providers can no longer rely on a one-size-fits-all strategy as consumers demand the perfect fit for them.
But the big challenge for the firms that are most successful is keeping up with the myriad requirements of clients, when the pace of change is so fast.
An international study of 21,000 consumers in Canada, US, UK, Germany, Netherlands, Singapore, and Hong Kong has identified the increasingly diversified and fragmented banking landscape, the financial needs of younger consumers, the complex relationship between digital and "real-world" banking, and the hype surrounding crypto investing.
It was conducted by consulting firm EPAM, whose president of EU and APAC markets, Balazs Fejes, says things change fast.
"We have seen a phenomenal rate of transformation across every part of the fintech landscape over the last 12 months. As the landscape becomes more complex, banks have to adapt to delivering personalized services and advice and find ways to monetize these whilst remaining within the regulatory frameworks," he said.
The importance of the individual choice of consumers is highlighted in the findings relating to the 'unbundling' of financial services.
The report says that consumers are not necessarily looking to ditch their current bank and move wholesale to another provider. They are more likely to pick and choose from available providers for certain products and services.
More than one third would rather use different financial providers for different needs, including investments and cryptocurrencies, money management and personal financial management and financial education and coaching.
For investment management, alternative investing platforms have become mainstream and 38% of respondents are interested in cryptocurrencies. Gen Zs in particular want their bank to offer crypto investing options.
Education for younger investors
Education is a thirst that needs to be quenched for younger investors.
Gen Zs want their financial services providers to offer advice on managing their money and, interestingly for this tech-native cohort, they would visit their bank branch more often to access financial education, talks and interactive tools.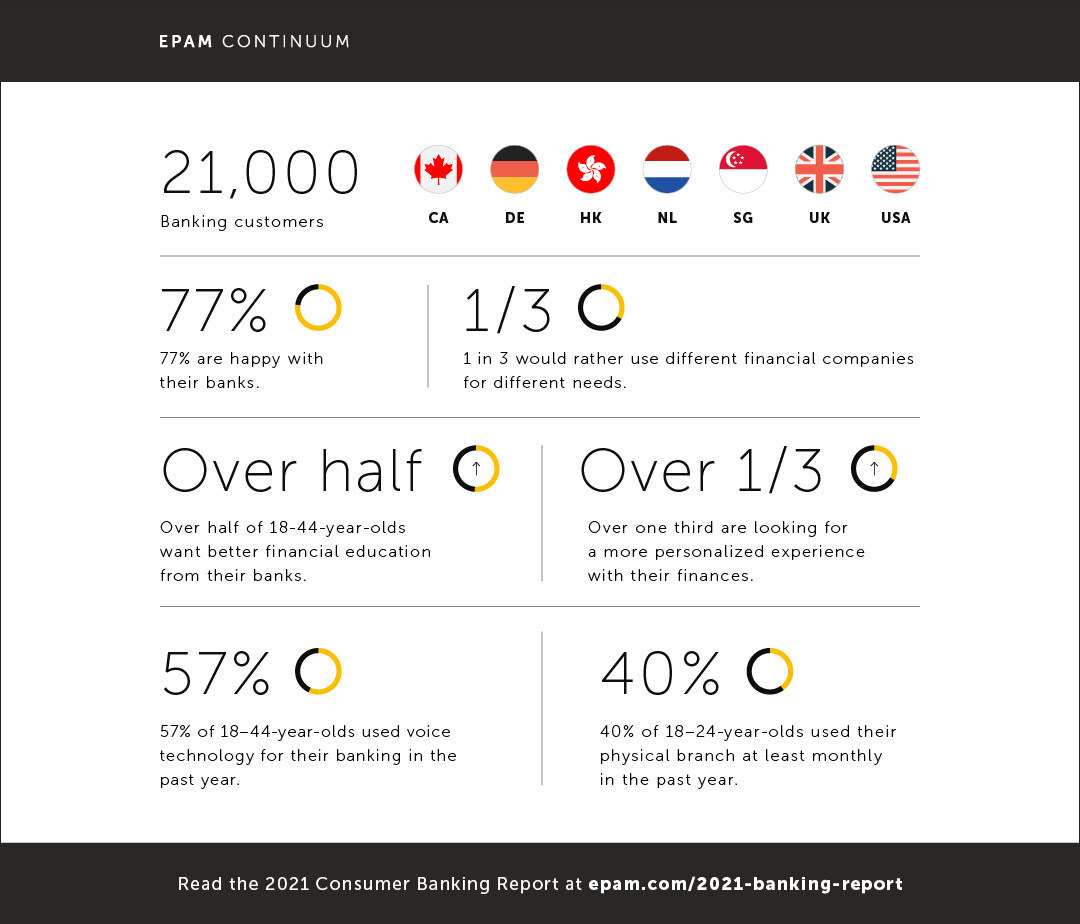 The full report is at: https://www.epam.com/2021-banking-report